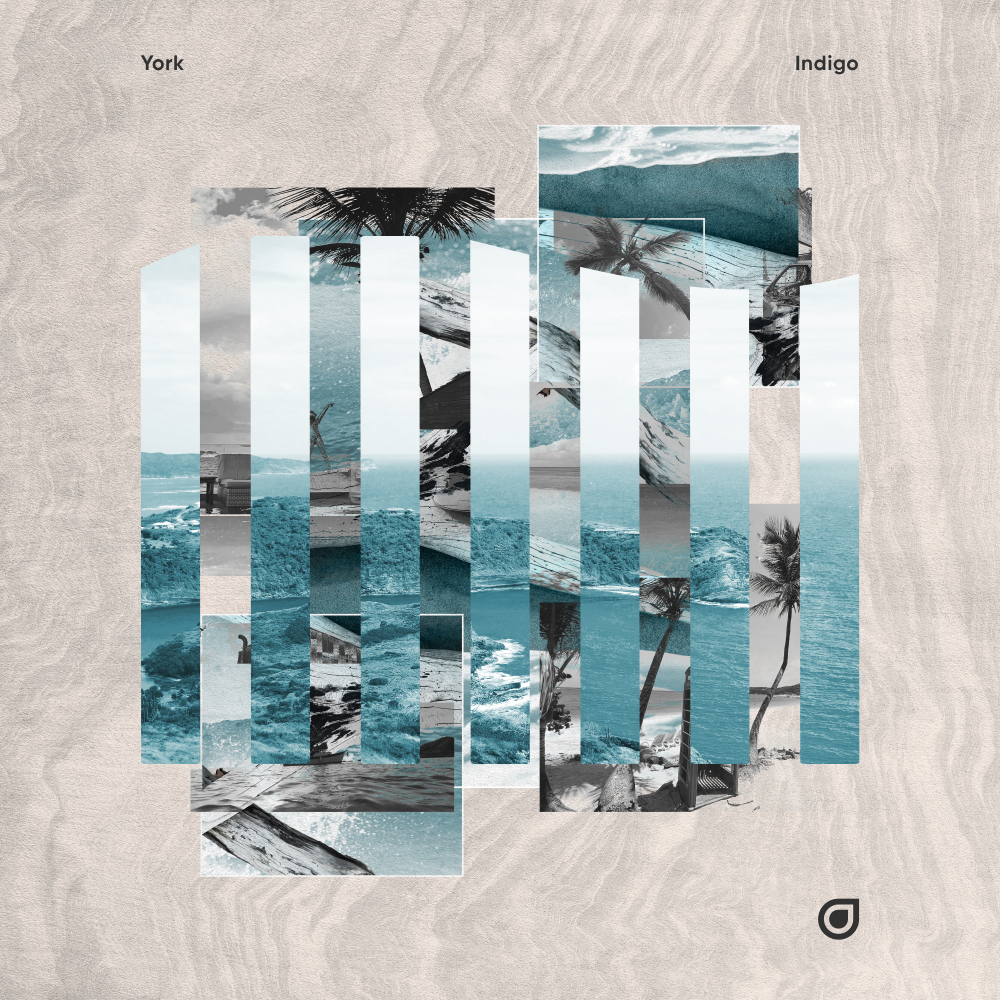 Indigo
Enhanced535We
Stream/Download
York unveils brand new album 'Indigo' on Enhanced!
The fifth artist album from renowned electronic / dance artist York comes to life. Landing hot on the heels of a series of outstanding singles, the twelve tracks that make up 'Indigo' showcase a musician who has expertly crafted a lane for himself, building on his early success and embracing modern dance sensibilities with an assured confidence. It is a lively, dazzling collection of meticulously-crafted dance music that shines bright and stands out thanks to York's pristine songcraft and the contributions from a host of magnetic collaborators.
Torsten Stenzel is the German, Antigua-based producer and man behind York, the musical project he started with his brother Jörg in 1997 through which they found strong commercial and critical success with their guitar-focused take on electronic music. Exploring a variety of sonics in the electronic music world since their inception including electronica, trance and chillout, the pairing delivered chart successes in the late 90's with tracks like 'The Awakening' and 'On The Beach'. They released their debut album 'Experience' in 2001, and in 2007 York evolved into a solo project for Torsten after moving from Germany to Antigua.
Now in 2022 he brings the fifth York album to the fore. 'Indigo' is inspired by the blues of the water that surround the island of Antigua, which he has called home for over a decade. The first single to come from 'Indigo' was 'Golden Hour', an emotive collaboration with his daughter, singer / songwriter Au/Ra, who has established herself as a renowned global talent in her own right. Following that we also saw singles with Scot & Millfiled and SHEARS, Ava Silver and Steve Brian, the latter being no stranger to the Enhanced Music family and whose work appears across the album. These singles set up a progression in the York sound that comes into play across the album's tracks as he explores progressive house and progressive trance sonics to great effect. The production on 'Indigo' is slick and polished, with York's years of experience shining through as he flicks between pumping trance and groovy house rhythms with ease. His synthwork is a highlight, with gorgeous melodies and expansive, mesmerising pads a common theme throughout. He is joined for album cuts by a further group of top-flight collaborators who all bring their A-game to 'Indigo' - Chris Howard, Adam Novy, EKE, Nathan Red, Nourey, Pull n Way and Jam El Mar are all sublime additions, with each one giving the album a distinct flair.
Some words from York on 'Indigo':
'All my York albums have been made on islands; I don't know how many artists can say that? Islands are for sure the biggest influence. 'Indigo' is completely produced on the island of Antigua, where I've lived for the past 15 years. Indigo - the deep blue means a lot to me, the colour of the deep ocean. I spend as much time as possible on my boat. I've been to at least fifteen islands in the Caribbean, and a lot of inspiration came from those long trips; when you spend days at sea the ocean starts to talk to you.every single wave'
Artist: York
Label: Enhanced Recordings
Released: 10th June 2022
---
York - The Journey (Original Mix)
York - Antigua (Original Mix)
York, Scot & Millfield, Chris Howard - Out Of The Woods (Original Mix)
York, SHEARS, Scot & Millfield - When You're Around (Original Mix)
York & Ava Silver - Evolving (Original Mix)
York & Au/Ra - Golden Hour (Original Mix)
York - Cry My Name (Original Mix)
York & Steve Brian - Morning Light (Original Mix)
York & Adam Novy - Till We Meet Again (Original Mix)
York, EKE, Nathan Red - My Armour (Original Mix)
York, Nourey, Pull n Way - Diamonds On The Moon (Original Mix)
York & Jam El Mar - Spacilicious (Original Mix)
---
---