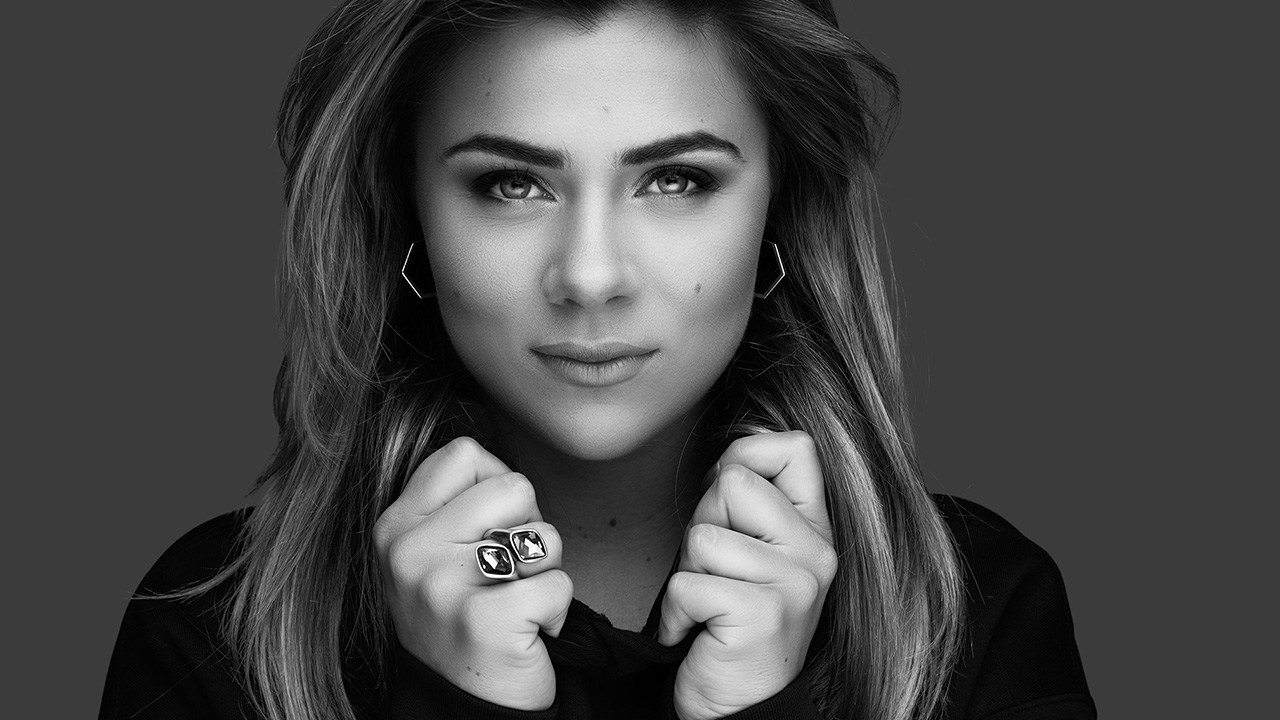 5 Minutes With Laura Van Dam
News
26th May 2023
Hey Laura! We're so glad to have you on Enhanced Sessions this week. We've been big fans of your music for a while now, so it's fantastic to have you as our guest. Tell us, what was the process for getting your mix together like?
Hi everyone! First of all i like to say I'm honored to be in the show, so thanks for the invite! Everytime i'm recording or performing a new set or mix for radio, it's always very important to me that my sets are a storytelling experience from the beginning till the end. That's what I tried to deliver for you as well. I included a lot of my own songs, the new Adriatique, Marcus Santoro and a fresh 'ID' as well..
You've been playing some great gigs lately, more recently at Printworks with Above & Beyond. What tracks have been going off at your gigs?
What can I say, Printworks was AMAZING. The venue felt insane and so huge! It gave me goosebumps while I was playing a lot of new stuff I worked on lately. Especially noticing the fan energy when playing a few of my own new songs, like 'Needing You' and i've been playing 2 of my own new vocal ID's a lot lately, which are individually scheduled for release via Armada and the other via Anjuna later this year, really excited for those. But in the end I never play the same set twice, when on stage, I always look into the crowd and see how they react to the songs I'm playing, so when preparing for the set, I made a huge track selection and from there on I played as the vibe evolved.
Last month you dropped 'Needing You', which was a huge favourite on Enhanced Sessions by the way. What was the inspiration behind the track and what was it like to work on?
First of all, a huge thanks for supporting 'Needing You' in the Enhanced Sessions, that always means a lot to me! 'Needing You' is special for me because I tried something different compared to my previous releases. 'Needing You' has a strong bassline and the break is more emotional and uplifting in a way, which creates an energy that makes it stand out when playing it in my sets. Also, I had an amazing moment in Miami, when Armin van Buuren played it at Ultra and I was standing behind Armin on the stage. I could really feel the energy of the crowd, that was a next level experience for me!
Summer's around the corner, are there any other exciting gigs that you can tell us about?
This summer is going to be crazy! I had to pinch myself earlier this week when I was looking at my upcoming tour schedule. Playing at some of the most amazing festivals in Europe, like Tomorrowland in Belgium, Untold Festival in Romania, Sunrise Festival in Poland, and also looking forward to playing the mainstage of Electrobeach in France and one the biggest festivals in The Netherlands, Mysteryland as part of the legendary Trance Energy stage. For those who like to check the full tour planning, check out my website (Lauravandam.nl) or Instagram for my summer schedule and hope to see you there!
And lastly, would you rather have to sing every song you listen to out loud or dance to every song you hear, no matter where you are?
Oh my.. If i had to choose I think i'd go for dancing though, i love to dance! And to be honest I don't think I will make a lot of friends when I sing haha. Would be best to keep me in the booth to play some tunes though! ;)
---