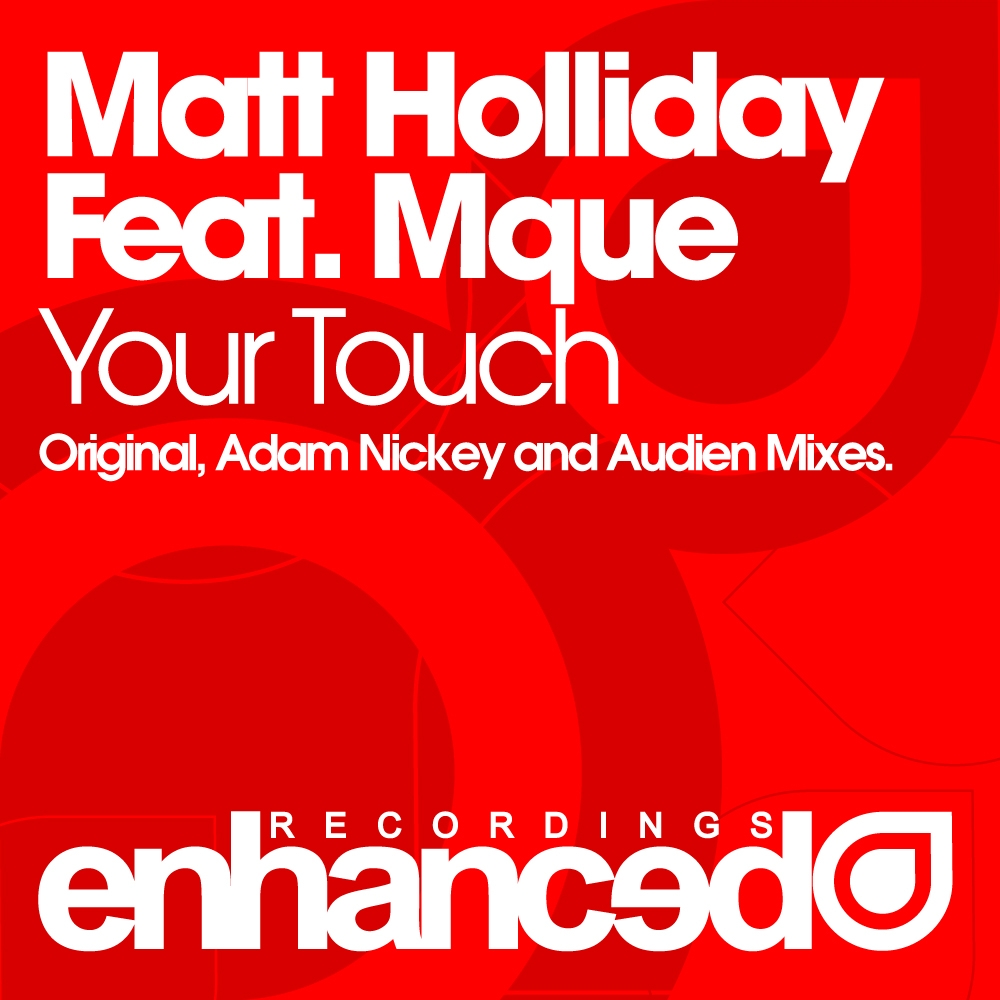 Your Touch
Enhanced054
Stream/Download
Matt Holliday debuts on Enhanced with vocalist Mque's lush vocals. An original with a very classic sounding arrangement, this is a track that harks back to the last decade.
Adam Nickey returns to Enhanced after his recent Eleventh Street smashed the worldwide dance charts, and those who love Adam's sound, as we do, will not be disappointed in the slightest with his superb spine-tingling remix!
Relative Enhanced newboy Audien chalks up another appearance ahead of a busy schedule of original tracks that we believe will really turn heads this summer (wait till you hear them!!). Taking the track into the progressive realm, and sounding quite different from his other work, Nate once again puts his own slick spin on an original.
Artist: Matt Holliday feat. Mque
Label: Enhanced Recordings
Released: 24th May 2010
---
Matt Holliday feat. Mque - Your Touch (Adam Nickey Remix)
Matt Holliday feat. Mque - Your Touch (Audien Remix)
Matt Holliday feat. Mque - Your Touch (Original Mix)
Matt Holliday feat. Mque - Your Touch (Adam Nickey Dub)
---
---