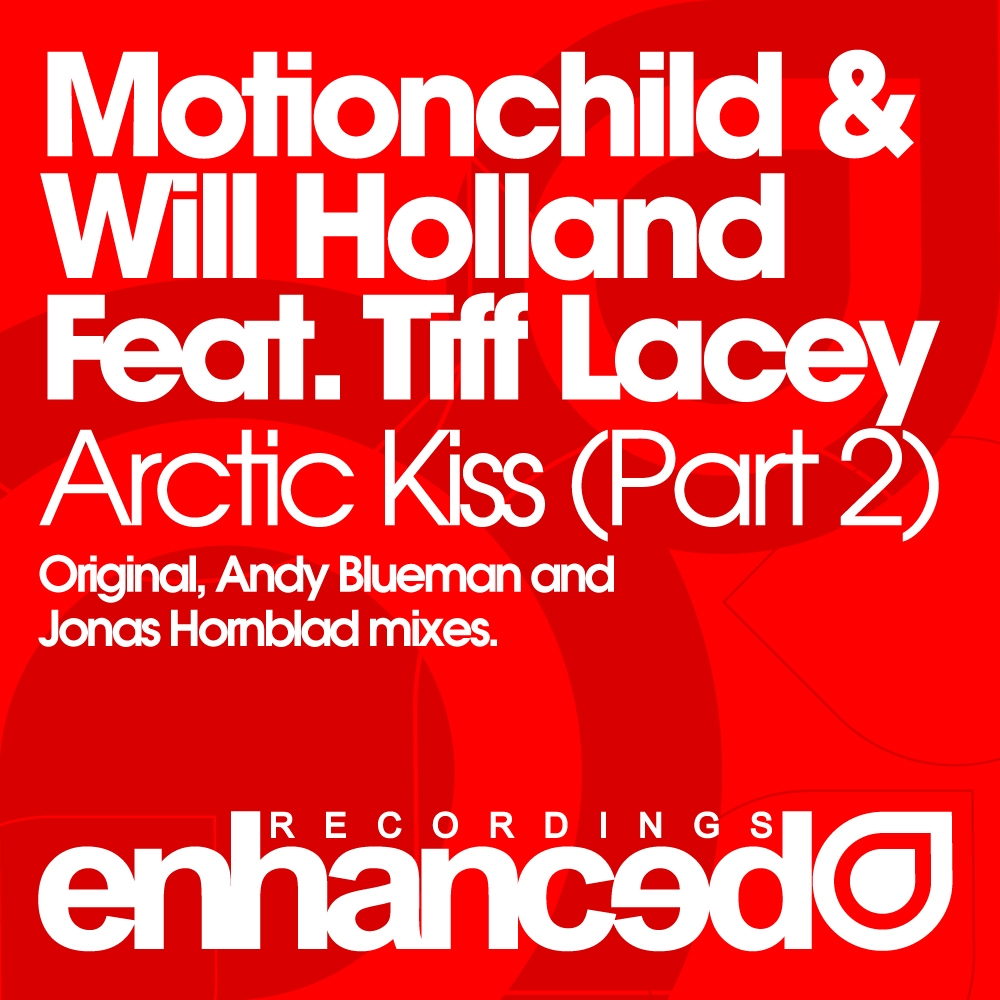 Arctic Kiss (Part Two)
Enhanced052
Stream/Download
Initially featured on Digitally Enhanced Volume Two by Will Holland, Arctic Kiss has been one of our most demanded releases.
Now backed with a rather large remix pack and spread across two releases we don't think this will disappoint!
Part Two on the Enhanced label features the full on peak time mixes of the vocal trancer. Kicking off the release is the original version, and backed by two fantastic remixes, well three really as you will hear that there are some really lovely additions to Andy Blueman's superb insrumental version of his already huge remix! Jonas Hornblad also crafts a stunning remix that see's him do something slightly different for the sound he's better known for; this is a refined, stripped down remix that really makes the best of the vocal and original.
Look out for Part One on the Enhanced Progressive label featuring stunning remixes from Andy Duguid and Sami Saari.
Artist: Motionchild & Will Holland feat. Tiff Lacey
Label: Enhanced Recordings
Released: 10th May 2010
---
Motionchild & Will Holland feat. Tiff Lacey - Arctic Kiss (Original Mix)
Motionchild & Will Holland feat. Tiff Lacey - Arctic Kiss (Andy Blueman Remix)
Motionchild & Will Holland feat. Tiff Lacey - Arctic Kiss (Jonas Hornblad Remix)
Motionchild & Will Holland feat. Tiff Lacey - Arctic Kiss (Andy Blueman Instrumental Remix)
---
---