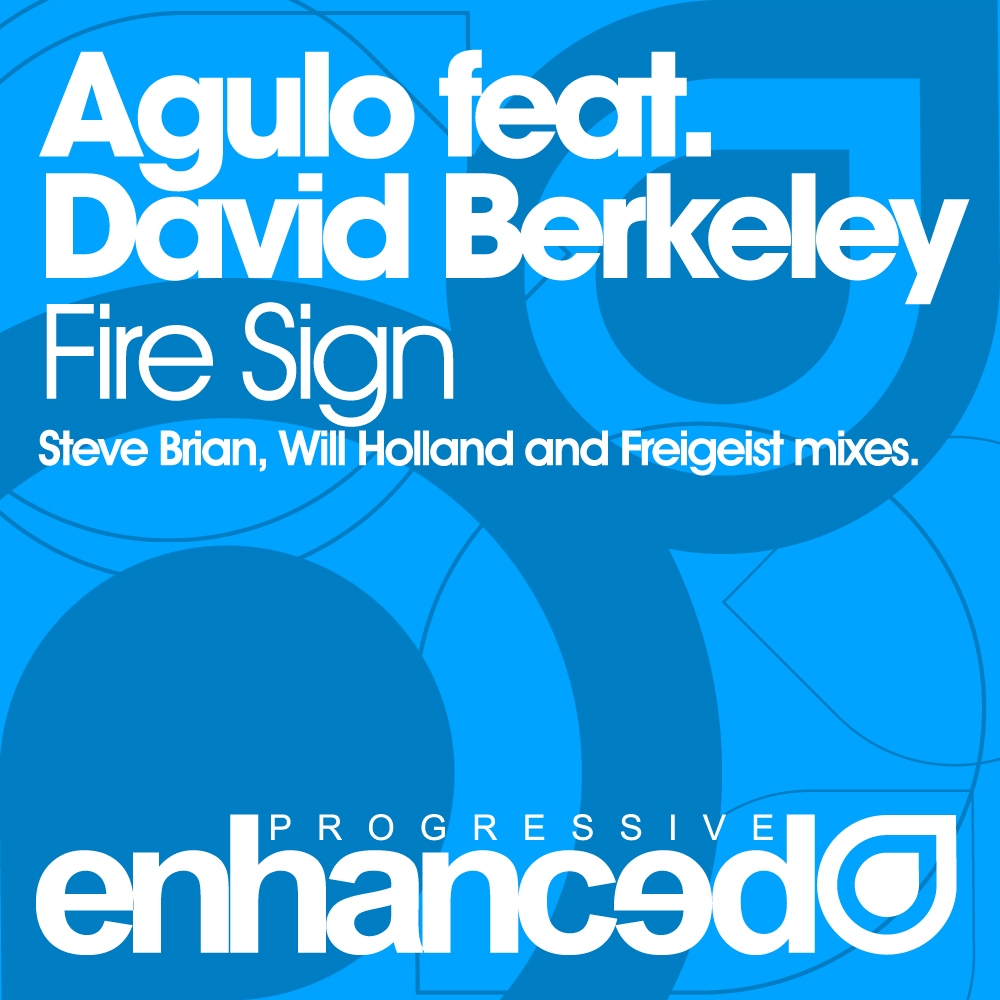 Fire Sign
Enprog038
Stream/Download
Armin van Buuren: "Fire Sign is HUGE!!!! HUUUUGE... what a song!"
First aired on Digitally Enhanced Volume Three by Will Holland, Steve Brian's amazing rework of David Berkeley's 'Fire Sign' has caused somewhat of a stir over the past few months and it's easy to see why - Steve's crisp, lush production and David Berkeley's outstanding vocals are a match made in heaven - and the track made famous by the likes of the hit TV show 'Without A Trace' is now ready to destroy dancefloors across the world.
Remixes come from Enhanced's Will Holland, who goes for more of a bigroom progressive outing from his usual style, and Freigeist who sticks a rocket firmly up the backside with an almighty bassline and huge synth line that will cause serious dancefloor turbulence!
An essential release!
Artist: Agulo feat. David Berkeley
Label: Enhanced Progressive
Released: 6th September 2010
---
Agulo feat. David Berkeley - Fire Sign (Steve Brian's Original Mix)
Agulo feat. David Berkeley - Fire Sign (Will Holland Remix)
Agulo feat. David Berkeley - Fire Sign (Freigeist Remix)
---
---