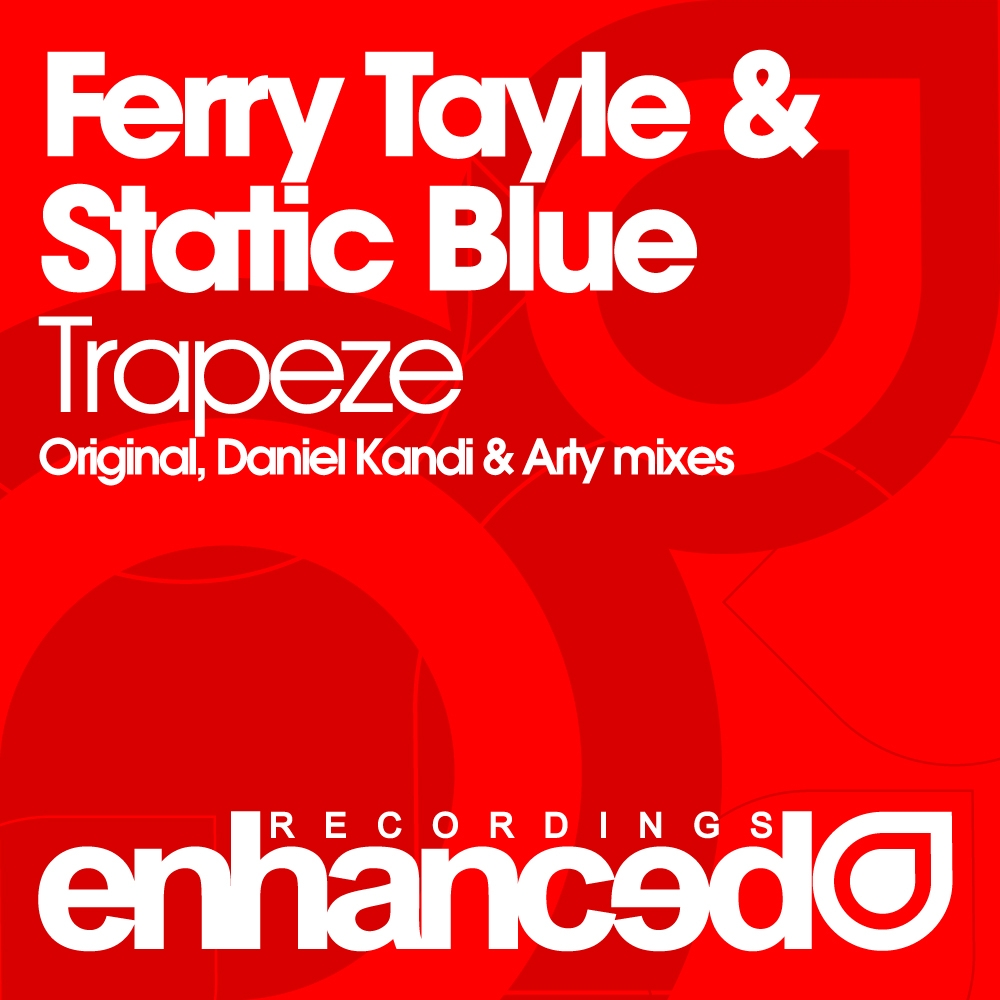 Trapeze
Enhanced047
Stream/Download
ARMIN ASOT - TUNE OF THE WEEK
Ferry Tayle & Static Blue had quite a 2009 with their huge L'Acrobat release doing the business across the summer months. With a bulging gig diary including Trance Energy, Ferry now looks certain to be one of the big stories of 2010.
Kicking of 2010 in quite emphatic style, the duo land with the long awaited follow up, Trapeze. Having seen heavy support to all the mixes on Armin's ASOT (Tune of the Week) and Above & Beyond's TATW, the hype is a boiling point already for this superb release.
The original has everything you want in an uplifting trance track; drive, power, lush melodies and heavenly vocals. Remix duties fall to Daniel Kandi, who's mix has already been made Tune of the Week by World No. 1 Armin van Buuren, and Arty, whose Digitally Enhanced Intro Mix has been used by Above & Beyond to open all their recent shows, and by Will Holland on his Digitally Enhanced Vol Three compilation, which is coming this March.
A huge, huge release once again for this super talented duo... look out for the album later this year!
Artist: Ferry Tayle & Static Blue
Label: Enhanced Recordings
Released: 15th March 2010
---
Ferry Tayle & Static Blue - Trapeze (Original Mix)
Ferry Tayle & Static Blue - Trapeze (Daniel Kandi's Emotional Remix)
Ferry Tayle & Static Blue - Trapeze (Arty Remix)
Ferry Tayle & Static Blue - Trapeze (Arty 'Digitally Enhanced' Intro Mix)
Ferry Tayle & Static Blue - Trapeze (Original Radio Edit)
Ferry Tayle & Static Blue - Trapeze (Arty Radio Edit)
---
---