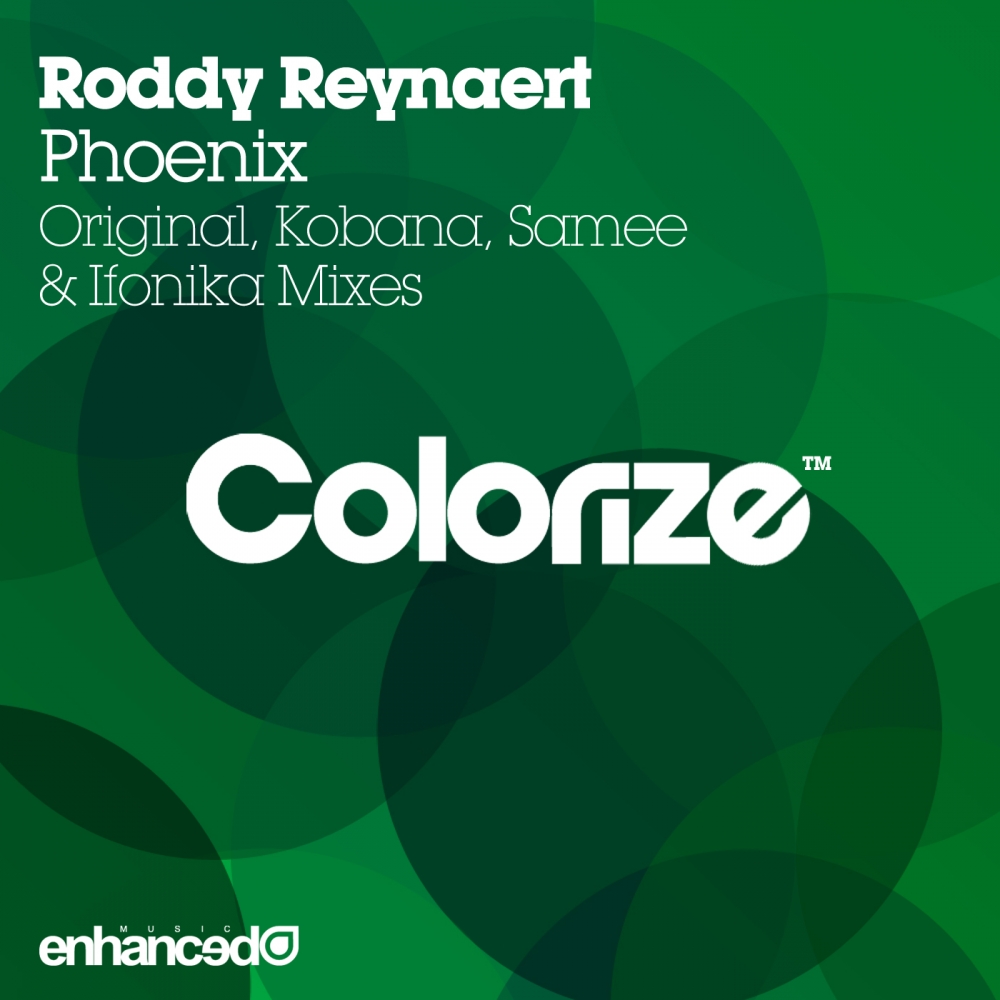 Phoenix
ENCOLOR015
Stream/Download
Roddy Reynaert is in full force currently and is as productive as he has ever been. This release marks Roddy's second Colorize appearance, which is much welcomed by the Enhanced Music family.
Phoenix is much in line with the recent Myrddin EP by Roddy but on this number he does go for a bigger trance melody.
On the remixes we have two new names to Colorize; Polish hotshot Kobana and newcomer Samee from Spain. Kobana goes for a very lead-driven version while Samee grooves it up to a nice and pleasant set starter.
Ifonika is not only a Roddy Reynaert moniker but also the name of his own new label. In this remix he takes Phoenix in a slightly rougher direction but without ripping up the essence of the track - a remix with a wonderful drive and bass.
Roddy again displays his capabilities when it comes to creating tunes with a groovy edge and a solid melody.
Artist: Roddy Reynaert
Label: Colorize (Enhanced)
Released: 17th December 2012
---
Roddy Reynaert - Phoenix (Original Mix)
Roddy Reynaert - Phoenix (Kobana Remix)
Roddy Reynaert - Phoenix (Samee Remix)
Roddy Reynaert - Phoenix (Roddy Reynaert pres. Ifonika Remix)
---
---