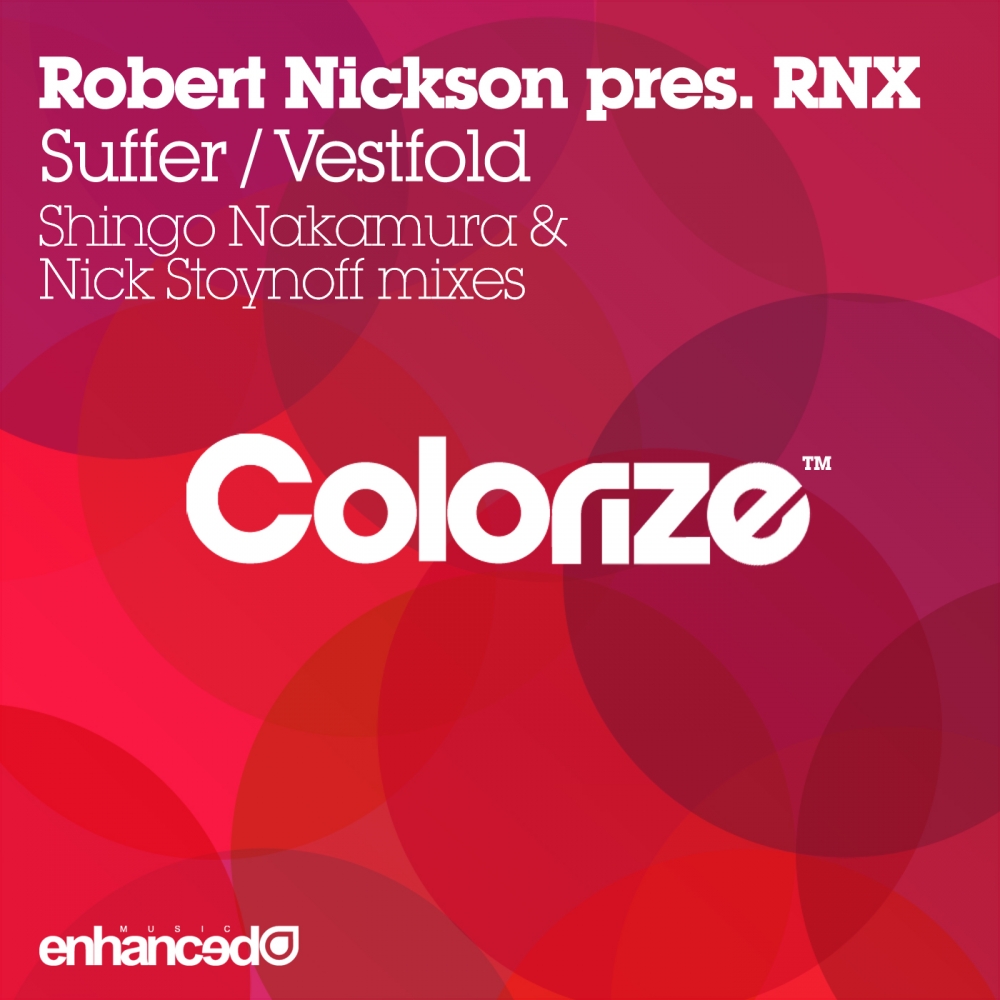 Suffer / Vestfold (Remixes)
ENCOLOR014
Stream/Download
Release number 14 on the Colorize imprint is a remixed edition of the brilliant Suffer and Vestfold by Robert Nickson. Japanese studio magician Shingo Nakamura and Nick Stoynoff from the US have been drafted for the remixes.
Shingo Nakamura has already featured on Enhanced twice and is now delivering his third remix, and what a great one it is! This time he is going in a slightly more uplifting direction, taking a turn from the deep original. Still staying true to the theme of the original, Shingo adds a driving bassline and his signature piano.
The second remixer is a new name to Colorize but by no means a new name to the scene. Nick Stoynoff adds a completely new feel to Vestfold - a mysterious and interesting interpretation which takes the track to another dimension.
In our opinion, two great remixes honoring the brilliance of the originals!
Artist: Robert Nickson pres. RNX
Label: Colorize (Enhanced)
Released: 19th November 2012
---
Robert Nickson pres. RNX - Suffer (Shingo Nakamura Remix)
Robert Nickson pres. RNX - Vestfold (Nick Stoynoff Remix)
---
---