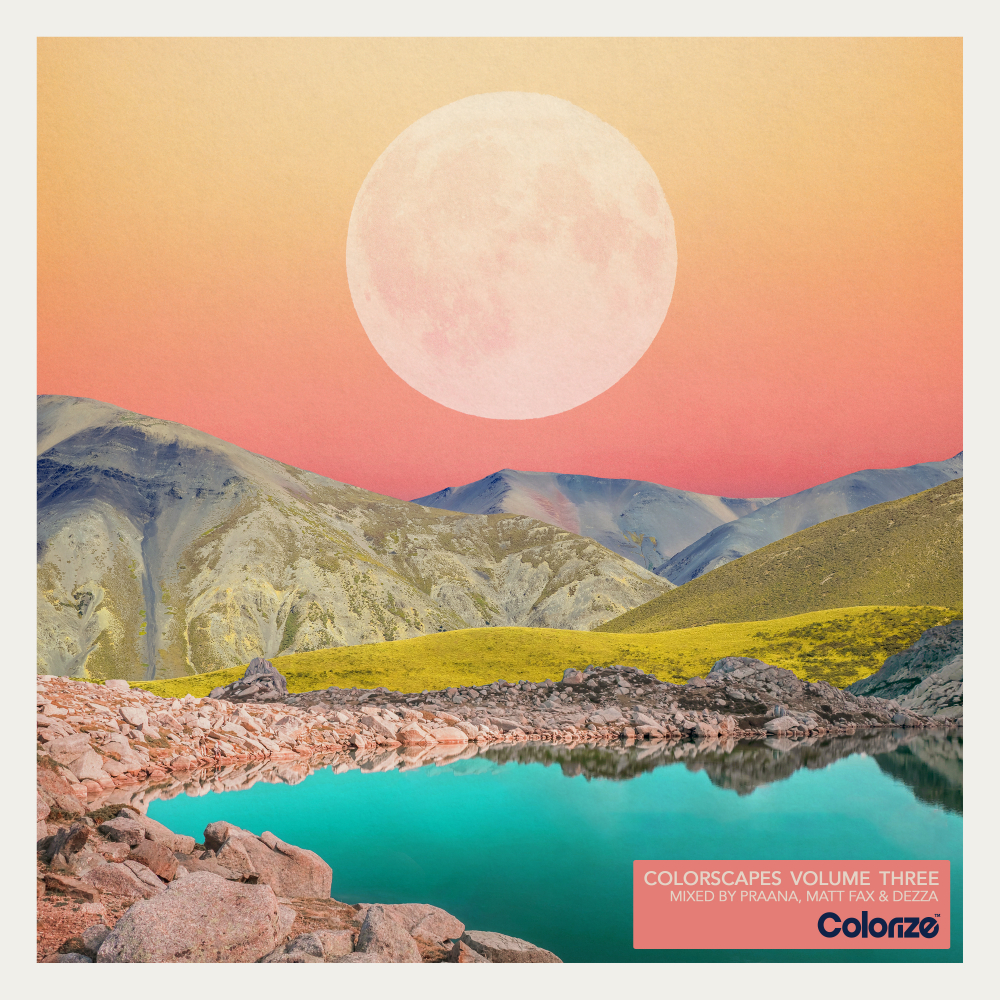 Colorscapes Volume Three - Part Two, Mixed by Matt Fax
ENCOLOR303BNWe
Stream/Download
Colorize is delighted to present 'Colorscapes Volume Three, mixed by PRAANA, Matt Fax and Dezza'!
The renowned compilation series Colorscapes returns for its third volume in September 2021, once again featuring three stellar DJ mixes from PRAANA, Matt Fax and Dezza. The trio put a spotlight on the most exciting acts and the best tracks coming out in the worlds of progressive and melodic dance music.
Colorscapes launched in 2019 with mixes from Dezza and Matt Fax who played a series of shows in London and Amsterdam in support. It returned for an exquisite second volume in October 2020 with the addition of elusive duo PRAANA to the lineup, and while the Covid-19 pandemic put live events on hold that year, we're beyond excited to be bringing the Colorscapes Tour to North America this Fall. Dezza and Matt Fax will be marauding across the U.S.A. and Canada playing some of the finest underground venues across the two nations to celebrate the release of Volume Three. Starting on September 10th at the Treehouse in Miami, they'll be joined by fellow Colorize acts Estiva and Bandēs for select dates that will see them stop in New York City, Miami, Seattle, Calgary, Edmonton, Phoenix, San Francisco, Los Angeles and more.
Colorscapes Volume Three features contributions from a host of household and upcoming names in the progressive music world. In addition to exclusive originals from PRAANA, Matt Fax and Dezza themselves, label regulars like Estiva, Sound Quelle, Boxer, Tommy Baynen, Deeparture, Braxton, Jackarta, Heard Right and more grace the album with exciting new productions, while we see acts like Westseven, Shahin Shantiaei, Damate, Kozua and LAR make their bow on the label as well. The three mixes each feature the unique flavour of the act behind the decks; Dezza and Matt Fax each champion their unique brands of progressive house across their unmissable mixes, and PRAANA's breaks-influenced sound shines across their mix along with the addition of spoken word from renowned British philosopher, writer and speaker Alan Watts, who was responsible for popularising Buddhism, Taoism and Hiduism for a Western audience. It's a veritable feast for the ears this year on Colorscapes Volume Three and we're looking forward to welcoming you to the live experience on the Colorscapes tour!
Artist: PRAANA, Matt Fax
Label: Colorize (Enhanced)
Released: 17th September 2021
---
Matt Fax & Richard Walters - Here With Me (Mixed)
Estiva - Tempus Delirium (Mixed)
Estiva & Diana Miro - The Tale (Mixed)
Heard Right & Jope - Runner (Mixed)
Matt Fax & Boxer - Higher (Mixed)
L.GU. - Afterlife (Mixed)
Tommy Baynen - Signs Of Dark Matter (Mixed)
Matt Fax - Torn (Mixed)
Leossa - Automatic Art (Mixed)
Damate - Reflections (Mixed)
Matt Fax - Healing (Mixed)
Matt Fax & Estiva - Found (Mixed)
Che-Yung - Falls (Mixed)
Klur - Panorama (Mixed)
Ajenda - Take Me (Mixed)
Jackarta - Invincible (Mixed)
PRAANA & Liel Kolet - Waterfall (Mixed)
PRAANA - ANI HU (Mixed)
LAR - I Miss You (Mixed)
Fløa & Furcloud - The Illusion Of Impression (Mixed)
Braxton & Lauren L'aimant - Holding On (Braxton Breaks Remix Mixed)
L.GU. - Outlook (Mixed)
djimboh - Yours (Mixed)
Kozua - Desire (Mixed)
ANUQRAM - Overseas (Mixed)
Morgin Madison & Motives - Reach (Mixed)
PRAANA - Becoming Earth (Mixed)
---
---