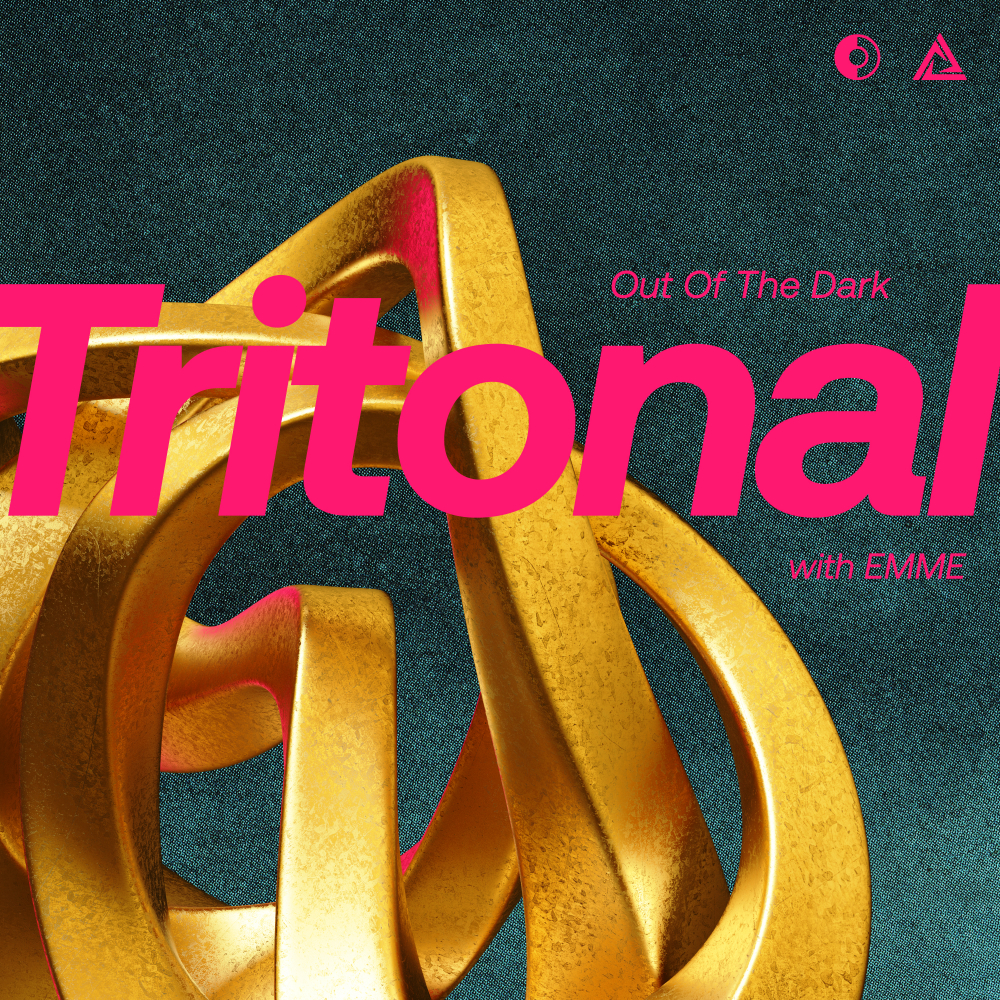 Out Of The Dark
Enhanced506We
Stream/Download
Tritonal are back in action with the first glimpse of their forthcoming fifth artist album in the form of stellar new single 'Out Of The Dark' with EMME.
Formed in Texas in 2008, the duo of Chad and Dave have been one of the most prolific acts of the electronic dance music scene for over a decade. They gained a global fanbase thanks to their unique blend of progressive and trance, combining the classic sounds of their influences like Above & Beyond and Armin van Buuren with a sleek, polished production style. They went on in the 2010's to branch out and take one wider influences within dance music, releasing three albums during the decade with 2011's 'Piercing The Quiet' becoming a beloved fan favorite.
Tritonal have had an exceptional start to the 2020's after their tour plans for that year were put on hold by the Covid-19 pandemic. They released a flurry of impressive singles throughout the year that saw them return to their musical roots exploring progressive & trance with a reinvigorated intensity. 2021 saw them expand their horizons with the release of their fourth artist album 'Reverence', a meditation album which they crafted as a means of finding peace within themselves and spreading that peace to their fans during a tumultuous year.
Now they gear up for a brand new chapter in their story which begins with 'Out Of The Dark', the first single from their upcoming fifth album 'Coalesce'. Encompassing all that they've learned on their musical journey thus far, the upcoming album solidifies production, art and meaning. 'Out Of The Dark' is a grandiose trance production that sees the duo's refined sound at its very best, supported by an outstanding vocal performance from American vocalist EMME. The two acts lock in together, crafting a strong introduction with dark overtones, setting the stage for a resurgence both figuratively and literally.
With a host of music to look forward to still before the upcoming album's release in 2022, you can catch Tritonal at a city near you on their 'Very Long Way Home Tour' as they travel across the United States this Fall - tickets are available at www.tritonalmusic.com
Artist: Tritonal & EMME
Label: Enhanced Recordings
Released: 23rd September 2021
---
Tritonal & EMME - Out Of The Dark (Original Mix)
Tritonal & EMME - Out Of The Dark (Extended Mix)
---
---