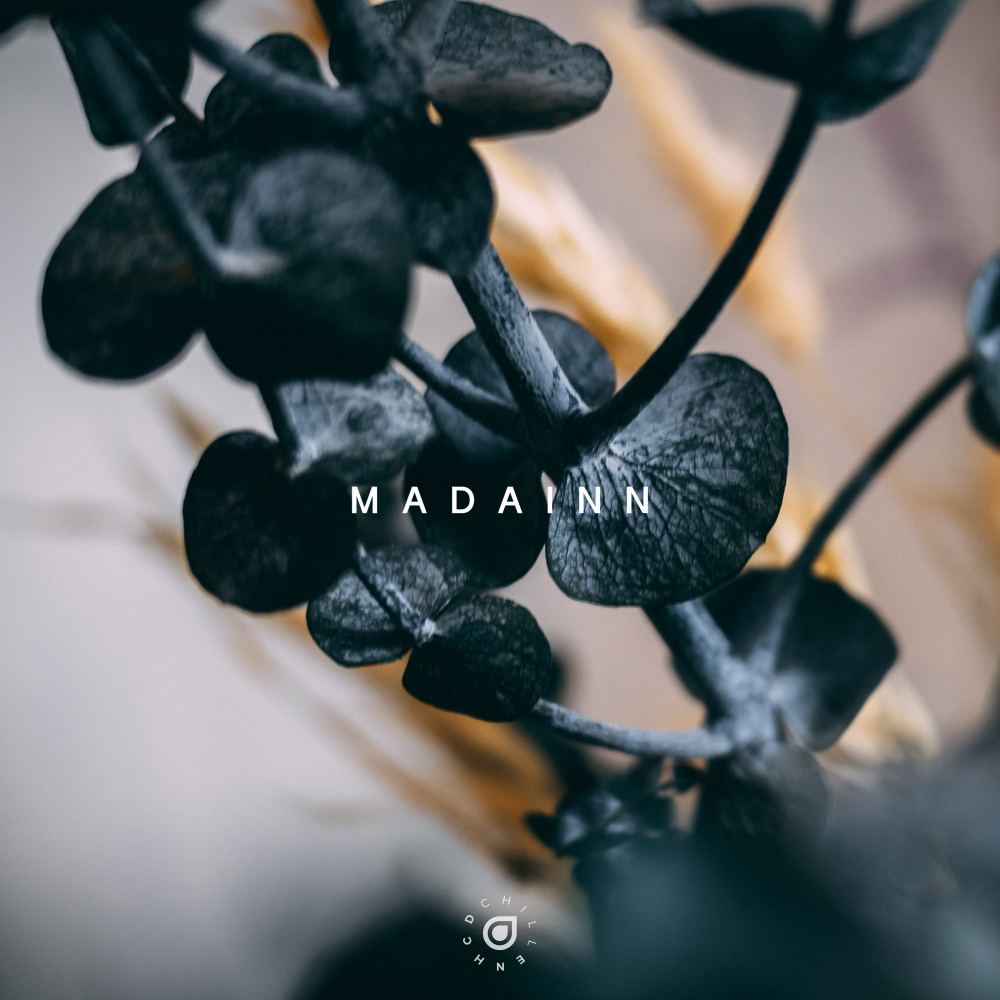 Madainn
ENCHILL022We
Stream/Download
Enhanced Chill is delighted to present 'Madainn' from Faodail.
After three standout singles - 'Bloom', 'Painting In Shades' with Kakadu and 'Changing' with Hildur Ottilia - Callan Marchetti, better known as Faodail, releases his highly-anticipated EP 'Madainn'. Coming in at six tracks, it's a masterful exploration of experimental electronic music that sees Faodail's sharp and assured production shine bright. His brilliant mix of acoustic and electronic elements, densely layered percussion and a heartfelt and raw approach to songwriting and production firmly cements him as one of the most exciting musicians in his lane.
Making his first steps in music as a drummer in punk and garage bands in Glasgow, his foray into production was born out of a desire to make music himself. 'While I loved playing in bands I always wanted to write music myself, which is difficult to do when your primary instrument is drums'. He explored the worlds of dubstep, electro and drum and bass before being introduced to Kiasmos by a friend: 'What started off the Faodail project was a friend introducing me to Kiasmos, It was a real lightbulb moment seeing people combing electronic production with 'real' instruments and I realised I could draw from both sides of the music I was involved in making'. After building up a strong catalogue of single releases, in 2020 as the world was put on hold he put together the Madainn EP. 'As a whole the EP acts as a sort of diary for the past six months with each of the tracks tied to a particular moment, even Painting In Shades which, although written years ago, represents nostalgia and longing for better times'.
First track 'Bloom', which is in rotation on Sirius XM's Chill station and was played on Sian Eleri's Chillest Show on BBC Radio 1, is a bold production from the Scottish producer and a sublime representation of his intoxicating sound with its throbbing bass, effervescent synths and hypnotic percussion. 'I wrote Bloom for the EP back in spring, with everything that was going on at the start of the year I had been suffering from writers block. This was the first that I was able to write for months and it really aligned with the season and that transition out of winter. I probably have about 30 different versions of this track, it took me a long time to find a melody that really represented the joy I felt at writing music again. I also slipped in a recording I took while traveling The Great Ocean road in Australia that just perfectly sounded like spring'.
'Painting In Shades' with Kakadu follows - it 'is by far the oldest track on the EP, I wrote it about two - three years ago, it might even actually be one of the oldest Faodail tracks. For some reason it sat on a hard drive forgotten about'. It's a gorgeous collaboration with vocalist Maria Fosnes, half of Norwegian duo Kakadu, who describes the track as being 'inspired by how people paint their dreams in different colours. It's about longing for an imaginary love whether it's a person, place or a state of mind'.
Third on the EP is 'Gloss'. 'Probably my favourite track on the EP - I used a lot of prepared piano for it, things like muting the strings with tape to sample pluck sounds and hitting it with sticks and brushes for the percussion'.
Hildur Ottilia is the vocalist on 'Changing' who describes the track as being 'about the calm before the storm. That sweet moment before a breakup when you still can push away your feelings and pretend that love is still a part of the relationship. It never lasts however, and you both know that the end is coming'. The track was BBC Introducing Scotland's Track of the Week and showcases the ease with which Faodail can bring in collaborators to create transporting and immersive sonic environments.
About 'Something More', track #5 on the EP, Faodail says 'halfway through writing the EP, I set up my first proper studio space and centered it around this really beautiful Bentley piano from the 50's I had got a few months before. A few days after finishing it I was having a bit of an existential crisis and questioning a lot of things about my own life. That's when I sort of absent-mindedly started messing around on the piano and came up with 'Something More', which really captured the mood I felt at that moment. It's easily the fastest I've ever written a track'.
Faodail rounds things up on the EP with title track 'Madainn'. 'I wrote a sketch of the track 'Madainn' whilst on a nightshift. When I was driving home the next morning just as the sun was rising I came up with the rest of the track, I really wanted to capture the feeling of seeing a sunrise after being up all night. Madainn means morning in scots Gaelic. As a side note, the artwork was an effort to capture the feeling and texture of the track, in the way that it captures light and abstraction'.
Artist: Faodail
Label: Enhanced Chill
Released: 21st May 2021
---
Faodail - Bloom (Original Mix)
Faodail & Kakadu - Painting In Shades (Original Mix)
Faodail - Gloss (Original Mix)
Faodail & Hildur Ottilia - Changing (Original Mix)
Faodail - Something More (Original Mix)
Faodail - Madainn (Original Mix)
---
---