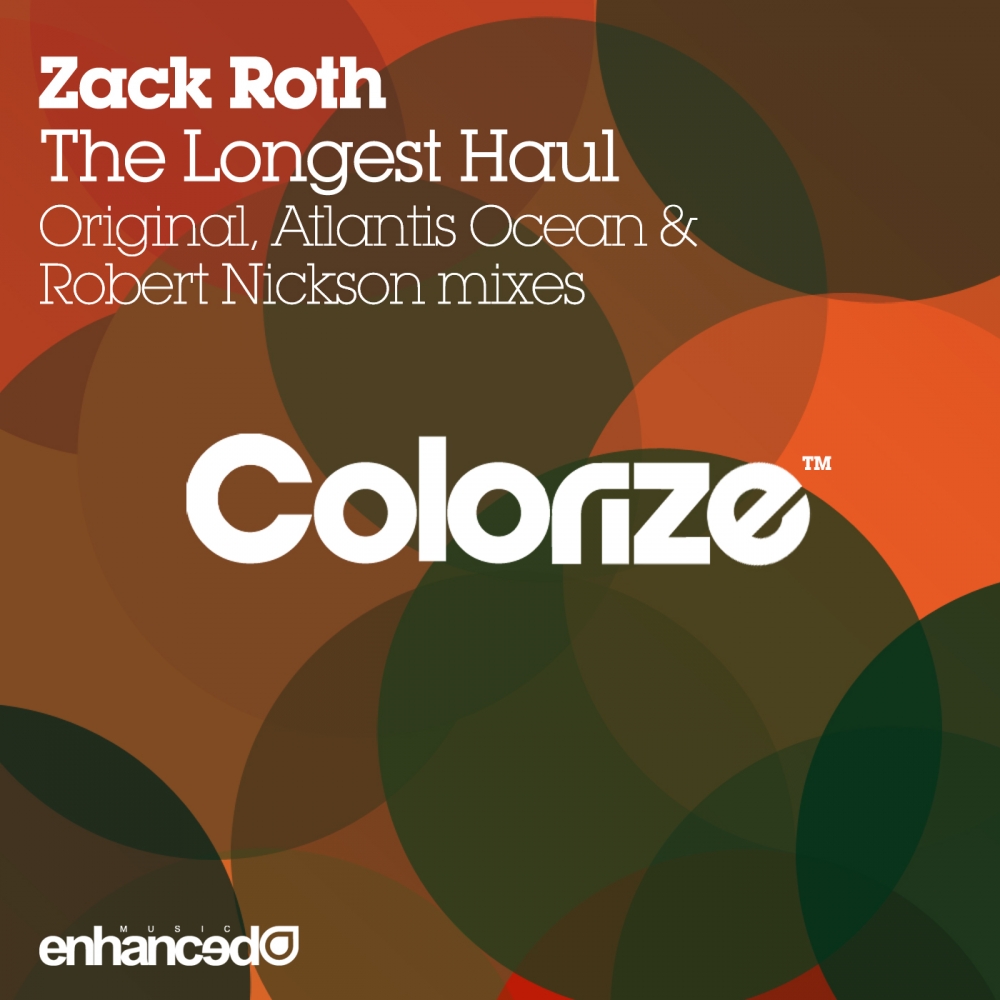 The Longest Haul
ENCOLOR013
Stream/Download
Zack Roth is making a return to the Colorize imprint following his Togo remix earlier in 2012. Zack is hereby presenting one of his strongest productions to date. The Original is an uplifting and bursting of energy but with a slightly funky and progressive bassline.
The Russian duo, Atlantis Ocean, have pulled off a rougher production this time compared to their earlier work - get ready for a gritty and clubby bassline, and pure melodic goodness.
Robert Nickson is back again on Colorize with his RNX guise. He goes all deep with this mix; beautiful and lush pads, and a breakdown to die for!
Fantastic display of diversity on this release and a great first release on Colorize by Zack Roth!
Support form Above & Beyond, Markus Schulz and many more.
Artist: Zack Roth
Label: Colorize (Enhanced)
Released: 5th November 2012
---
Zack Roth - The Longest Haul (Original Mix)
Zack Roth - The Longest Haul (Robert Nickson's Rnx Remix)
Zack Roth - The Longest Haul (Atlantis Ocean Remix)
---
---