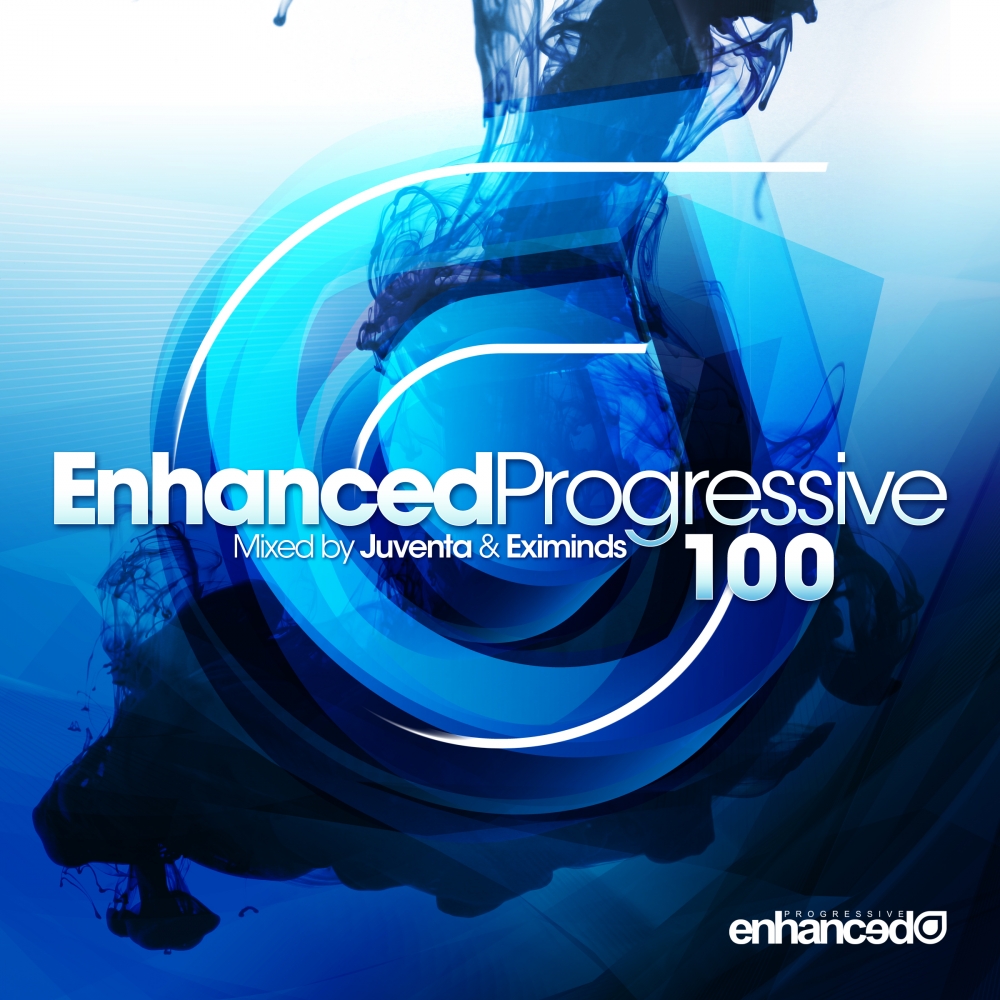 Enhanced Progressive 100 - Mixed by Juventa & Eximinds
Enprog100MIX
Stream/Download
Last year Enhanced Recordings hit the landmark 100th release, and this September the Enhanced Progressive label will achieve the same feat.
What better way to reach the milestone than to celebrate the best of the past, present and future of the label that has carved out its own brand of progressive trance, making it an industry favourite along the way and the perfect accompaniment to the Enhanced Recordings label in delivering the deeper side of trance, and always with that signature melodic and quality sound associated with Enhanced.
A label responsible for discovering talents such as Arty, the back catalogue is packed with modern anthems which have been delivered since the label's inception in 2005, as the label continues to unearth celebrated talent. Two artists at the current forefront of the progressive sound and lighting up the label with their productions are the outlandishly talented Juventa and Eximinds, so who better to compile and mix this celebratory release than these artists who represent the sound and ethos of the label, and the future of the genre.
Juventa's mix takes you on a journey through classic releases from the likes of Arty, Temple One feat. Hannah Ray, Ad Brown, Jan Matin and D-Mad, as well as huge recent releases from Fredda. L, LTN and Maor Levi. Hot new productions from Karanda and Juventa himself make this a mix to savour.
Eximinds pay homage to classic releases and remixes from Hydroid, Myon & Shane 54, JPL, Audien and Ashley Wallbridge, whilst packing their mix with new and unreleased works from artists such as Steve Brian, Shawn Mitiska, The Madison and of course themselves, again delivering a musical journey with aplomb.
An absolute must have release from Enhanced Progressive... here's to the next 100 releases!
Artist: Various Artists
Label: Enhanced Progressive
Released: 17th September 2012
---
Audien - The Reach (Intro Mix)
Arty - Twilight Tonight (Arty Remode)
Juventa - The Kite (Original Mix Edit)
Ignas feat. Julie Thompson - Hold On (Maor Levi Club Mix)
Temple One feat. Hannah Ray - Autumn Leaves (Estiva Remix)
Arty - Gentle Touch (Juventa Club Mix Edit)
Ad Brown feat. Kerry Leva - Memorial (You Were Loved) (Maor Levi Club Mix)
Abdul Bayyari & Shota Mochizuki feat. Josh Money - 400 Years 'Till Dawn (Eelke Kleijn Remix)
Arty feat. Tania Zygar - The Wall (Arty Remode Mix)
Fredda.L feat. Sandra Passero - Charades (LTN Remix)
The Madison - When You (Original Mix)
Karanda feat. Laura Shea - Agony (Original Mix Edit)
Jan Martin feat. Hysteria! - Save Me Now (Beat Service Proglifting Remix)
Mike Danis - For You (Juventa Club Mix)
D-Mad - She Gave Happiness (Arty Remix)
Lang & Yep feat. Manon Polare - Nevertheless (Nifra Remix)
Bakke & Joni - Bali (Original Mix)
Bakke & Joni - Envision (Ilya Malyuev & Ormatie Remix)
Audien - People Do Not Change (Original Mix)
Shawn Mitiska feat. Hannah Ray - Salt (Original Mix Edit)
Speed Limits - Here We Are (Original Mix Edit)
Gal Abutbul - Spring Breeze (Original Mix Edit)
The Madison - Free (Original Mix Edit)
Michael Angelo feat Jenry R - Disconnected (Myon & Shane 54 Vocal Mix)
Hydroid - Greek Trick (Original Mix)
Fredda. L & Fisher - Into The Light (Johan Malmgren Remix Edit)
Steve Brian pres. Agulo feat. David Berkeley - Blood & The Wine (Original Mix Edit)
Solarity - Laika (Ashley Wallbridge Remix)
Agulo feat. David Berkeley - Fire Sign (Will Holland Remix)
Martijn Stegerhoek - Maybe We Should (Original Mix)
Paul Tarrant - Sunset Serenade (JPL Remix)
Eximinds - Tickets To Ibiza (Original Mix Edit)
Juventa - Enhanced Progressive 100 (Continuous DJ Mix)
Eximinds - Enhanced Progressive 100 (Continuous DJ Mix)
---
---