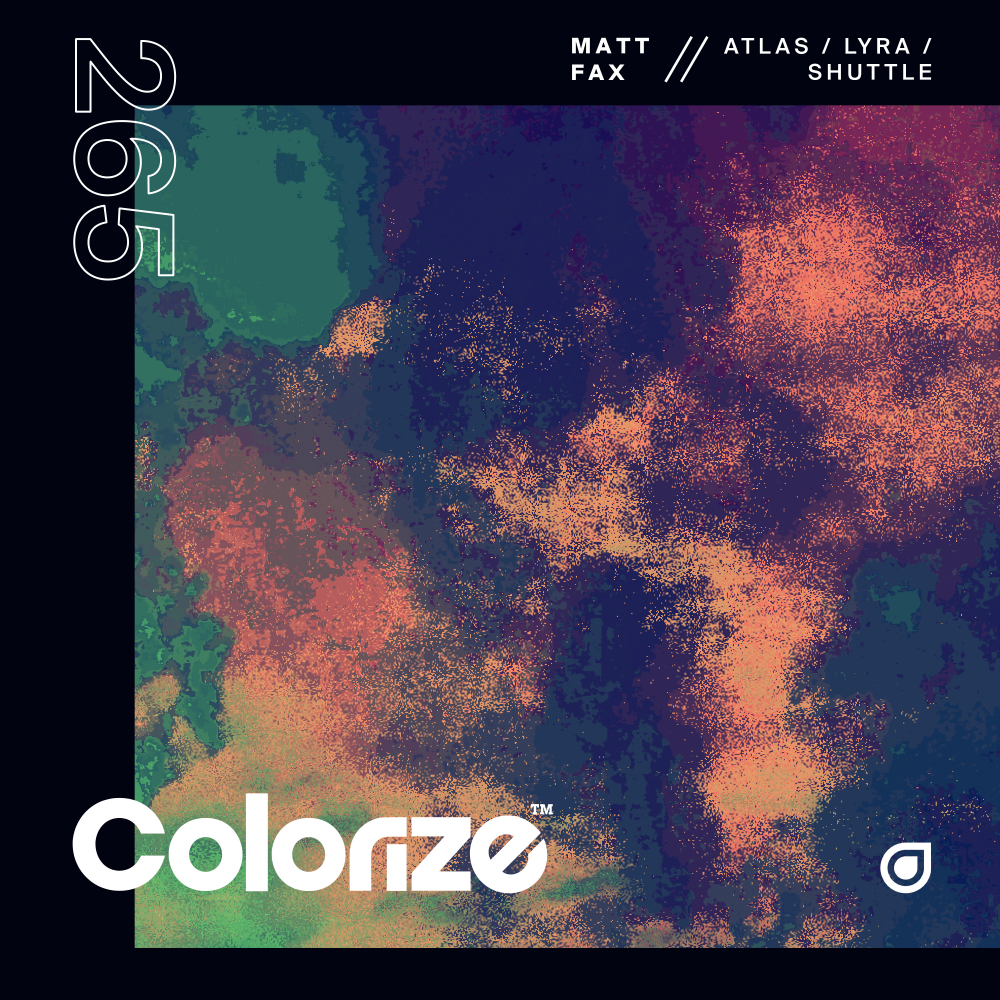 Atlas / Lyra / Shuttle
ENCOLOR265We
Stream/Download
This is the 'Atlas / Lyra / Shuttle' EP from Matt Fax!
After a standout 2020 which saw Matt Fax release his second album 'Progressions' and put together a mix for Volume Two of Colorize's 'Colorscapes' compilation, he returns for his first release of 2021.
This three-track EP showcases Matt Fax's diversity as a producer, one who's only getting better with each release. 'Atlas' is a stellar, synth-heavy romp - a classic Matt Fax production that is punchy and direct. 'Lyra' follows with its bouncier rhythms and more ethereal vibe, and he closes with the deeper and more airy 'Shuttle'. It's a triumph from Matt Fax here on Colorize!
Artist: Matt Fax
Label: Colorize (Enhanced)
Released: 29th January 2021
---
Matt Fax - Atlas (Original Mix)
Matt Fax - Lyra (Original Mix)
Matt Fax - Shuttle (Original Mix)
Matt Fax - Atlas (Extended Mix)
Matt Fax - Lyra (Extended Mix)
Matt Fax - Shuttle (Extended Mix)
---
---