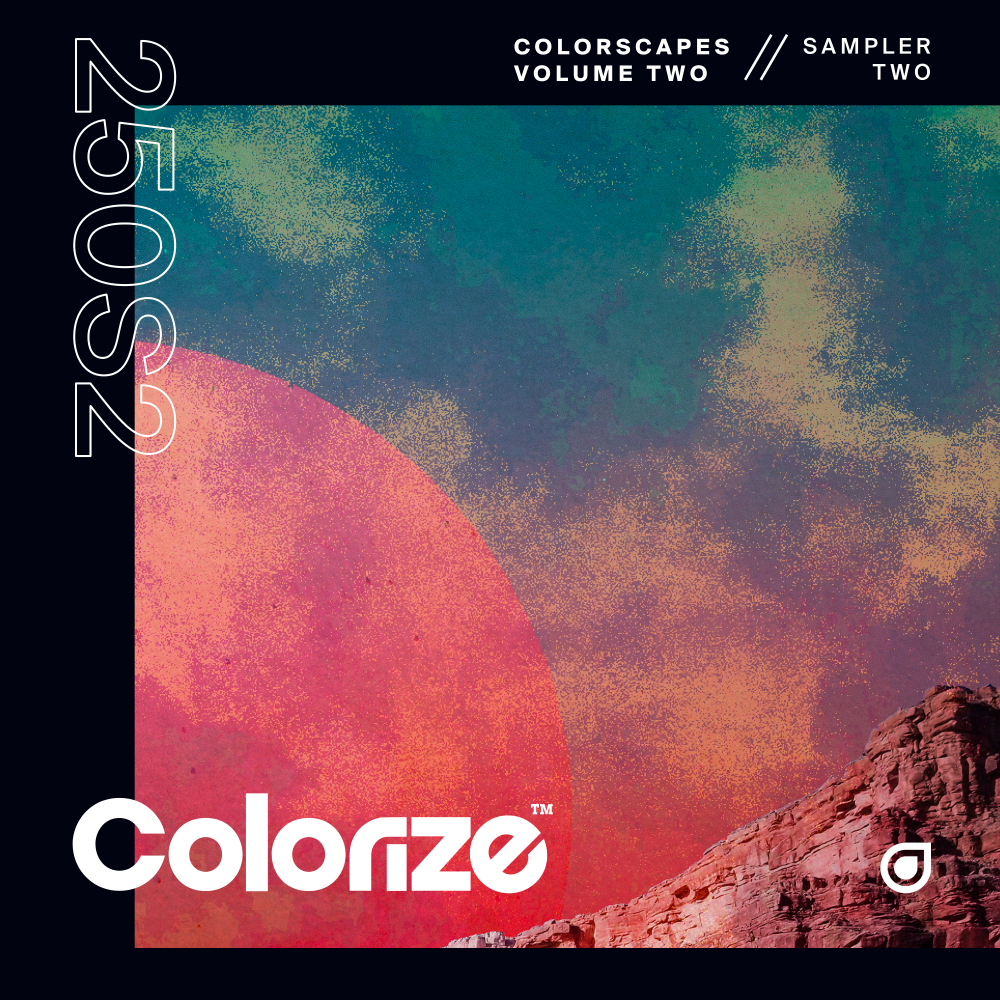 Colorscapes Volume Two - Sampler Two
ENCOLOR250S2We
Stream/Download
Colorize brings you the second sampler from Volume Two of Colorscapes!
Released in October 2020, Colorscapes Volume Two saw PRAANA, Dezza and Matt Fax bring three thrilling mixes to the fore, showcasing some of the hottest acts in the worlds of melodic, progressive and deep house.
Sampler Two brings you six more of the compilation's highlight cuts, starting with two Dezza remixes - Vancouver producer Bryn Liedl puts his spin on 'Cosmos', the eponymous track from Dezza's 2019 album, reworking it into a driving, emphatically upbeat romp, and British producer djimboh keeps things dreamy and polished on his remix of recent Dezza single 'Getaway'.
We also see Colorize debuts from a host of exciting artists - the pairing of producers Fløa and OAI conjure up a melancholic prog production with 'You Are', and Morgin Madison and Meeting Molly join forces for the airy and ethereal 'Step By Step'.
Jackarta impress with 'Hang Loose', a soothing, spaced out production that finds an exceptional balance between deep and progressive, and ANUQRAM and Eugene Becker close proceedings with invigorating track 'Lavaredo'.
Artist: Various Artists
Label: Colorize (Enhanced)
Released: 2nd December 2020
---
Dezza - Cosmos (Bryn Liedl Remix)
Dezza & EMME - Getaway (djimboh Remix)
Fløa & OAI - You Are (Original Mix)
Morgin Madison & Meeting Molly - Step By Step (Original Mix)
Jackarta - Hang Loose (Original Mix)
ANUQRAM & Eugene Becker - Lavaredo (Original Mix)
Dezza - Cosmos (Bryn Liedl Extended Remix)
Dezza & EMME - Getaway (djimboh Extended Remix)
Fløa & OAI - You Are (Extended Mix)
Morgin Madison & Meeting Molly - Step By Step (Extended Mix)
Jackarta - Hang Loose (Extended Mix)
ANUQRAM & Eugene Becker - Lavaredo (Extended Mix)
---
---