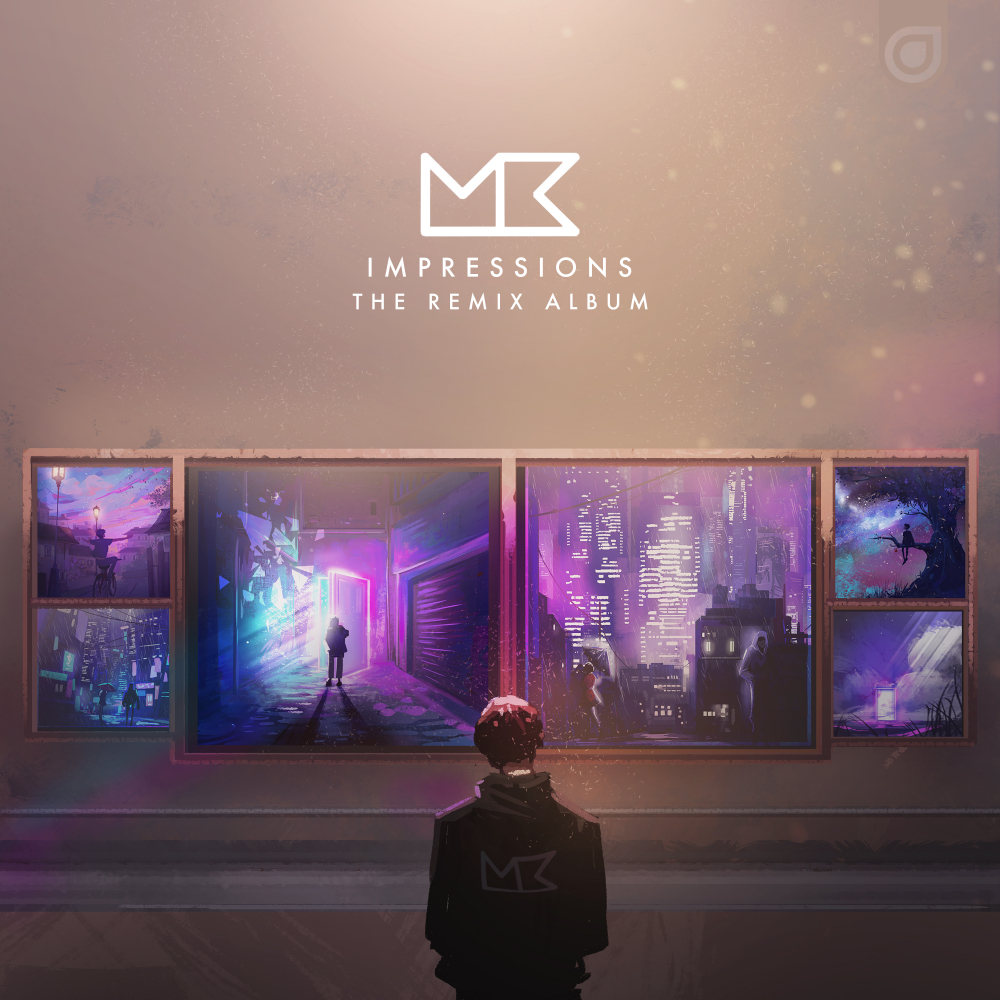 Impressions - The Remix Album
Enhanced465RWe
Stream/Download
Enhanced Recordings brings you the 'Impressions' Remix Album!
Man Cub's debut album 'Impressions' was one of the highlight releases on Enhanced Recordings this year - the Albuquerque Producer / DJ pulled out all the stops, bringing his irresistible blend of dance and future bass to the fore in a cohesive thirteen track LP.
Now we serve up ten stunning, eclectic remixes of the album's highlight cuts.
Joining previously-released remixes from Au5, Awakend, Murtagh, Outwild, VAANCE and Hexlogic is Italian producer Flyboy with a gorgeous remix of 'Transformation' - his pared-down approach with delicate percussion and emotive synth runs is not to be missed. John Grand brings his gargantuan prog trance sound to his remix of 'East Of Eden', turning it into a powerful wall-of-sound romp, while Caslow's future bass remix of 'Better Now' is lusciously vibrant, perfectly complimenting the emotive core of the track. American duo Syence close proceedings with a bass-heavy swagger, turning 'What Am I To Do' with Gabi DiPace into a raw, striking thrill ride.
Artist: Man Cub
Label: Enhanced Recordings
Released: 20th November 2020
---
Man Cub & SVRCINA - Transformation (Flyboy Remix)
Man Cub & APEK feat. HALIENE - Breathe In The Moment (Awakend Remix)
Man Cub & APEK feat. HALIENE - Breathe In The Moment (Au5 Remix)
Man Cub - East Of Eden (John Grand Remix)
Man Cub feat. SVRCINA - In A Dream (Murtagh Remix)
Man Cub feat. SVRCINA - In A Dream (Outwild Remix)
Man Cub with JEN - Better Now (Caslow Remix)
Man Cub & APEK with April Bender - Wrong To Let You Go (VAANCE Remix)
Man Cub & APEK with April Bender - Wrong To Let You Go (Hexlogic Remix)
Man Cub with Gabi DiPace - What Am I To Do (Syence Remix)
Man Cub & SVRCINA - Transformation (Flyboy Extended Remix)
Man Cub & APEK feat. HALIENE - Breathe In The Moment (Awakend Extended Remix)
Man Cub & APEK feat. HALIENE - Breathe In The Moment (Au5 Extended Remix)
Man Cub - East Of Eden (John Grand Extended Remix)
Man Cub feat. SVRCINA - In A Dream (Murtagh Extended Remix)
Man Cub with JEN - Better Now (Caslow Extended Remix)
Man Cub & APEK with April Bender - Wrong To Let You Go (VAANCE Extended Remix)
Man Cub & APEK with April Bender - Wrong To Let You Go (Hexlogic Extended Remix)
Man Cub with Gabi DiPace - What Am I To Do (Syence Extended Remix)
---
---