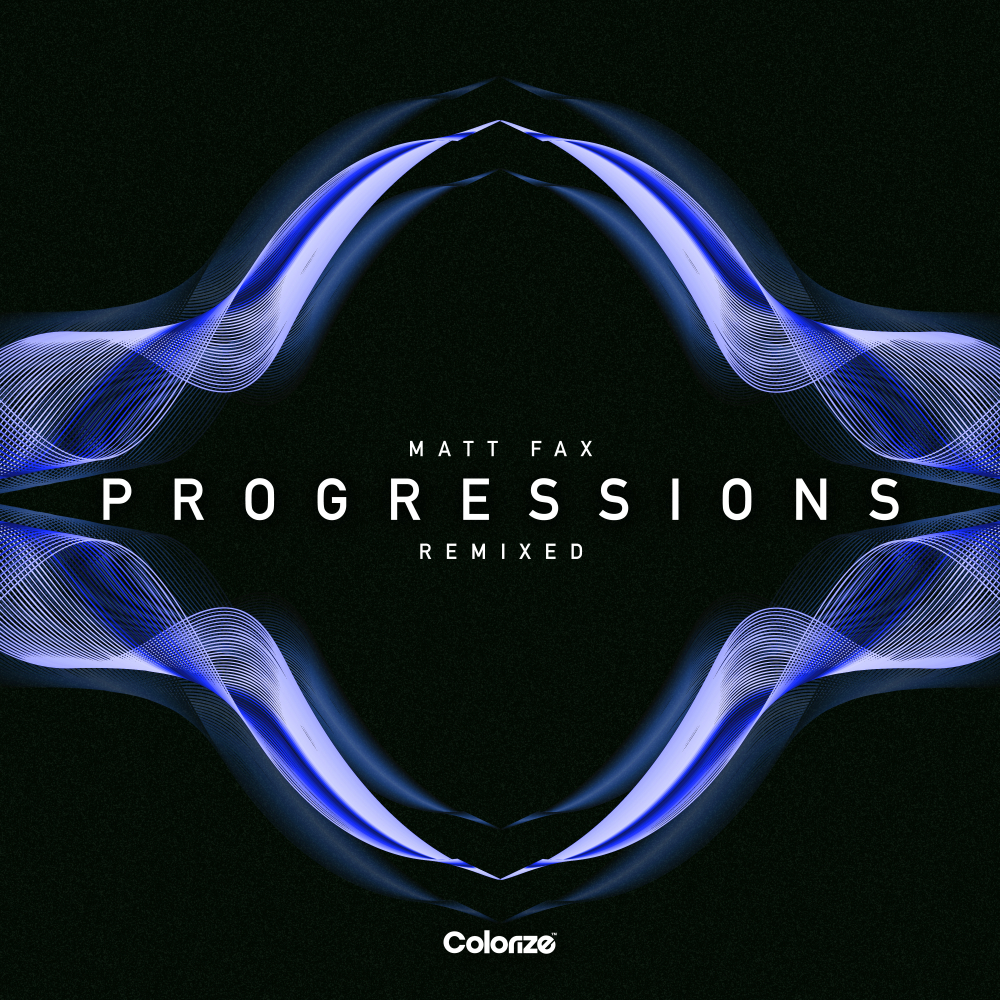 Progressions - Remixed
ENCOLOR229RWe
Stream/Download
Matt Fax's 'Progressions' Remix Album is here!
2020 has been a truly outstanding year for French DJ / Producer Matt Fax - releasing his second studio album 'Progressions' at the end of April and also helming volume two of Colorize's annual 'Colorscapes' compilation in October, he's been in unstoppable form.
Since the release of 'Progressions' we've seen a steady flow of exceptional remixes come in from some of the most impressive, in-demand names in the worlds of progressive, melodic and deep house - PROFF, Boxer, Barzek, Julian Gray, Sound Quelle, Deeparture, OCULA, Braxton and Tommy Baynen all brought distinct flavours and styles to their remixes, and Swiss producer AUST also wowed with striking production on his triumphant electronica approach on his remix of 'Night Owl', making this a collection to remember.
To celebrate we're bringing you one more remix from Dutch producer Estiva who has recently returned to Colorize in his own right; his remix of 'Risen' is hypnotic with its throbbing bass and fluid synths, landing on an ethereal middle ground between house and techno.
Artist: Matt Fax
Label: Colorize (Enhanced)
Released: 18th November 2020
---
Matt Fax feat. LEVV - Always You (Deeparture Remix)
Matt Fax feat. LEVV - Always You (Sound Quelle Remix)
Matt Fax - Light On (Boxer Remix)
Matt Fax feat. RBBTS - Set Your Sails (Braxton Remix)
Matt Fax feat. RBBTS - Set Your Sails (OCULA Remix)
Matt Fax - Fallen (PROFF Remix)
Matt Fax - Risen (Estiva Remix)
Matt Fax - Night Owl (AUST Remix)
Matt Fax & Ava Silver - The Wave (Barzek Remix)
Matt Fax & Ava Silver - The Wave (Julian Gray Remix)
Matt Fax & Richard Bedford - Greatest Thing (Tommy Baynen Remix)
Matt Fax feat. LEVV - Always You (Deeparture Extended Remix)
Matt Fax feat. LEVV - Always You (Sound Quelle Extended Remix)
Matt Fax - Light On (Boxer Extended Remix)
Matt Fax feat. RBBTS - Set Your Sails (Braxton Extended Remix)
Matt Fax feat. RBBTS - Set Your Sails (OCULA Extended Remix)
Matt Fax - Fallen (PROFF Extended Remix)
Matt Fax - Risen (Estiva Extended Remix)
Matt Fax & Ava Silver - The Wave (Barzek Extended Remix)
Matt Fax & Ava Silver - The Wave (Julian Gray Extended Remix)
Matt Fax & Richard Bedford - Greatest Thing (Tommy Baynen Extended Remix)
---
---