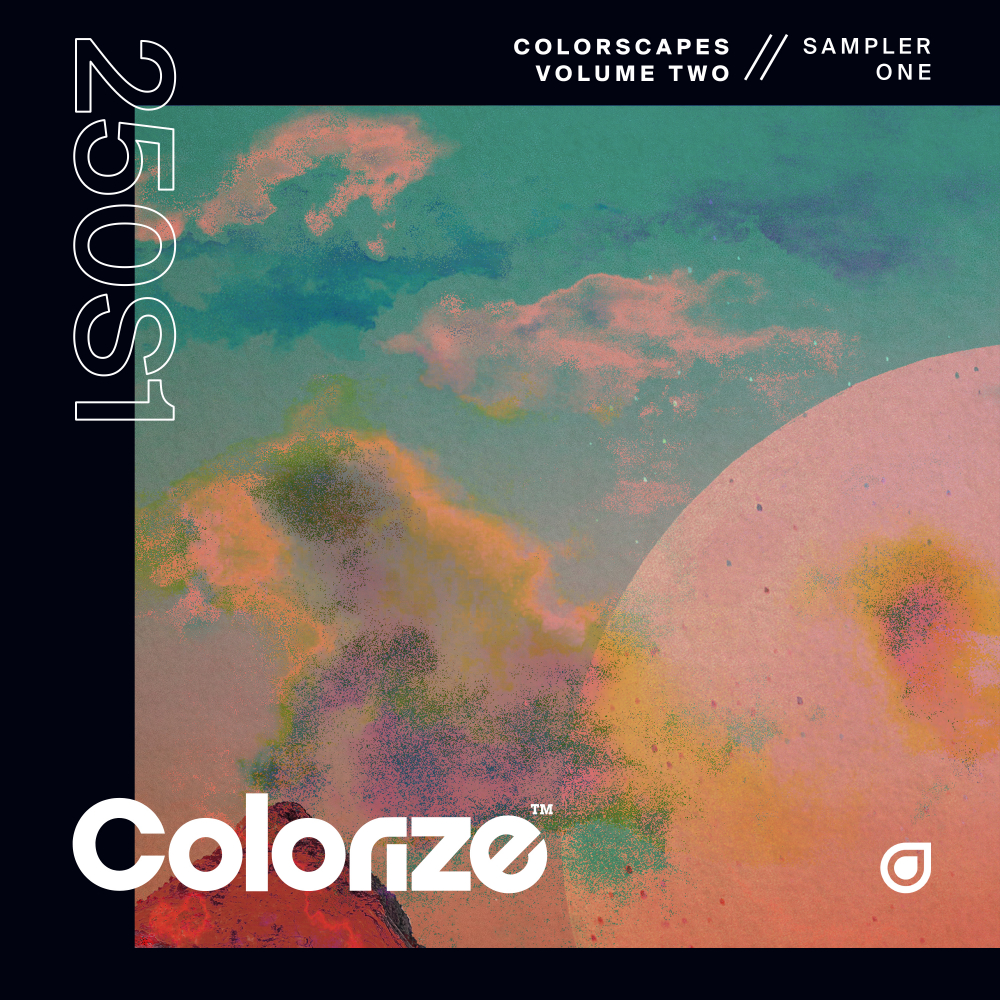 Colorscapes Volume Two - Sampler One
ENCOLOR250S1We
Stream/Download
The first sampler from Colorscapes Volume Two is here!
Colorize's annual compilation series 'Colorscapes' returned for Volume Two at the start of October and saw strong success, landing at #3 on the iTunes dance chart and generating quite the buzz. Now Colorize brings you the first sampler from the compilation, highlighting some of its most exciting tracks.
Opening the sampler is British DJ / Producer Boxer with 'Feels' - he's been a household name on Colorize for the past few years and this stellar new production with vocals from Kate Walsh showcases his enormous growth as an artist, with his distinctive mix of deep and progressive house on fine display.
Belarusian producer Heard Right graces the sampler with his slick collaboration 'Oceans' with OAI - airy bells and darting synths making it an exceptional delight from the two.
We also have debut releases on the label from a host of exciting artists - Australian DJ / Producer Tygris brings ethereal production 'Dark Sun' to the fore, we get the full vocal version of mesmerising track 'Division' from Alex Breitling, Che-Yung makes a splash with his sublime, finely-calibrated track 'Rainy Sleep' and Swedish producer Klur conjures up a transporting remix of Cabriolet Paris' 'Cloudwalker'.
Artist: Various Artists
Label: Colorize (Enhanced)
Released: 6th November 2020
---
Boxer feat. Kate Walsh - Feels (Original Mix)
Tygris - Dark Sun (Original Mix)
Heard Right & OAI - Oceans (Original Mix)
Alex Breitling - Division (Original Mix)
Che-Yung - Rainy Sleep (Original Mix)
Cabriolet Paris - Cloudwalker (Klur Remix)
Boxer feat. Kate Walsh - Feels (Extended Mix)
Tygris - Dark Sun (Extended Mix)
Heard Right & OAI - Oceans (Extended Mix)
Alex Breitling - Division (Extended Mix)
Che-Yung - Rainy Sleep (Extended Mix)
Cabriolet Paris - Cloudwalker (Klur Extended Remix)
---
---