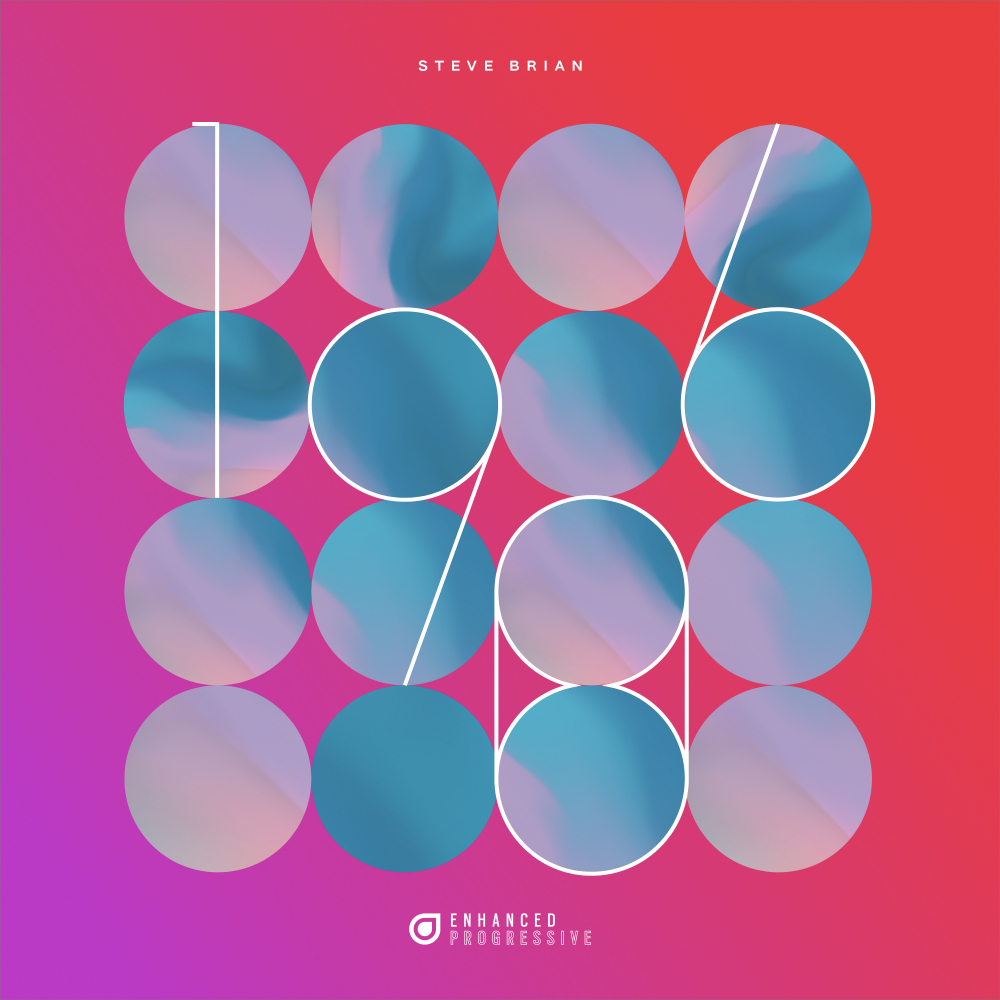 1986
Enprog415
Stream/Download
'1986' is the brilliant second album from Steve Brian, here on Enhanced Progressive.
Taking the dance music world by storm with his prolific output over the past ten years, Steve Brian has become a household name in Germany and beyond, gaining himself a global following with his pristine brand of progressive trance. His sophomore effort '1986' sees the German DJ / Producer brimming with confidence and expanding his sound, exploring new genres and bringing in a host of talented collaborators to create a truly exciting project.
'1986' comes after the success of his debut album 'Wanderlust'. Released in 2018, his first album amassed over 35 million streams and featured collaborations with trance legends Kyau & Albert and Canadian progressive house maestro Dezza. He guest-mixed on Armin van Buuren's 'A State Of Trance' and Above & Beyond's 'Group Therapy' in support, with the album's seventeen tracks lighting a fire in the dance music community. He then followed up 'Wanderlust' with an exquisite EP, 'Asteroid Factory', in 2019.
Emerging from what has been a universally rocky 2020, '1986' is a blissful project that will take you on an ebullient, emotionally-rich journey. Steve Brian's upbeat approach is invigorating and impossible to contain; '1986' is an album to get lost in with its sparkling melodies and exhilarating atmosphere. Most prominently featured across the album is the classic uplifting Steve Brian progressive trance sound, found on tracks like 'Holding On' with Nova Sky, 'Damage Each Other' with Danni Baylor and 'Somebody' with Eric Lumiere, which see Steve Brian at his very best. He explores a variety of new influences across the album as well: 'Lake Street' takes cues from French house funk and is one of the album's highlights, 'Berlin Blue' features a laid-back 90's house groove, and eponymous track '1986' takes influence from 80's synthwave. The mix of sounds are perfectly peppered across a record that is cohesive in its execution, one that shines a light on Steve Brian as one of dance music's most prized possessions.
A few words from Steve:
'My new album '1986' reflects my personal growth as a musician and person throughout my life so far. It is a story of experience and how the decisions I've made have brought me to where I am.'
Artist: Steve Brian
Label: Enhanced Progressive
Released: 13th November 2020
---
Steve Brian - 1986 (Original Mix)
Steve Brian feat. Nova Sky - Holding On (Original Mix)
Steve Brian & Danni Baylor - Damage Each Other (Original Mix)
Steve Brian & Matt Fax - Another Youth (Steve Brian Mix)
Steve Brian & RENÉE - Sweet Little Lies (Original Mix)
Steve Brian & Eric Lumiere - Somebody (Original Mix)
Steve Brian - August Nights (Original Mix)
Steve Brian - Lake Street (Original Mix)
Steve Brian & Nathan Rux & Rachael Nemiroff - To Get To You (Original Mix)
Steve Brian - The 90's (Original Mix)
Steve Brian feat. Michael Jo - Hold You Down (Original Mix)
Steve Brian & Brandon Mignacca - Nepal (Original Mix)
Steve Brian - Berlin Blue (Original Mix)
Steve Brian & Trove - Lie To Yourself (Original Mix)
Steve Brian feat. Christian Carcamo - Us (Chill Mix)
---
---