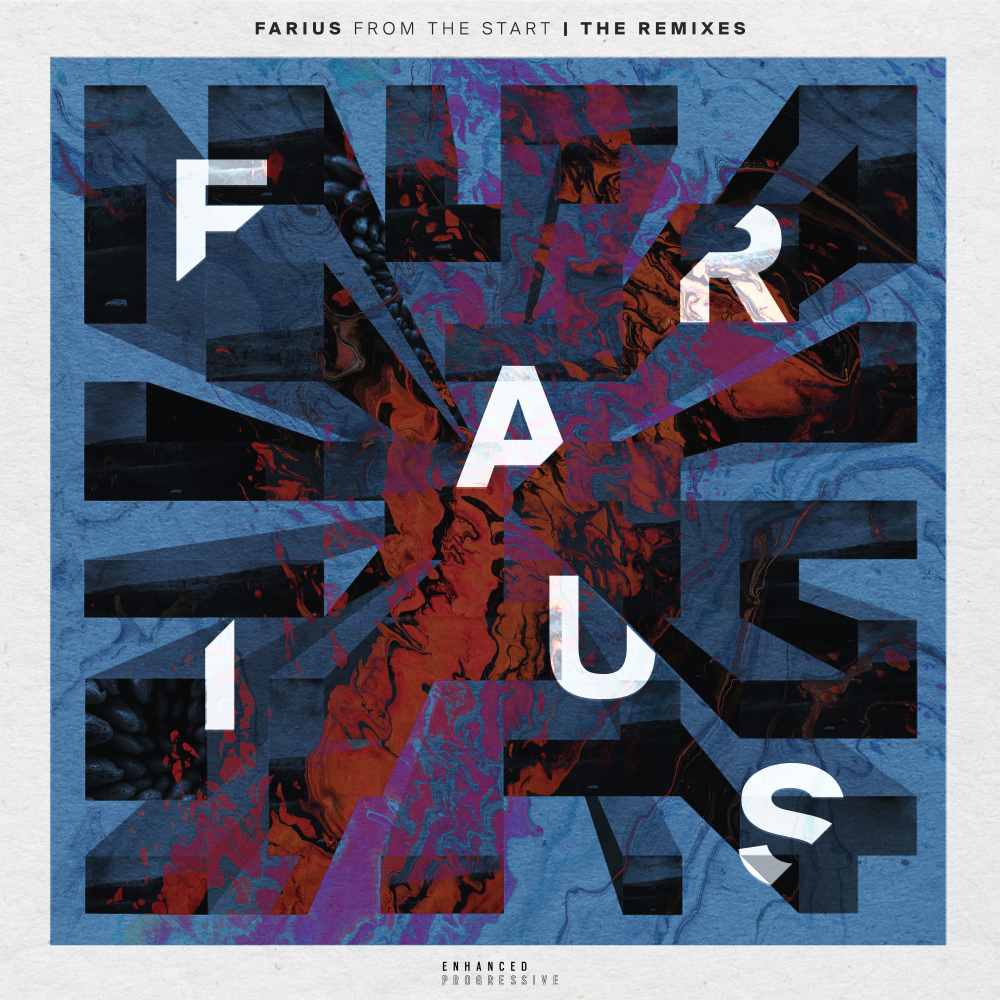 From The Start - The Remixes
Enprog398RWe
Stream/Download
This is the 'From The Start' Remixes album, here on Enhanced Progressive!
UK DJ / Producer Farius brought out his debut album in May this year and it set the progressive trance world on fire, with his polished approach cementing him as the UK's most exciting trance artist. Coming in at fifteen tracks, 'From The Start' was a stellar first outing that saw Farius push the boundaries of the genre, finding a sweet spot between uplifting and hard-hitting.
Now Enhanced Progressive brings you 'From The Start - The Remixes' - eleven tantalising remixes of some of the album's highlight cuts. Opening with a pumping club mix of ambient album opener 'Initio' from Farius himself, we then dive into remixes from Boxer & Amy Wiles of 'Forever' and Sysdemes of 'Miami Love', who showcase opposite ends of the progressive house spectrum. We go on to feature a dubstep-influenced take on 'Stars' from HGHLND and Luke Anders, and some of the most exciting names in progressive trance put their mark on Farius' originals, including remixes from Myon, Sunny Lax and Andy Duguid, as well as newer acts like Zack Evans, Hausman, Joel Freck and Kanallia.
Artist: Farius
Label: Enhanced Progressive
Released: 21st October 2020
---
Farius - Initio (Farius Club Mix)
Farius - Forever (Boxer & Amy Wiles Remix)
Farius - Miami Love (Sysdemes Remix)
Farius feat. Clara Sofie - Cloud 9 (Andy Duguid Remix)
Farius - Weak Heart (Joel Freck Remix)
Farius feat. London Thor - Stars (HGHLND & Luke Anders Remix)
Farius feat. Kyle Reynolds - Way Back When (Sunny Lax Remix)
Farius - Forever (Myon Summer Of Love Mix)
Farius feat. London Thor - Home Again (Zack Evans Remix)
Farius & Rolo Green - Neon Landing (Hausman Remix)
Farius feat. London Thor - Stars (Kanallia Remix)
Farius - Initio (Farius Extended Club Mix)
Farius - Forever (Boxer & Amy Wiles Extended Remix)
Farius - Miami Love (Sysdemes Extended Remix)
Farius feat. Clara Sofie - Cloud 9 (Andy Duguid Extended Remix)
Farius - Weak Heart (Joel Freck Extended Remix)
Farius feat. London Thor - Stars (HGHLND & Luke Anders Extended Remix)
Farius feat. Kyle Reynolds - Way Back When (Sunny Lax Extended Remix)
Farius - Forever (Myon Summer Of Love Extended Mix)
Farius feat. London Thor - Home Again (Zack Evans Extended Remix)
Farius & Rolo Green - Neon Landing (Hausman Extended Remix)
Farius feat. London Thor - Stars (Kanallia Extended Remix)
---
---