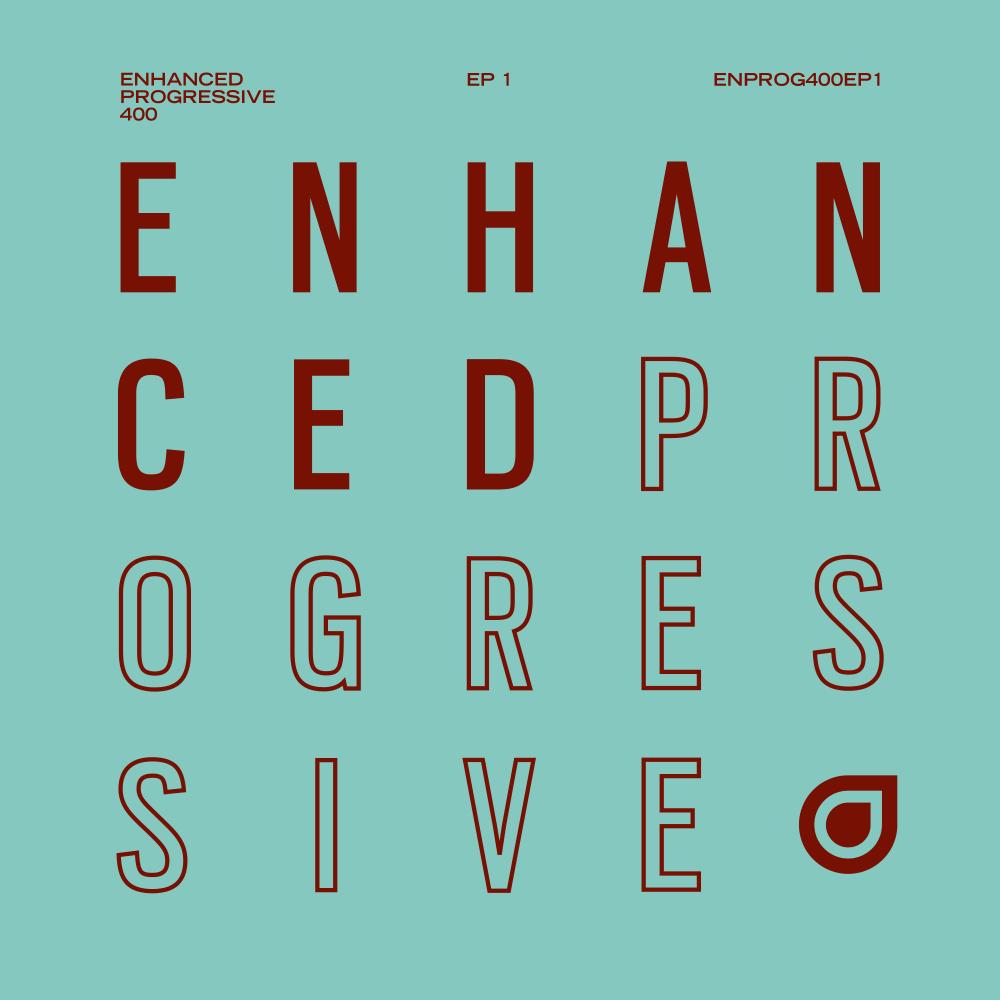 Enhanced Progressive 400 EP 1
Enprog400EP1We
Stream/Download
The first EP from Enhanced Progressive 400 is here!
Hot on the heels of the release of Enhanced Progressive 400, which saw label main act Farius put together a smooth DJ mix of remixes of classic label tracks from current label artists to celebrate 400 releases on Enhanced Progressive since 2005, we bring you the original and extended versions of these remixes in all their glory.
EP 1 kicks off with Farius' remix of Nic Toms' 'Velvet', a stunning, euphoric production from the British DJ / Producer who is riding high off the success of his debut album 'From The Start' released in May this year.
Building on his recently-released remix of Above & Beyond's classic single 'Home', Colorize mainstay Boxer follows with a spicy remix of American talent Audien's 'Keep This Memory', with the original being one of his first releases in the world of trance before going on to become dance music heavyweight.
Polish duo Sodality put their spin on Karanda's 'Agony' in emphatic fashion as well, remixing the British duo who were one of Enhanced Progressive's first main acts and are still releasing dynamic singles on the label to this day like recent productions 'Kindred' and 'Beyond'.
Closing the EP is American DJ / Producer Nikhil Prakash with his first release on the label, remixing 'The Strip' by Dutch maestro Juventa, also an Enhanced Progressive alumni who has gone on to achieve global success.
We're delighted to bring you these remixes and stay tuned for a further four from Enhanced Progressive 400!
Artist: Various Artists
Label: Enhanced Progressive
Released: 31st July 2020
---
Nic Toms - Velvet (Farius Remix)
Audien - Keep This Memory (Boxer Remix)
Karanda feat. Laura Shea - Agony (Sodality Remix)
Juventa - The Strip (Nikhil Prakash Remix)
Nic Toms - Velvet (Farius Extended Remix)
Audien - Keep This Memory (Boxer Extended Remix)
Karanda feat. Laura Shea - Agony (Sodality Extended Remix)
Juventa - The Strip (Nikhil Prakash Extended Remix)
---
---