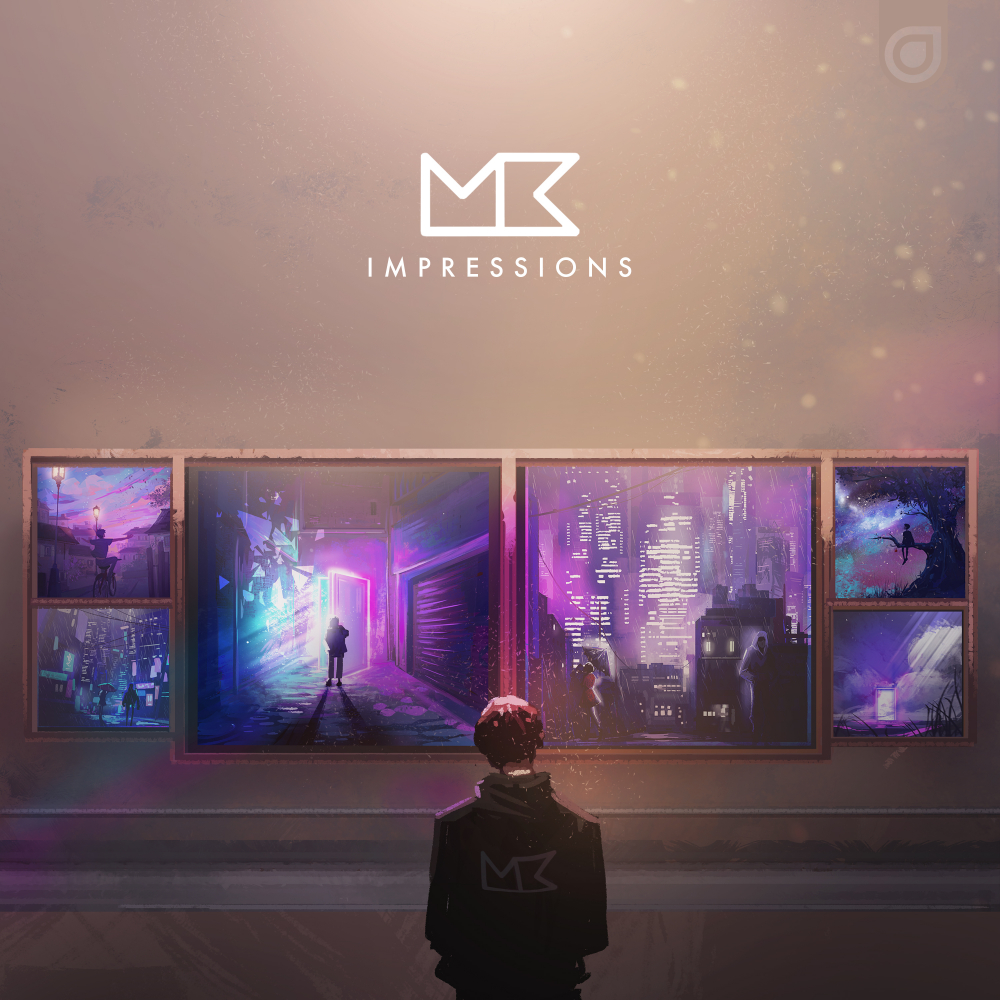 Impressions
Enhanced465We
Stream/Download
'Impressions' is the stellar debut album from American producer Man Cub, out on the 10th of July on Enhanced Recordings.
Originating from Albuquerque, New Mexico, Man Cub aka Alec Berve is a multi-faceted music producer who has cultivated his own signature brand of emotive dance / future bass through a host of impressive singles since 2018. Using delicate guitar riffs, punchy percussion, wall-of-sound synths, electrifying vocal chops and enlisting a range of talented collaborators, the past two years saw Man Cub further hone and perfect his sound, releasing powerful singles like 'Breathe Again' and 'Sure Thing', remixing the likes of Gryffin and also seeing support from YouTube tastemakers like Trap Nation and MrSuicideSheep. Carving out a lane of his own in the world of future bass, Man Cub's strengths lie in his emotionally-rich, music-focused approach, letting his stellar production bring his precision-crafted songs to life in an organic and engaging way.
Leading up to 'Impressions' Man Cub has unveiled some of his most exciting work yet, with singles like 'Wrong To Let You Go' and 'Good Enough' both demonstrating an artist who is truly coming into his own. Transitioning from softly impassioned, guitar-lead verses into dynamic, hard-hitting choruses, Man Cub's songs on 'Impressions' are a thrilling ride and an invigorating exploration of the emotional power of energetic dance music.
His choice of collaborators on 'Impressions' is one of its most exciting aspects, bringing in the voices of SVRCINA, JEN, April Bender, HALIENE and Gabi DiPace in wonderful fashion. SVRCINA's appearances on three tracks, 'Transformation', 'Sure Thing' and 'In A Dream' are standout, with the two proving to be a transporting combo, while HALIENE's vocals on 'Breathe In The Moment' are supremely euphoric. Man Cub also teams up with heavyweights Tritonal for the electrifying 'Worth It All', American producer APEK twice on 'Wrong To Let You Go' and 'Breathe In The Moment', and on 'Power' with UK producer Kapera he explores a more club-ready dance sound. The album takes a breather with the sublime orchestral stylings of 'The Pine' which is built up around a bubbling synth motif, and Man Cub flexes his production prowess on instrumental tracks like 'East Of Eden' and album opener 'Lion King Cub'. Coming it at thirteen tracks, 'Impressions' is succinct, grandiose and entertaining - a shining example of fresh dance music in 2020.
From Man Cub:
'This album was an exploration of what I could do musically by embracing my influences rather than fighting them, and trying to develop myself as an artist in the process. Many of these songs are genuinely very personal, so it's also a small snapshot into this time of my life. Hopefully my music resonates with some people out there.'
Artist: Man Cub
Label: Enhanced Recordings
Released: 10th July 2020
---
Man Cub - Lion King Cub (Original Mix)
Man Cub & APEK with April Bender - Wrong To Let You Go (Original Mix)
Man Cub with JEN - Better Now (Original Mix)
Man Cub & SVRCINA - Transformation (Original Mix)
Man Cub feat. JEN - Good Enough (Original Mix)
Man Cub & Kapera - Power (Original Mix)
Man Cub - The Pine (Original Mix)
Man Cub & SVRCINA - Sure Thing (Original Mix)
Man Cub with Gabi DiPace - What Am I To Do (Original Mix)
Tritonal & Man Cub - Worth It All (Original Mix)
Man Cub - East Of Eden (Original Mix)
APEK x HALIENE x Man Cub - Breathe In The Moment (Original Mix)
Man Cub feat. SVRCINA - In A Dream (Original Mix)
---
---