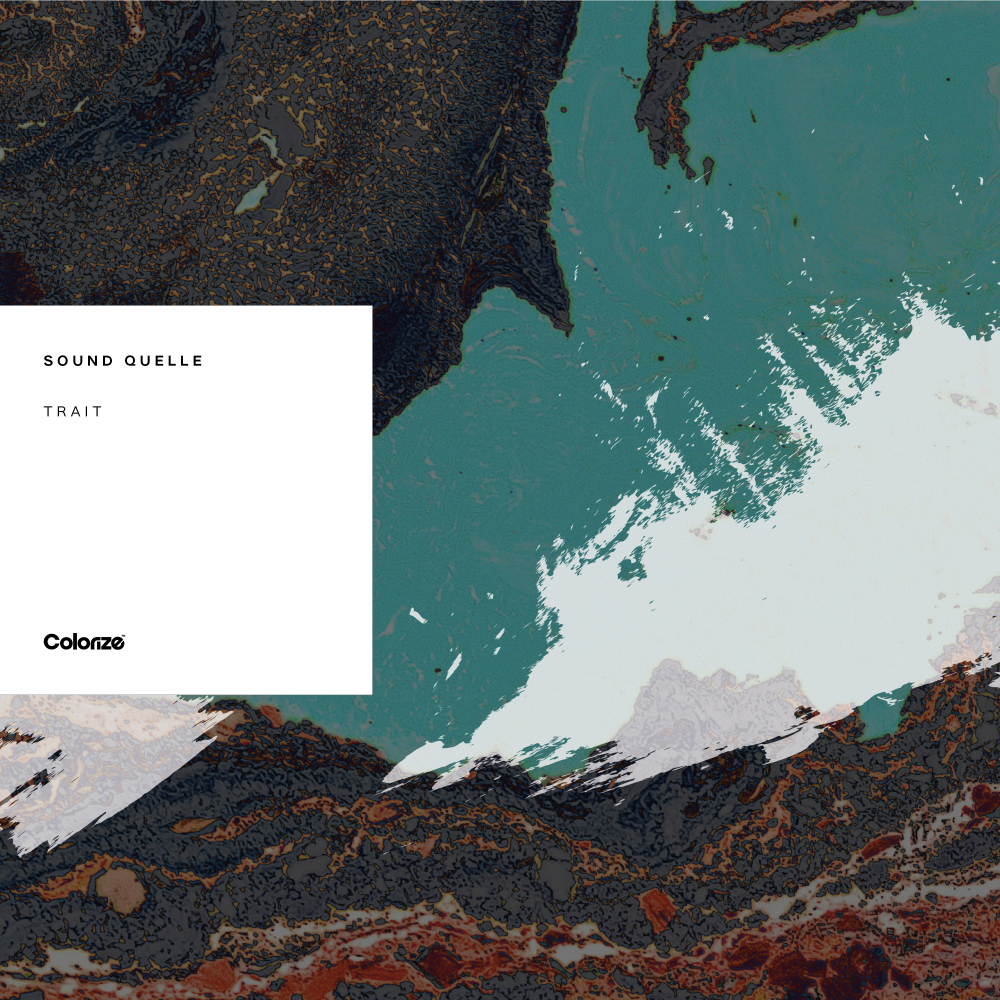 Trait
ENCOLOR238We
Stream/Download
Colorize presents 'Trait', the fantastic new album from Sound Quelle!
Over the past few years Russian producer Sound Quelle aka Valery Lebedev has established himself as a leading artist in the deep and melodic house world. Thanks to a prolific work-rate and assured confidence, he has developed a singular sound that has captured the ears of dance music fans the world over, seeing millions of streams and features on prominent playlists like Deep House Relax and Chill Tracks. He has seen support on his productions from renowned DJs and producers including Diplo, Nora En Pure and Above & Beyond, with album single 'Hung' currently on rotation on Sirius XM Chill. He has also toured the world, with dates in London as part of Colorize's 'Colorscapes' live show and Amsterdam, performing at ASOT 950. His hard work and relentless approach now culminates in this ambitious project.
A defining album for Sound Quelle, 'Trait' embodies him as a person and as a musician. A sprawling exploration of the depths of deep and melodic house music, this bold, fifteen-track album is a truly gripping listen. The melodic current that runs through his production is standout, whether it's delicately arpeggiated background synths on tracks like 'My Heart', or flashy synth-focused tracks like 'Virol' and 'Znan', Sound Quelle's melodic focus makes this a remarkable listen. Mixed with his driving, polished percussion that gives each track powerful momentum and creates exciting textures like the breaks-influenced 'Chernobo', 'Trait' demonstrates an artist who has focused his sound and stands in a lane of his own.
Sound Quelle also enlists a range of exciting collaborators on 'Trait' who bring unique flavours to their tracks; Brandon Mignacca's energetic delivery on 'I Want To Know' and 'Let Go Let Live' is perfectly complemented by the more soft approaches of Diana Miro on 'Summer Rain' and Run Rivers on 'Rise'. Gunnva's airy vocal on 'My Heart' provides a perfect angelic texture to the album's opening track, and Alex Holmes' vocal collage of harmonies on final album single 'Erupt' is a highlight moment. Sound Quelle also recruits producers Referna and Reskide for three of the album's tracks; serene album closer 'Radioman' with Reskide features creative use of live drums and Russian voice-overs to conclude the album.
Colorize is delighted to be able to unveil this outstanding album from one of the label's most exciting artists - this is 'Trait' from Sound Quelle.
Artist: Sound Quelle
Label: Colorize (Enhanced)
Released: 19th June 2020
---
Sound Quelle & Gunnva - My Heart (Original Mix)
Sound Quelle & Diana Miro - Summer Rain (Original Mix)
Sound Quelle - Ah Up (Original Mix)
Sound Quelle - Hung (Original Mix)
Sound Quelle & Referna feat. Run Rivers - Rise (Original Mix)
Sound Quelle & Brandon Mignacca - I Want To Know (Original Mix)
Sound Quelle - Virol (Original Mix)
Sound Quelle - Znan (Original Mix)
Sound Quelle & Brandon Mignacca - Let Go Let Live (Original Mix)
Sound Quelle - Chernobo (Original Mix)
Sound Quelle & Alex Holmes - Erupt (Original Mix)
Sound Quelle & Reskide - Krasa Rosa (Original Mix)
Sound Quelle - Asanchi (Original Mix)
Sound Quelle - Birffa (Original Mix)
Sound Quelle & Reskide - Radioman (Original Mix)
---
---