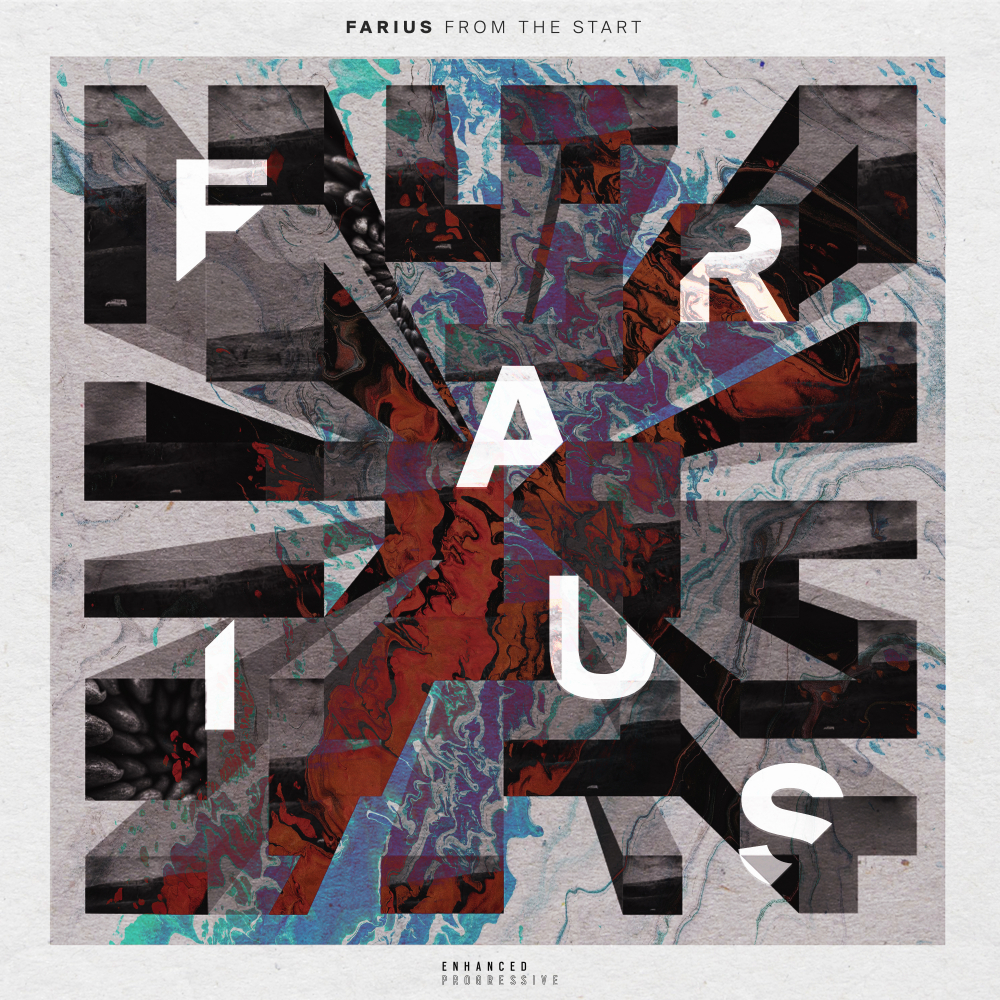 From The Start
Enprog398We
Stream/Download
Enhanced Progressive is delighted to present 'From The Start', the debut album from Farius!
Adam Turner AKA Farius is one of the UK's hottest progressive trance DJ / Producer exports from the past few years. Born and raised in London where he was classically trained before learning the ropes as a resident DJ at renowned nightclub Heaven, Farius linked up with Enhanced in 2019 and has gone on to become one of the label's A&R's and a lead artist on label imprint Enhanced Progressive. His refined, punchy and progressive sound has found a global audience and seen support from trance giants including Armin van Buuren, Above & Beyond and Cosmic Gate.
On 'From The Start' Farius creates a rapturous celebration of progressive trance, with his singular, focused approach resulting in a captivating fifteen tracks. His intricately-produced anthems feel effortless in their creation, ranging from euphoric and emotive to hard-hitting and bombastic, and with a strong emphasis on melody throughout. The album demonstrates his growth as an artist, culminating in a cohesive project with a distinct identity.
Farius invites outside influence on the album as well, pushing the boundaries of progressive music through incorporating elements of synthwave on the emotional 'Way Back When' and finding a luscious sweet spot between trance and techno with the thunderous 'Kechno'. He enlists a range of exciting collaborators who imbue the album with varied textures including vocalist Clara Sofie who brings a classic trance vibe to 'Cloud 9' and London Thor who appears twice on the album, delivering a particularly rousing performance on blissful album closer 'Stars'.
From Farius: 'This album is exactly as the title describes; a culmination of the journey I've been on thus far since I sent my first demo to Enhanced Music so many years ago. I won't pretend and say it embodies my 'life's work', but it's a collection of tracks that hopefully show the journey I've been on since I started producing and where I'm at right now musically. I wanted to produce a versatile album exploring some different styles and sounds, but at the heart one things prevails: melody. A couple of thank yous: Will, Olly and the rest of the Enhanced team who worked so hard on this with me, James Hurr and Max Sanna for passing on so much knowledge, Jamie Kemp for his dedication to developing my sound, and lastly my parents for giving me the opportunity to pursue doing something I love every single day.'
The future of progressive dance music in the UK is here on Enhanced Progressive - 'From The Start' by Farius is out now!
Artist: Farius
Label: Enhanced Progressive
Released: 29th May 2020
---
Farius - Initio (Original Mix)
Farius - Miami Love (Original Mix)
Farius - Forever (Original Mix)
Farius - Weak Heart (Original Mix)
Farius & Rolo Green - Neon Landing (Original Mix)
Farius - Steadfast (Original Mix)
Farius - Kechno (Original Mix)
Farius feat. London Thor - Home Again (Original Mix)
Farius - Free Now (Original Mix)
Farius feat. Kyle Reynolds - Way Back When (Original Mix)
Farius feat. Clara Sofie - Cloud 9 (Original Mix)
Farius & Sodality - Suligen (Original Mix)
Farius - Always Returning To Him (Original Mix)
Farius - Trancist (Original Mix)
Farius feat. London Thor - Stars (Original Mix)
---
---