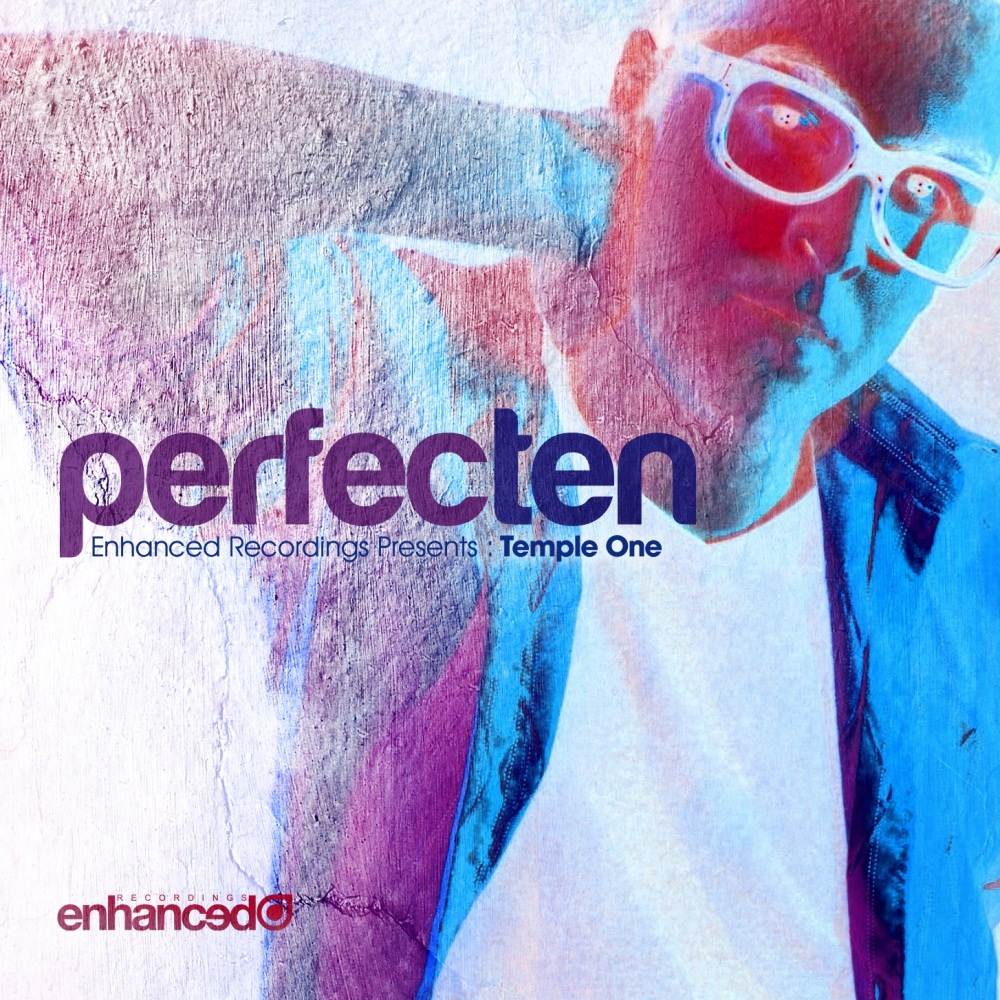 Perfect Ten
Encolv021
Stream/Download
'Perfect Ten' celebrates the best originals and remixes from our artists, with a compilation of the ten favourite tracks selected by you, mixed by the artist. In addition to this, the artist reworks one of the productions exclusively for this release!
Joe Garrett, aka 'Temple One' was one of Enhanced Recordings' earliest artist discoveries, and has been responsible for some monumental tracks in recent years. Having moulded his music career with Enhanced, we celebrate with ten of the very best Temple One productions on one album.
Joe Garrett's distinct brand of spine tingling trance packed with uplifting melodies have continuously drawn consistent support from the the world's biggest DJ's, winning him A-List plaudits including Armin van Buuren, Above & Beyond and Ferry Corsten.
Featuring on the album, as chosen by you, is 'World Beyond', 'Love the Fear', 'Autumn Leaves', & 'November lovely', 'Sarah Night', 'Feel For You' & 'Aurora' to name a few. In addition to this Temple One has picked one of your favourite tracks, the incredible remix of 'Offshore' by Tim Preijers & Boom for a 2012 remix that will not disappoint!
Artist: Temple One
Label: Enhanced Music
Released: 19th June 2012
---
Temple One - Feel For You (Original Mix)
Will Holland feat. Line Froyset - Things That Happen (Temple One Remix)
Temple One - Sahara Nights (Original Mix)
Temple One feat. Neev Kennedy - Love The Fear (Original Mix)
Estiva & Temple One - November Lovely (Temple One Mix)
Temple One feat. Hannah Ray - Autumn Leaves (Club Mix)
Temple One - World Beyond (Original)
Tim Preijers pres. Sense Of Shiver feat. Boom - Offshore (Temple One's Ocean View Remix)
Temple One - Aurora (Original Mix)
Temple One - Walk The Line (Original Mix)
Tim Preijers pres. Sense Of Shiver feat. Boom - Offshore (Temple One 'Perfect Ten' Remix)
Temple One - Pefect Ten (Continuous DJ Mix)
---
---