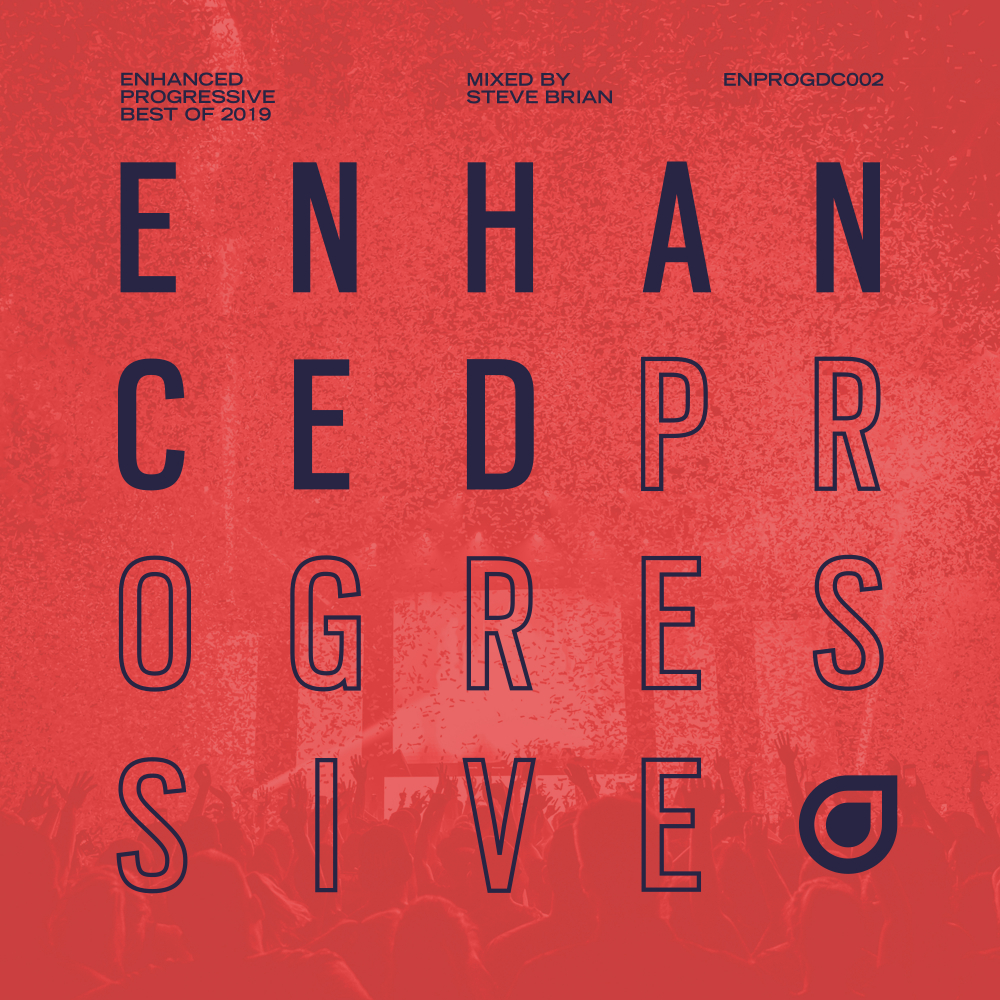 Enhanced Progressive Best of 2019, mixed by Steve Brian
EnprogDC002
Stream/Download
The decade comes to an end and who better to wrap things up on Enhanced Progressive than label frontman Steve Brian!
Having concluded 2019 with his fantastic 'Asteroid Factory' EP at the start of December, Steve now brings you a terrifically engaging and immersive mix featuring his Enhanced Progressive highlights from the past year - this is Enhanced Progressive Best of 2019, mixed by Steve Brian!
Featuring a host of the label's heavyweights including tracks from Steve Brian himself, Emme, Noise Zoo, Quizzow, Leo Lauretti, Marcus Santoro, Johan Vilborg and SCHALA, as well releases from label newcomers like Farius, Kolonie, Kristian Nairn, Rolo Green and LEVV, this compilation is your one-stop-shop for the best Progressive Trance from 2019!
Artist: Steve Brian
Label: Enhanced Progressive
Released: 20th December 2019
---
Kristian Nairn - Evolve (Mixed)
Steve Brian feat. Christian Carcamo - Us (Mixed)
Emme - Son Of Odin (Mixed)
Leo Lauretti & NOAR feat. Brandon Mignacca - Gravity (Mixed)
Farius - Miami Love (Mixed)
Rolo Green - Move On (Mixed)
Noise Zoo & Sendr - Hurt Like Love (Mixed)
SCHALA - Threnody (Mixed)
Steve Brian - Roadtrip (Mixed)
Quizzow - Twisted Vision (Mixed)
Marcus Santoro - Give It All (Mixed)
Farius - Be Somebody (Mixed)
Milad E & Andy Kumanov - Playa Pilar (Mixed)
Paul Arcane & Sendr - Heart (Mixed)
Steve Brian & Emme - Manila (Mixed)
East & Atlas - Whispers (Mixed)
Kolonie - Polaroid (Mixed)
LEVV - Vanilla Sky (Club Mix Mixed)
Steve Brian & Patrik Humann - Jupiter Boulevard (Mixed)
Johan Vilborg & Chris James - Focus (Mixed)
Kolonie - Bridging The Gap (Mixed)
---
---