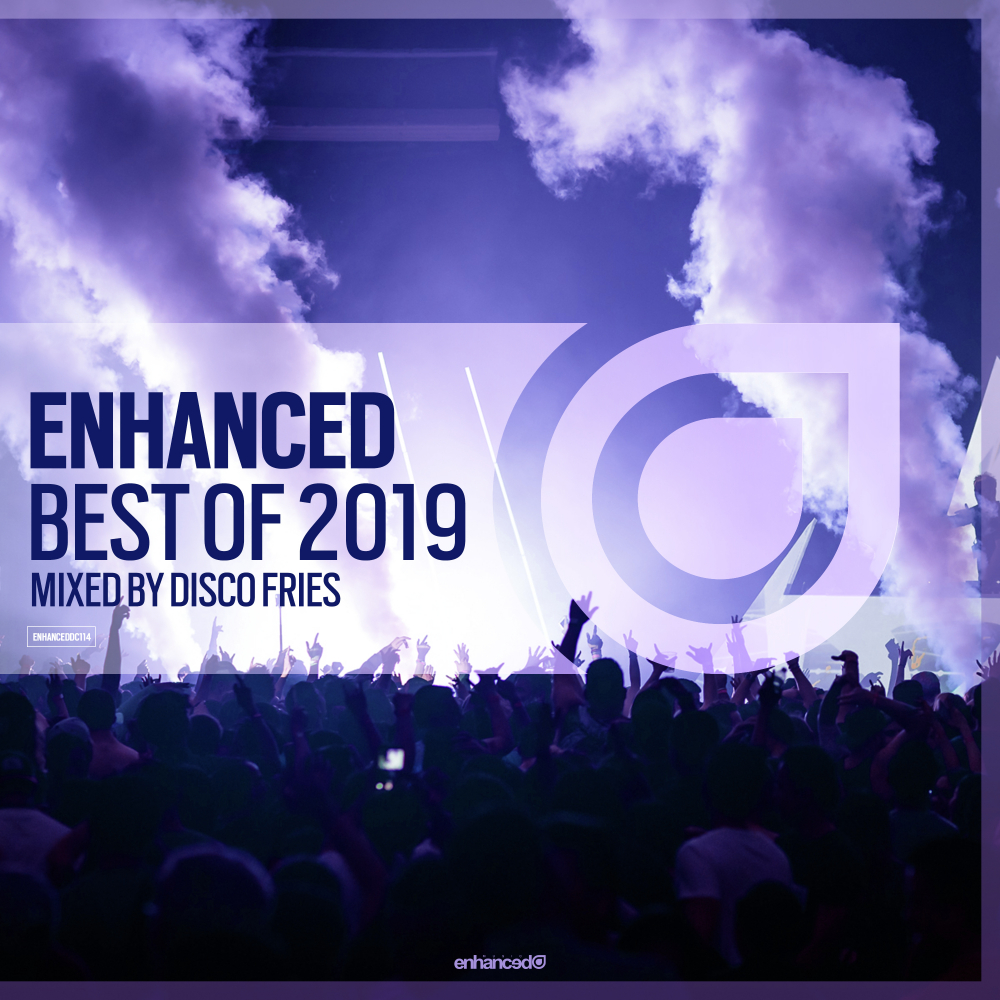 Enhanced Best Of 2019, mixed by Disco Fries
EnhancedDC114
Stream/Download
2019 draws to a close and Disco Fries round up the standout, smash hits that have been brought to you by Enhanced this year! Featuring the best and brightest in Dance and Progressive from this year across Enhanced Recordings, Colorize, Enhanced Progressive and Kwalete Anthems, we are delighted to present 'Enhanced Best Of 2019, mixed by Disco Fries'.
Compiled by New York duo Disco Fries, this unmissable compilation features the duo's unforgettable singles from 2019 including 'Moving Mountains', 'Forever' and 'Beat Of Your Heart', and also goes on to highlight 23 further releases that have dominated the Dance music landscape this year.
From Enhanced Recordings Disco Fries bring you Zookëper's dynamic House anthem 'Watch Me', the Stash Konig remix of GATTÜSO & Disco Killerz's Dance Pop hit 'Million Things', the GATTÜSO remix of their own remarkable single 'Moving Mountains', and Tritonal's first single following their stellar 'U & Me' album from earlier in the year, 'Never Be The Same'.
Also featuring tracks from sub-labels Enhanced Progressive and Colorize like Steve Brian's outstanding new single 'Us', Matt Fax's incredibly popular 'To The Ground', Dezza's Summer belter 'Honey' and PRAANA's luscious singles 'Kaleidoscope' and 'Mirrors', as well as originals and remixes from the likes of Mahalo, Madison Mars, VINNE, VIVID, DLMT, APEK and Man Cub, this compilation is a must-listen for Dance music fans the world over!
Artist: Disco Fries
Label: Enhanced Music
Released: 20th December 2019
---
Disco Fries feat. Maline - Forever (VAVO Remix Mixed)
Dezza - Honey (Mixed)
Tritonal feat. Rachel Platten - Little Bit Of Love (GATTÜSO Remix Mixed)
Zookëper - Watch Me (Mixed)
Mahalo & Disco Killerz with Brandyn Burnette - Tongue Tied (Mixed)
Matt Fax - To The Ground (Mixed)
GATTÜSO & Disco Killerz - Million Things (Stash Konig Remix Mixed)
Madison Mars feat. Maggie Szabo - Home (Madison Mars VIP Mix Mixed)
Landis - Under Cover (Mixed)
Disco Fries feat. Ollie Green - Moving Mountains (GATTÜSO Remix Mixed)
Matt Fax & Dezza - Sweet Dream (Steve Brian Remix Mixed)
VINNE & Richard Judge - I Won't Let You Down (Mixed)
Steve Brian feat. Christian Carcamo - Us (Mixed)
Disco Fries & Mister AC feat. Rozee - Beat Of Your Heart (Mixed)
Tritonal & Kapera feat. Ryann - Easy (Mixed)
PRAANA x Dezza with LEVV - Mirrors (Mixed)
Tom Ferry & Lisa Ajax - Off My Mind (Mixed)
Zookëper with Cecilia Gault - Parallel Lines (Mixed)
VIVID feat. Emery Taylor - Ocean (Mixed)
DLMT feat. Kopa - Younger (GATTÜSO Remix Mixed)
Tritonal feat. Rosie Darling - Never Be The Same (Mixed)
Steve Brian & Emme - Manila (Mixed)
PRAANA x Matt Fax with HALIENE - Kaleidoscope (Mixed)
Tritonal feat. Maia Wright - When I'm With U (Mixed)
Rompasso - Body Talk (Mixed)
APEK x HALIENE x Man Cub - Breathe In The Moment (Mixed)
---
---