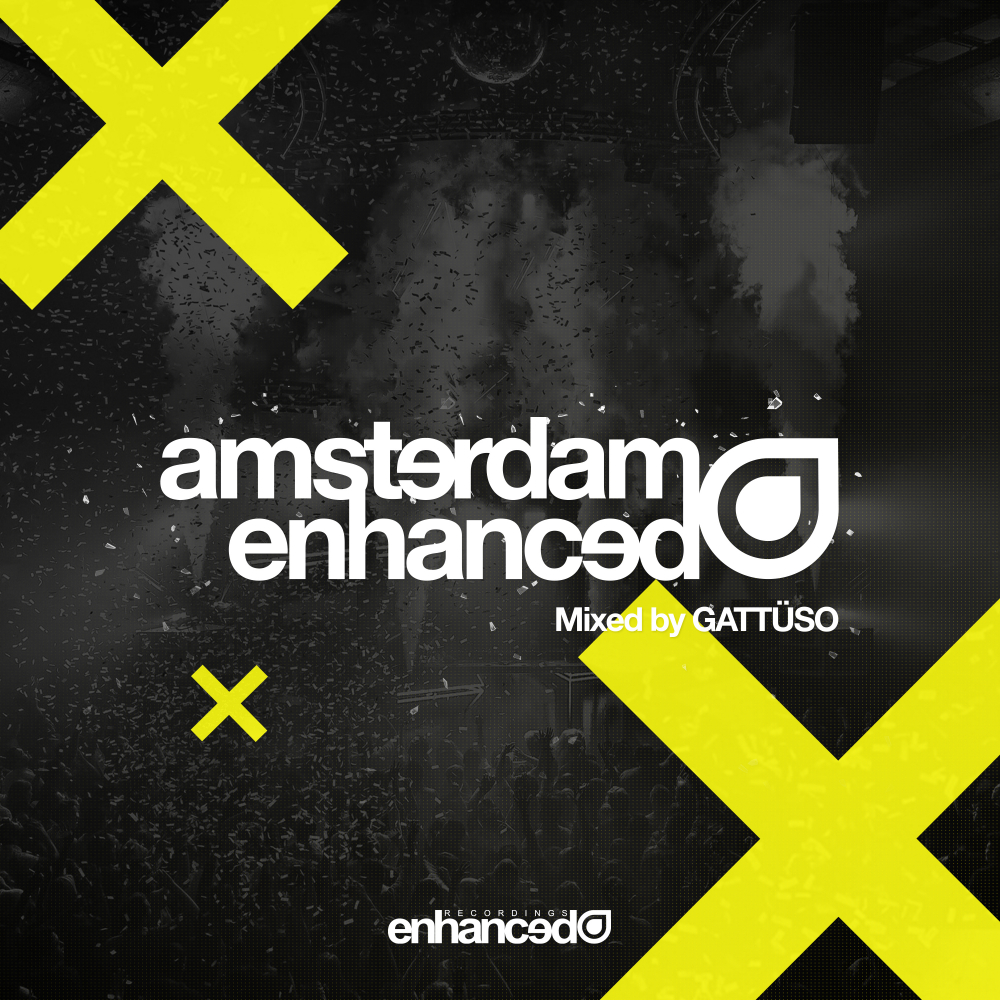 Amsterdam Enhanced 2019, mixed by GATTÜSO
EnhancedDC113
Stream/Download
GATTÜSO heads up the next yearly instalment of the famed Enhanced Amsterdam compilation, getting you properly geared up for the 2019 Amsterdam festivities with this terrific new collection of tracks.
With a wealth of stand-out releases on the label to pick from in the past year, GATTÜSO's 2019 selection draws on the talents of Tritonal, Zookëper, Disco Fries, Sj & Sugar Jesus and Tom Ferry, as well as originals and remixes from GATTÜSO himself and new label signings like Kapera, Hallman, DLMT, VINNE and Landis.
With the inclusion of tracks like 'Watch Me' from Zookêper, the Stash Konig remix of GATTÜSO & Disco Killerz' 'Million Things' and Tritonal's hit new single 'Never Be The Same', 'Amsterdam Enhanced 2019' pulls out all the stops for another unforgettable Amsterdam Dance Event celebration.
Artist: GATTÜSO
Label: Enhanced Recordings
Released: 18th October 2019
---
Sj & Sugar Jesus feat. GoldFord - Can't Be Happier (Mixed)
Going Deeper - Alfa (Mixed)
Landis - Under Cover (Mixed)
Tritonal feat. Maia Wright - When I'm With U (RetroVision Remix Mixed)
DLMT feat. Kopa - Younger (Mixed)
Tom Ferry & Lisa Ajax - Off My Mind (Mixed)
Zookëper with Cecilia Gault - Parallel Lines (Mixed)
VIVID feat. Emery Taylor - Ocean (Mixed)
Kapera & Maggie Szabo - Still Get Chills (Mixed)
GATTÜSO & Disco Killerz - Million Things (Stash Konig Remix Mixed)
Disco Fries feat. Maline - Forever (VAVO Remix Mixed)
Disco Fries feat. Ollie Green - Moving Mountains (GATTÜSO Remix Mixed)
Hallman - Got Me Like That (Mixed)
Zookëper - Watch Me (Mixed)
Dytone feat. Emelie Cyréus - The Lucky Ones (Mixed)
Tritonal feat. Rosie Darling - Never Be The Same (Mixed)
VINNE & Richard Judge - I Won't Let You Down (Mixed)
Tritonal feat. Rachel Platten - Little Bit Of Love (GATTÜSO Remix Mixed)
Muvy - Tonight (Mixed)
Brieuc & Gregor Potter feat. Maline - Dive (Mixed)
---
---