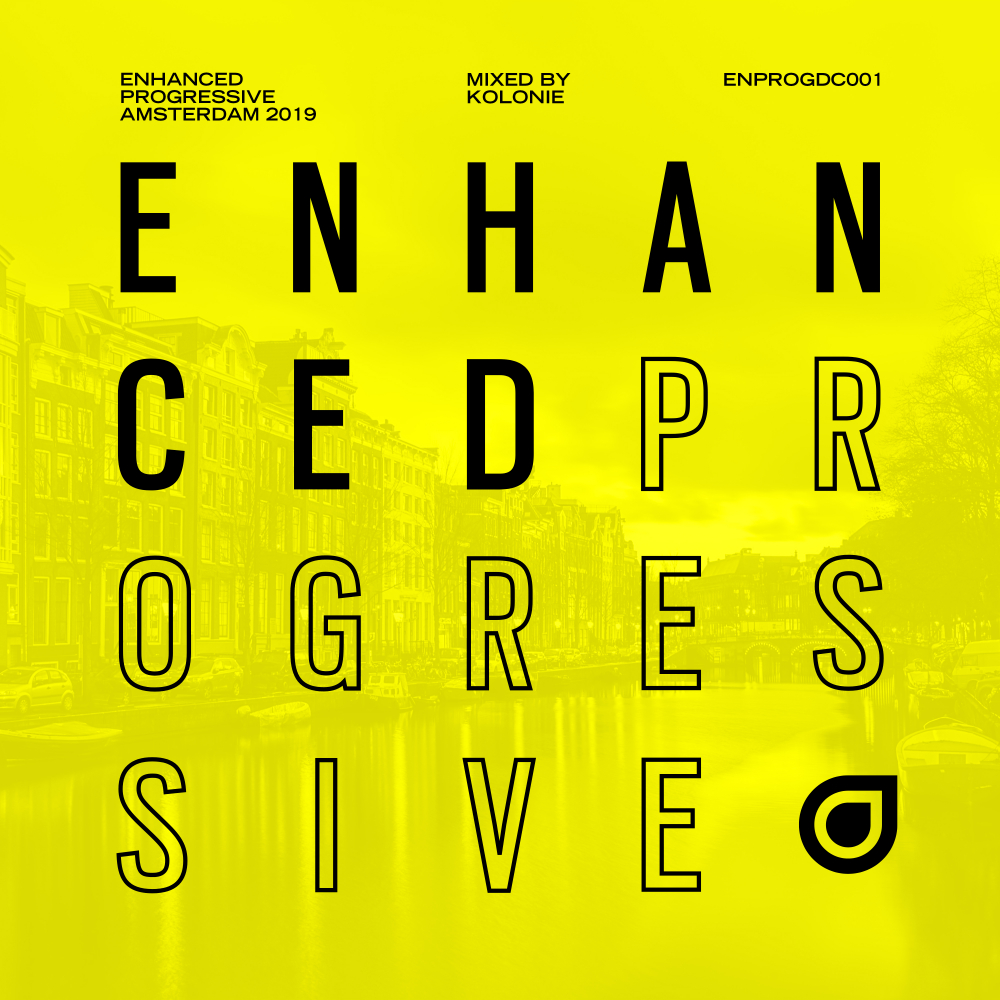 Enhanced Progressive Amsterdam 2019, mixed by Kolonie
EnprogDC001
Stream/Download
Enhanced Progressive's long-awaited yearly edition of its Amsterdam compilation finally arrives with fantastic new signing Kolonie's best picks of the year so far!
Kolonie have made their mark this year on Enhanced Progressive with outstanding originals and remixes, and they now bring you twenty of the best 2019 releases in the world of Progressive Trance, including their own tracks 'Hold Tight' and 'Polaroid', as well as tracks from label regulars Steve Brian, Johan Vilborg, Emme, Paul Arcane, LEVV and Quizzow, and new-to-the-label acts like Rolo Green and Farius.
Your one-stop-shop for your ADE celebrations is here from Kolonie with 'Enhanced Progressive Amsterdam 2019'!
Artist: Kolonie
Label: Enhanced Progressive
Released: 18th October 2019
---
Johan Vilborg & Chris James - Focus (Mixed)
Rolo Green - Move On (Mixed)
Kolonie feat. Al Morris - Hold Tight (Mixed)
Paul Arcane - Holy Guacamole (Mixed)
East & Atlas vs Chris Giuliano - All My Love (Mixed)
LEVV - Arrow (Club Mix Mixed)
Kolonie - Polaroid (Mixed)
Whiteout & Sendr - For You (Mixed)
Noise Zoo & Sendr - Hurt Like Love (Mixed)
Matt Fax - Ignition (Mixed)
Emme - Son Of Odin (Mixed)
Steve Brian & Emme - Manila (Mixed)
Quizzow - Twisted Vision (Mixed)
Steve Brian - Roadtrip (Mixed)
LEVV - Vanilla Sky (Club Mix Mixed)
Farius - Be Somebody (Mixed)
Paul Arcane & Sendr - Heart (Mixed)
Milad E & Andy Kumanov - Playa Pilar (Mixed)
Milad E & Scolario - Vikings (Mixed)
Axis - Mirai (Mixed)
---
---