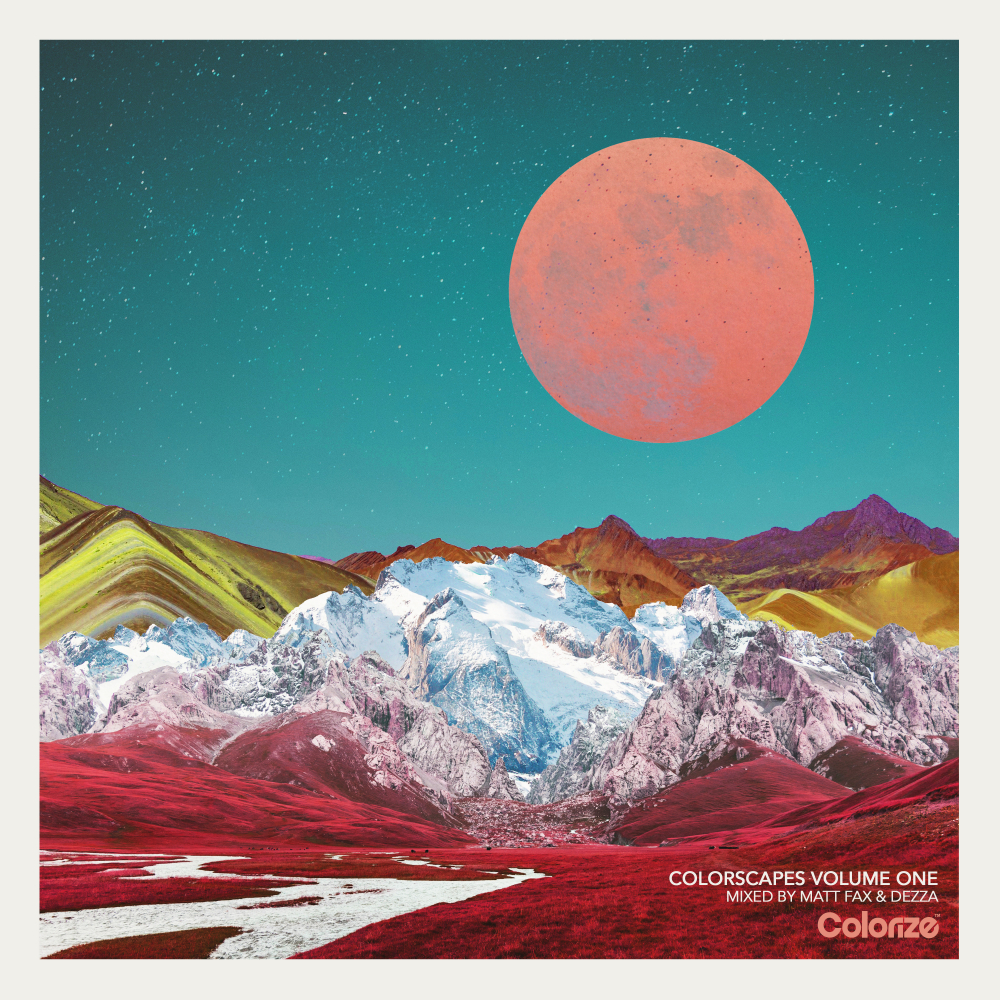 Colorscapes Volume One
ENCOLOR200We
Stream/Download
Celebrating 200 releases, Colorize is delighted to present Colorscapes Volume One.
The first in an annual series of exciting compilations, this is a landmark release for the label who recruits leading artists Matt Fax and Dezza for two thrilling mixes that feature 35 exclusive tracks showcasing the most exciting acts in Progressive, Deep and Melodic House.
On Colorscapes Volume One, Matt Fax and Dezza bring together established Colorize names like PRAANA, Andre Sobota, Anden, Sound Quelle, Boxer, Hexlogic and Milkwish with exciting label newcomers like Pete K, Murtagh, Rylan Taggart, farfetch'd, Andromedha and Tripswitch. Matt Fax brings two electrifying remixes to the compilation with 2005 techno sensation 'Rej' by German act Âme and British DJ/Producer D.O.D.'s 2018 house hit 'Glow' getting reworked in remarkable fashion. The mixes build and swell organically with both DJs flexing their talents effortlessly, creating two exhilarating mixes that will take you on a voyage into the deep and progressive.
With Matt Fax and Dezza reaching new heights as artists and becoming concrete names in the world of Progressive House, this compilation comes at an exciting time for Colorize. Since his first release on the label in 2013, Matt Fax has seen immense growth as a producer through releasing impressive, genre-expanding singles and his debut artist album Contrast in 2017, and as a DJ having played a run of shows from Europe to Asia in 2019 as well as the Progressive Stage at Electronic Family in the Netherlands. Canadian DJ/Producer Dezza has also had a whirlwind of a year, releasing his debut artist album Cosmos, a tour of Australia, ASOT900 and then playing at the Budlight Dreams festival in Toronto in June. The two artists also headlined a sold-out show at London's Oval Space in July for the first Colorize event.
Colorscapes Volume One will be supported by a launch party at London's renowned venue Egg on the 22nd of September which will see Matt Fax and Dezza headline with support from Amy Wiles, Boxer, Sound Quelle and Steve Brian pres. Cabriolet Paris. An official label event will also be held in October during Amsterdam Dance Event, followed by a North American co-headline tour from Matt Fax and Dezza that will feature other prominent Colorize artists.
Artist: Matt Fax & Dezza
Label: Colorize (Enhanced)
Released: 20th September 2019
---
---
---