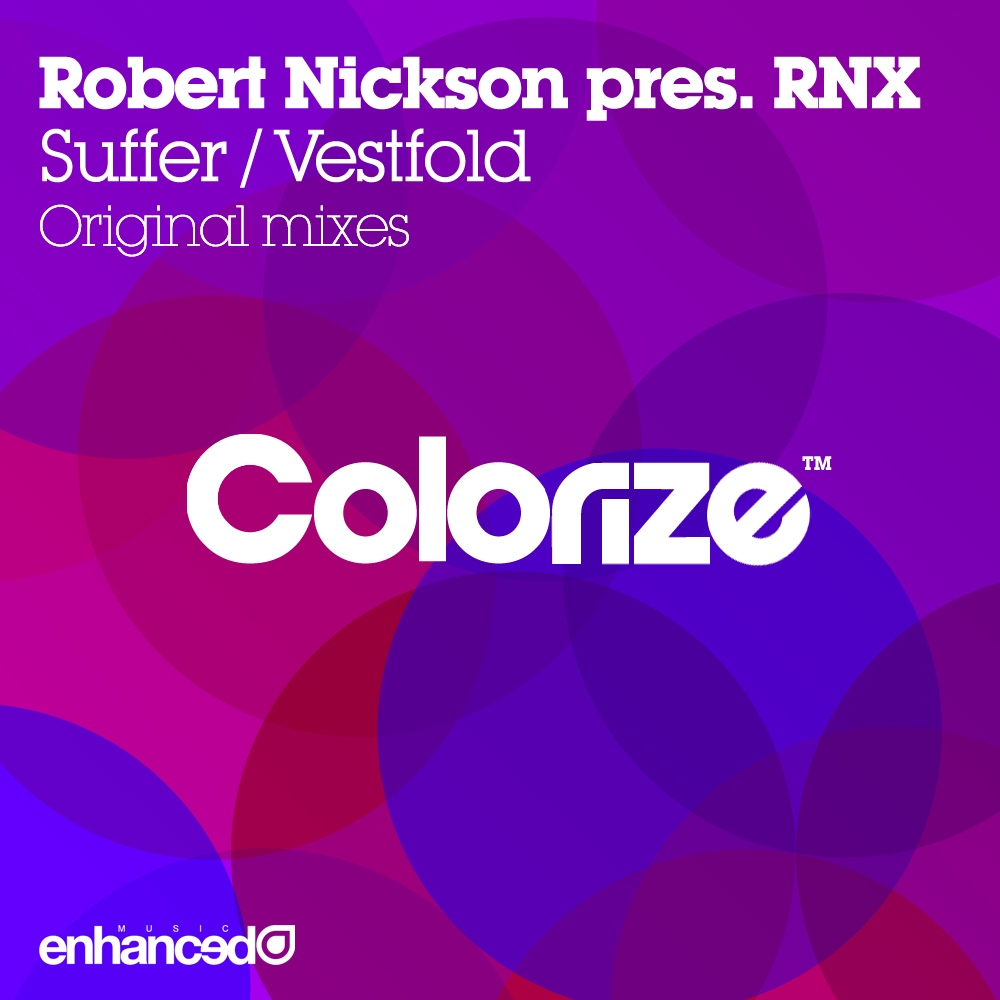 Suffer / Vestfold
ENCOLOR008
Stream/Download
A man with an illustrious production career, Colorize are pleased to announce a label debut from Dutchman Robert Nickson.
Showing his deeper side, the 'Suffer / Vestfold' EP delivers two stunning progressive tracks with trance undertones - as you would expect from Robert.
Suffer's huge swelling bassline instantly grabs your ear, before layer's of entwining melodies and precise percussion build into the breakdown where a crescendo of synths engulf the listener, before dropping back down into the big room progressive vibe.
Vestfold is an altogether more upbeat affair, with a bubbling bassline and neat sweeps keeping the track bright and breezy. Introducing soft synth lines in the break, the true groove of the track is realised in the climax.
Support from Armin van Buuren.
Artist: Robert Nickson pres. RNX
Label: Colorize (Enhanced)
Released: 18th June 2012
---
Robert Nickson pres. RNX - Suffer (Original Mix)
Robert Nickson pres. RNX - Vestfold (Original Mix)
---
---