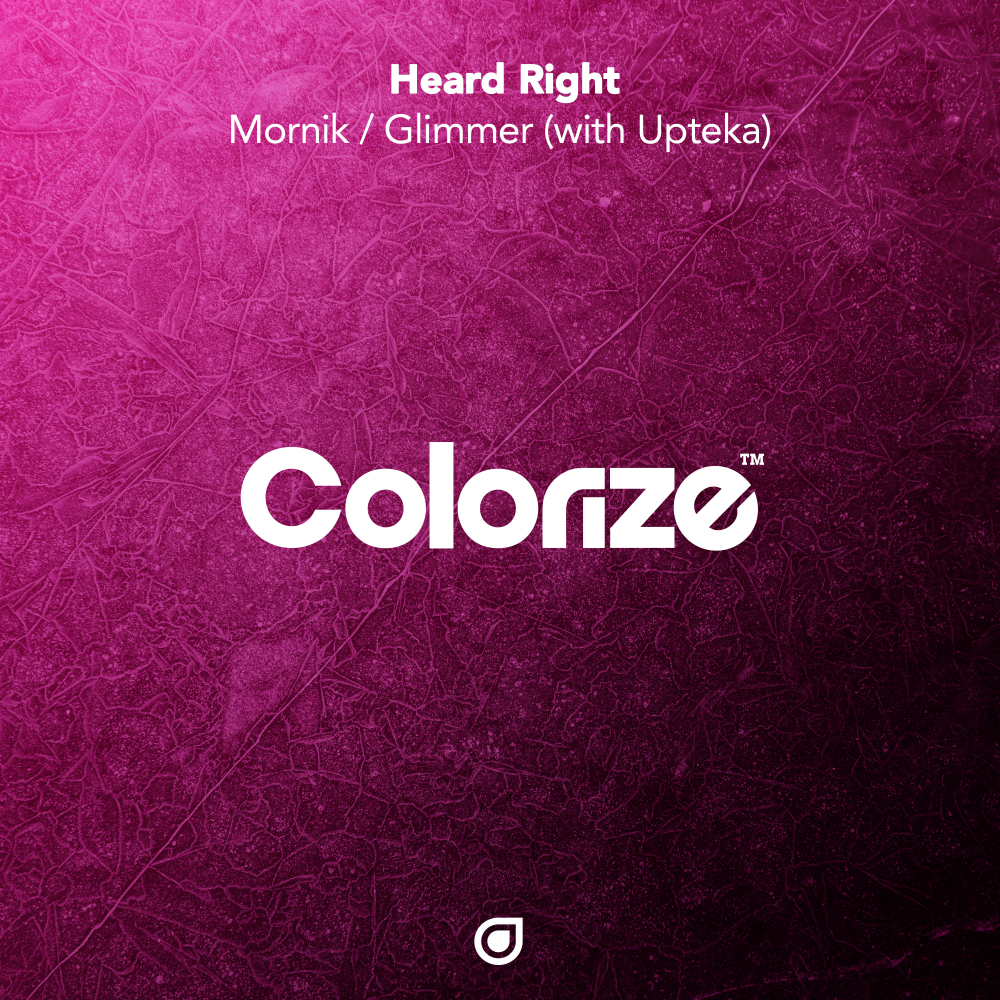 Mornik / Glimmer
ENCOLOR181
Stream/Download
Heard Right returns to Colorize to bring you 'Mornik / Glimmer', a fantastic new EP featuring a collaboration track with fellow Belarusian producer Upteka.
After a fantastic debut label release in 'Don't Know / Episode' which was supported by the likes of Cosmic Gate and Jaytech, Heard Right returns to Colorize with some exquisite Progressive House.
Opening track 'Mornik' is resplendent with an airy flute lead and lush vocal pads while 'Glimmer', the collaborative track with Upteka, is more gritty with its prominent bass synth and imploring vocalisations. The two tracks fit together perfectly and form a cohesive House project perfectly suited for early hours in a club setting.
A Belarusian delight to the senses, Heard Right's tantalising EP 'Mornik / Glimmer' is here.
Artist: Heard Right
Label: Colorize (Enhanced)
Released: 5th April 2019
---
Heard Right - Mornik (Original Mix)
Heard Right & Upteka - Glimmer (Original Mix)
Heard Right - Mornik (Extended Mix)
Heard Right & Upteka - Glimmer (Extended Mix)
---
---