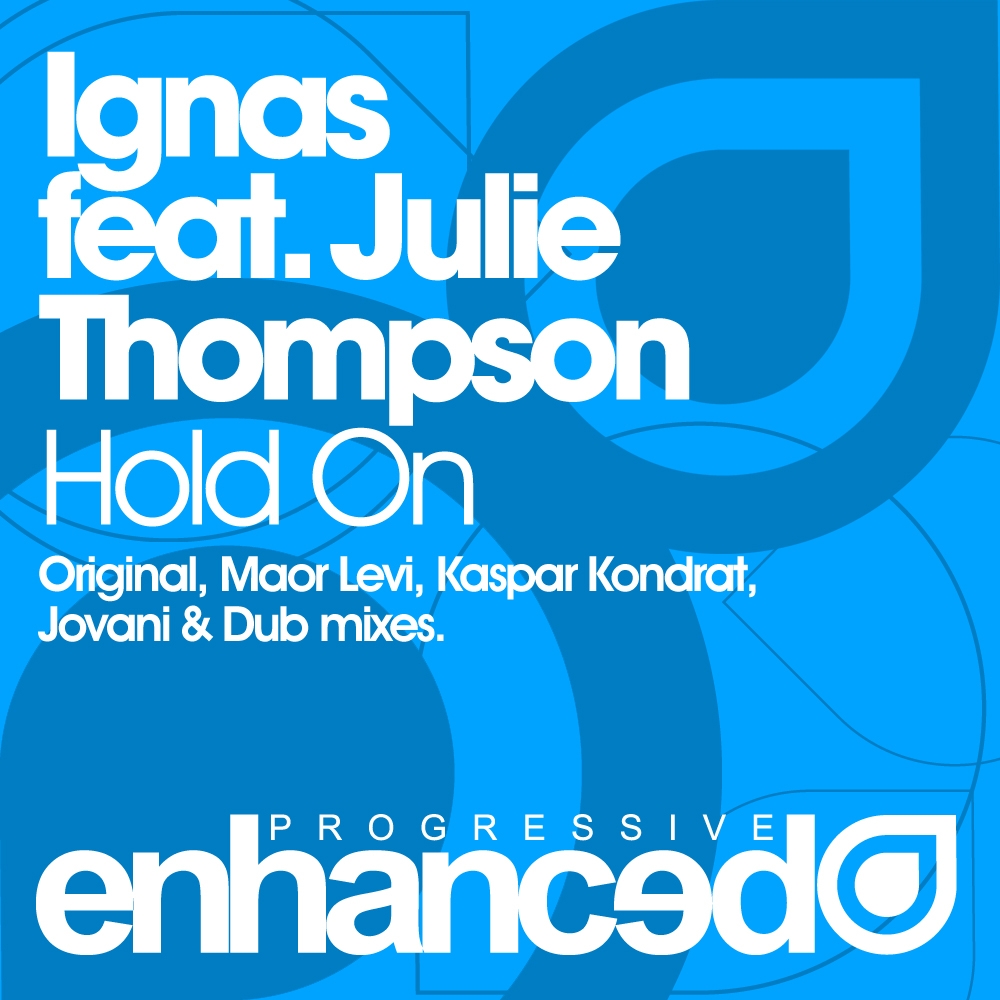 Hold On
Enprog090
Stream/Download
A label debut for two artists, as Ignas joins forces with celebrated vocalist Julie Thompson for 'Hold On.'
Ignas' well crafted original delivers a deep progressive mix which provides the perfect bed for Julie's instantly recognisable vocal's, which create a delicious air of mystery.
First up on remixes is Maor Levi - someone who has crafted several sublime remixes for the label in past years, and once again he's come up with something truly special. Great use of the vocals and a club rocking chassis make this one that will be causing dancefloor carnage for sometime.
Next up is Kaspar Kondrat, who adds groove and a classic touch to his remix, whilst letting the vocals hold the focus of the track. Last but not least is Jovani who takes the track deeper to round of the package. A Dub is also included, which also reworks the Original's instrumental.
Support from Armin van Buuren and Above & Beyond.
Artist: Ignas feat. Julie Thompson
Label: Enhanced Progressive
Released: 18th June 2012
---
Ignas feat. Julie Thompson - Hold On (Original Mix)
Ignas feat. Julie Thompson - Hold On (Maor Levi Club Mix)
Ignas feat. Julie Thompson - Hold On (Kaspar Kondrat Remix)
Ignas feat. Julie Thompson - Hold On (Jovani Remix)
Ignas feat. Julie Thompson - Hold On (Dub Mix)
---
---