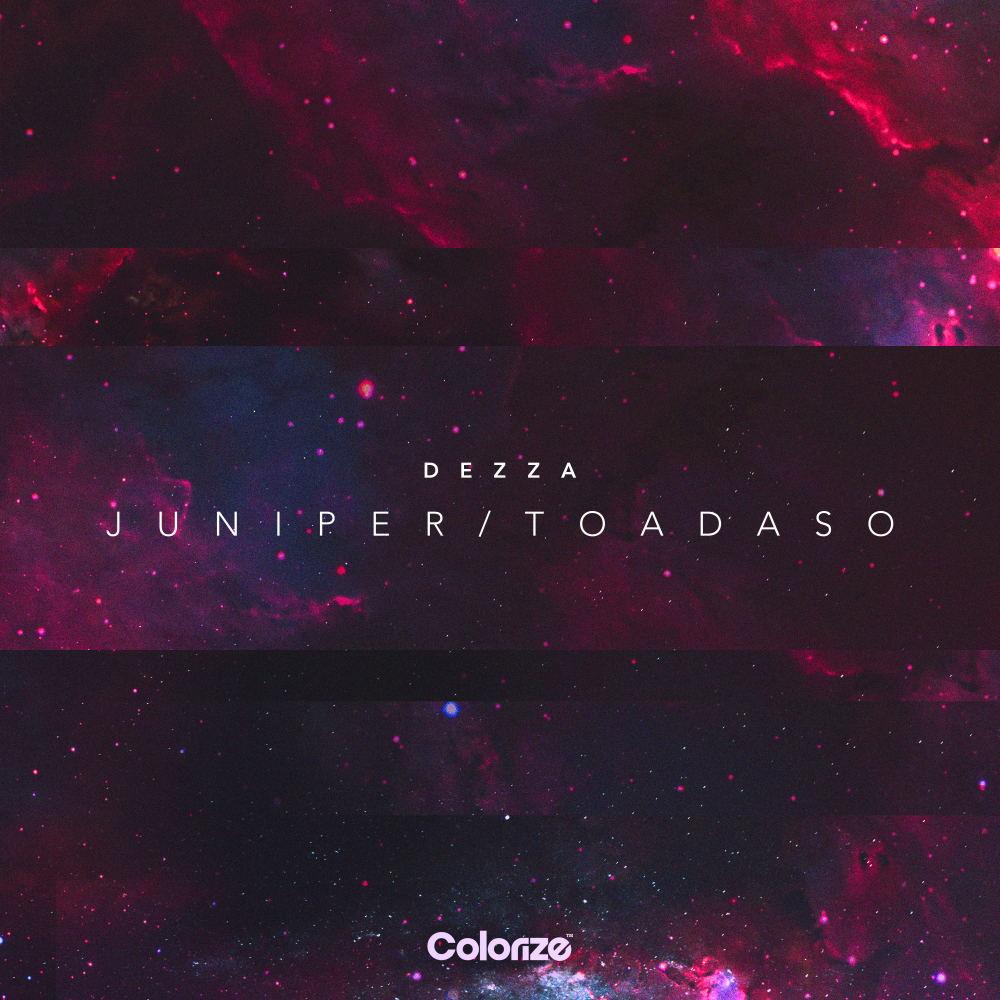 Juniper / Toadaso
ENCOLOR172
Stream/Download
Dezza returns to Colorize with a brand new 2-track EP which brings the Canadian's sublime, atmospheric sound back to the label in 'Juniper / Toadaso'.
Kicking off with 'Juniper', Dezza's crisp Progressive style makes an emphatic return to Colorize - full of lush, glowing synths, warm pads, rolling arpeggios and attentive FX surrounded by encompassing soundscapes, 'Juniper' bears another enthralling Dezza production.
Following up with 'Toadaso' Dezza provides an anthemic culmination to an impressive EP with blossoming atmospheric builds, harmonic string sections and Dezza's unique air of Progressive combine in a beautifully reflective end to the promising Canadian's new EP on Colorize.
Artist: Dezza
Label: Colorize (Enhanced)
Released: 18th January 2019
---
Dezza - Juniper (Original Mix)
Dezza - Toadaso (Original Mix)
Dezza - Juniper (Extended Mix)
Dezza - Toadaso (Extended Mix)
---
---