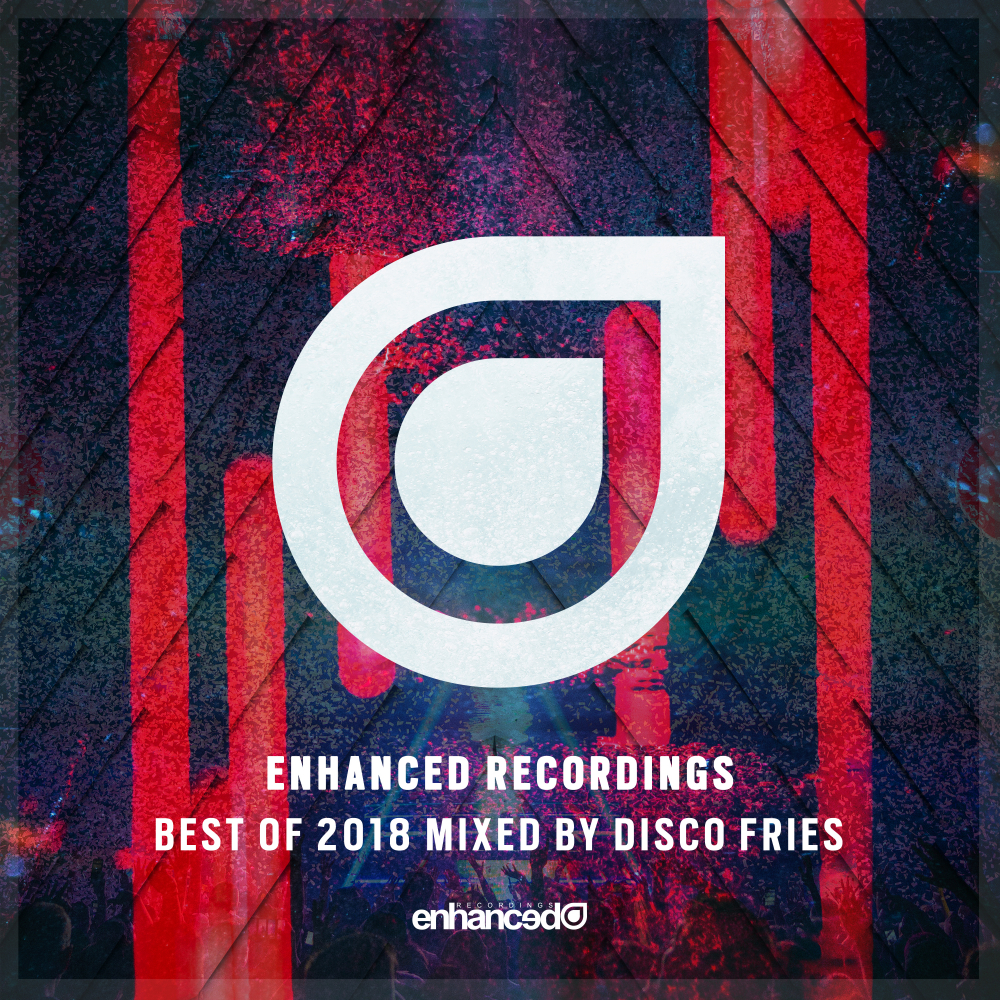 Enhanced Recordings Best Of 2018, Mixed By Disco Fries
EnhancedDC106
Stream/Download
As another year comes to a close for Enhanced, we take a retrospective look back at the label's standout hits from across the flagship imprint's artists - collated by the New York duo Disco Fries who've seen a landmark year, this is 'Enhanced Recordings' Best of 2018, mixed by Disco Fries'.
Compiled by two producers who's own 2018 has seen their Enhanced release 'U Make Me' hit the US radio big time, the Disco Fries take us through a comprehensive collection of all Enhanced's greatest hits from 2018 including; label owners Tritonal's own raft of high-quality releases, as well as entries from; Madison Mars, Felix Cartal, Seven Lions, Arcando, BRKLYN, Thomas Hayes, Noah Neiman, Man Cub, James Carter and many more.
With a collection of Tritonal's key hits from the year including; 'U Found Me' from their upcoming 2019 album, 'Out My Mind', 'Horizon' with Seven Lions & Kill The Noise, 'Calabasas' & 'Love U Right', alongside huge hits like newcomer producer VIVID's energetic 'Higher', Maxim Schunk & Raven & Kreyn's 90s re-make 'My Name', Madison Mars' huge 'All They Wanna Be' & Arcando's hit 'Like This' - Disco Fries have drawn on a selection of the label's vast 2018 anthems to compile a truly sensational collection of Enhanced's melodic anthems.
Artist: Various Artists
Label: Enhanced Music
Released: 28th December 2018
---
Disco Fries feat. Raquel Castro - U Make Me (Zack Martino & Disco Fries Mix Cut)
Madison Mars feat. Caslin - All They Wanna Be (Mix Cut)
Matt Fax x Dezza - Sweet Dream (Mix Cut)
Dropgun & Asketa feat Jessame - My Way (Mix Cut)
Maxim Schunk x Raven & Kreyn feat. BISHØP - My Name (Mix Cut)
Nomra - By My Side (Mix Cut)
Brieuc & Gregor Potter - Paradise (Mix Cut)
VIVID - Higher (Mix Cut)
Tritonal feat. Lourdiz - Love U Right (Mix Cut)
Madison Mars feat. Maggie Szabo - Home (Mix Cut)
Felix Cartal feat. REGN - Runaway (Mix Cut)
Steve Kroeger - Wasted (Mix Cut)
Tritonal, Sj & Tima Dee - Calabasas (Mix Cut)
Arcando feat. Svrcina - Like This (Mix Cut)
Anki ft. Mouse - Our Escape (Mix Cut)
Thomas Hayes & Nomra feat. Raphaella - Stay The Same (Mix Cut)
BRKLYN & Fairlane With Jocelyn Alice - Things I've Learned (Mix Cut)
Tritonal & APEK feat. Meron Ryan - Just Like U (Mix Cut)
Seven Lions, Tritonal & Kill The Noise feat. Haliene - Horizon (Mix Cut)
BRKLYN & Zack Martino - Good Vibe (Mix Cut)
Tritonal - U Found Me (Mix Cut)
Disco Killerz feat. Delaney Jane & Sarah Charness - Beautiful Life (Mix Cut)
Noah Neiman - Push (Mix Cut)
Man Cub - Breathe Again (Mix Cut)
Tritonal feat. Riley Clemmons - Out My Mind (Original Mix)
---
---