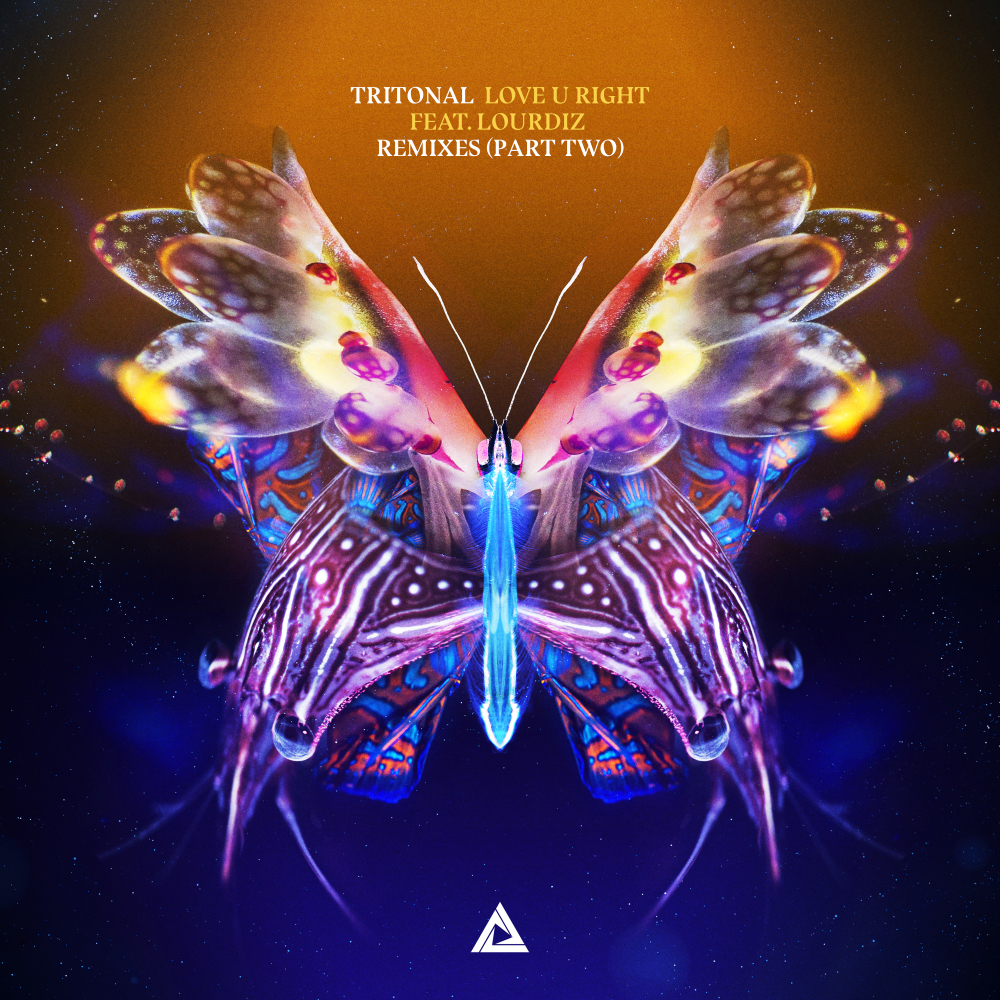 Love U Right (Remixes Pt.2)
Enhanced355R2P
Stream/Download
Tritonal's latest single continues to leave an indelible mark - with the first Remix pack seeing varied reworks from all corners of the current Dance spectrum, the second Remix pack now arrives and goes even deeper whilst including Remix Competition winner Luca's impressive take.
Label-mates Disco Fries opener up the second Remix pack with an exceptional, instrument-led foray into the New York-based duo's unique sound. Responsible for some of Enhanced's most impressive, forward-thinking recent releases, Disco Fries deliver once again with this stunning opener.
Next up, long-standing Enhanced name & recent Tritonal collaborator (in Iceland (Viking Clap), Cuebrick delivers one of his typically high-energy Remixes in a second Remix for Tritonal in quick succession. With his 'Hung Up' remix taking mainstages by storm, Cuebrick returns here with another festival ready anthem packed with the German's trademark euphoria.
Regular Enhanced remix feature in Swedish youngster LoaX steps up next and delivers his own brand of incredibly polished, layered production style. Combining both the tough edges with his sweet, melodic approach LoaX delivers another standout Remix on the label.
Closing the EP, Diversion brings his engrossing, atmospheric deep sound to the table with a cascading, enticing approach that flips 'Love U Right' on its head, whilst the recent 'Love U Right' Remix competition winner Luca delivers his widely-praised iteration as a closer for the EP.
Artist: Tritonal feat. Lourdiz
Label: Enhanced Recordings
Released: 21st September 2018
---
Tritonal feat. Lourdiz - Love U Right (Disco Fries Remix)
Tritonal feat. Lourdiz - Love U Right (Cuebrick Remix)
Tritonal feat. Lourdiz - Love U Right (LoaX Remix)
Tritonal feat. Lourdiz - Love U Right (Diversion Remix)
Tritonal feat. Lourdiz - Love U Right (Luca Remix)
Tritonal feat. Lourdiz - Love U Right (Disco Fries Extended Remix)
Tritonal feat. Lourdiz - Love U Right (Cuebrick Extended Remix)
Tritonal feat. Lourdiz - Love U Right (LoaX Extended Remix)
Tritonal feat. Lourdiz - Love U Right (Luca Extended Remix)
---
---