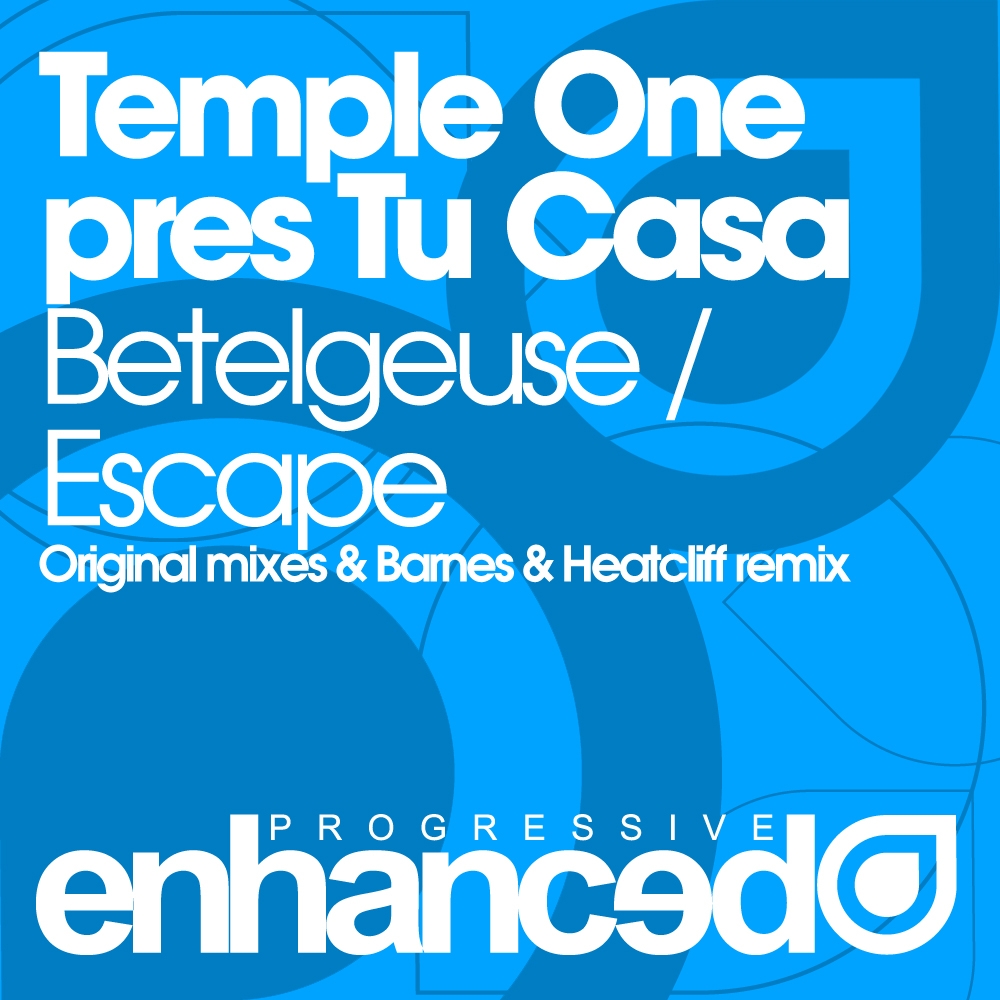 Betelgeuse EP
Enprog023
Stream/Download
Early support from Armin van Buuren (ASOT 409 TUNE OF THE WEEK) Above & Beyond (TATW) and Markus Schulz (GDJB)!
Joe Garrett aka Temple One has been making quite a name for himself over the past year, and now he shows us a different side to his production skills.
Broody, deep, big room prog that will seriously get the dancefloor moving!
Already supported by many of the biggest DJ's in the world, this double header is yet another string to the trance-masters bow!
Featuring a bonus colossal remix from the superb Barnes & Heatcliff, this package is sure to cause some serious damage over the summer months!
Artist: Temple One pres. Tu Casa
Label: Enhanced Progressive
Released: 24th August 2009
---
Temple One pres. Tu Casa - Betelgeuse (Original Mix)
Temple One pres. Tu Casa - Escape (Original Mix)
Temple One pres. Tu Casa - Betelgeuse (Barnes & Heatcliff Remix)
---
---