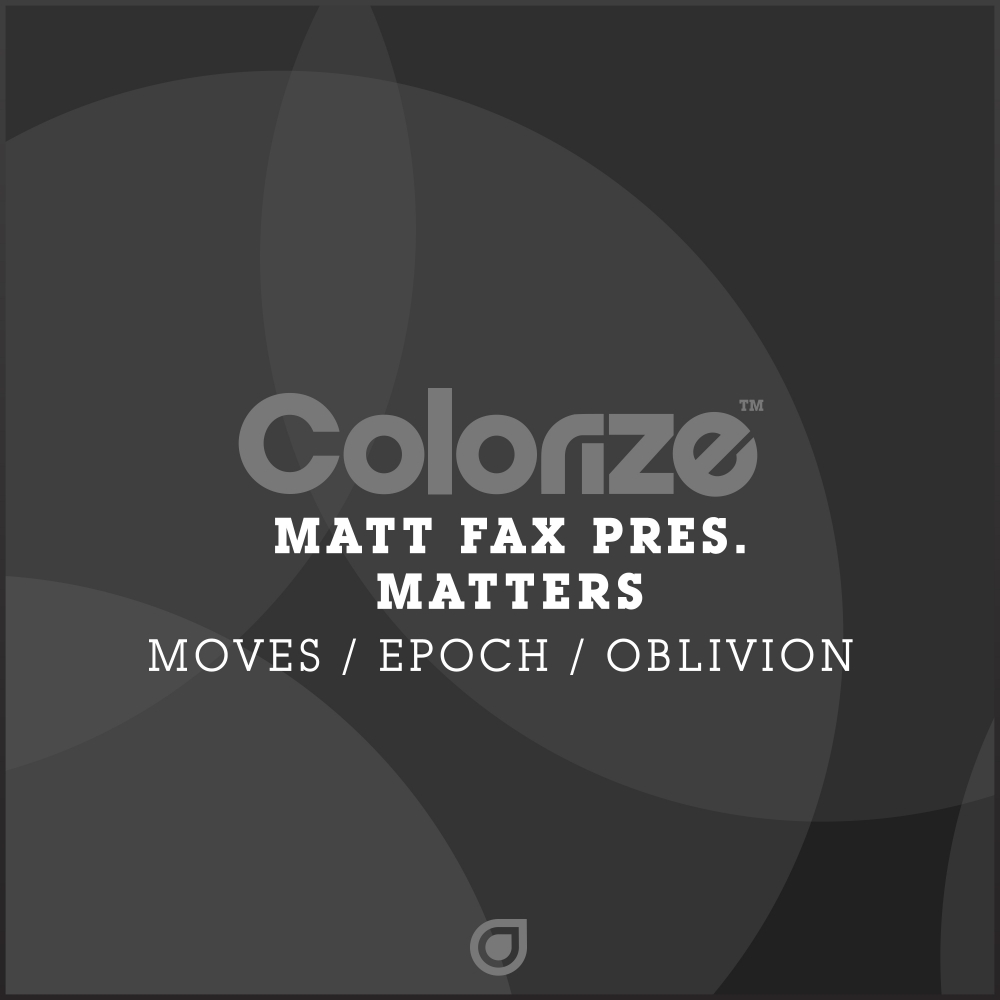 Moves / Epoch / Oblivion
ENCOLOR154
Stream/Download
In-demand French talent Matt Fax returns on Colorize with an emphatic new EP project, presenting his new side concept Matters, here's 'Epoch / Moves / Oblivion'.
Opening with recent single 'Epoch', Matt's intriguing new project takes on an immediately dark form. Filled with cavernous bass, moody chords & drilling FX, Matters' first display kicks off in a distinctly underground & dark format.
Next up 'Moves' diverts into more melodic territory whilst retaining an intensely atmospheric aura. Invigoratingly suspenseful & brilliantly constructed, 'Moves' delivers that infectious Matt Fax sound in a mesmerising new direction.
Closing with 'Oblivion', the Matters debut comes full circle with an airy production that retains the club-ready focus whilst drawing on Matt Fax's expansive melodic prowess to turn out a driving monster.
Emerging in a more experimental direction, Matters delivers the hallmarks of Matt Fax's ferociously consistent sound whilst daring to edge further into club territory. Definitely a project we're excited to hear more of from the young Frenchman!
Artist: Matt Fax Pres. Matters
Label: Colorize (Enhanced)
Released: 18th May 2018
---
Matt Fax Pres. Matters - Moves (Original Mix)
Matt Fax Pres. Matters - Epoch (Original Mix)
Matt Fax Pres. Matters - Oblivion (Original Mix)
Matt Fax Pres. Matters - Moves (Extended Mix)
Matt Fax Pres. Matters - Epoch (Extended Mix)
Matt Fax Pres. Matters - Oblivion (Extended Mix)
---
---