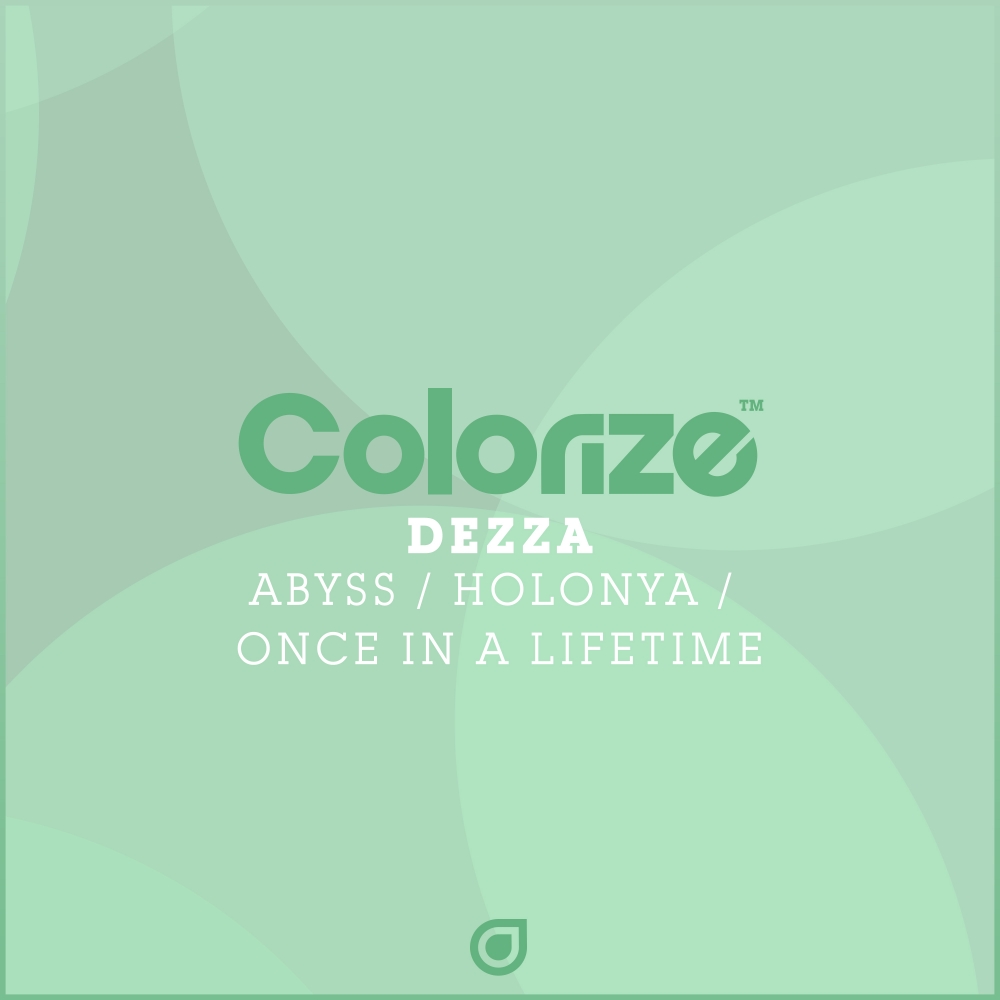 Abyss / Holonya / Once In A Lifetime
ENCOLOR150
Stream/Download
Ever impressive Canadian Dezza brings his warm sound back onto Colorize in an extensive new EP offering showcasing the up-and-coming producer's expansive sound in 'Abyss / Holonya / Once In A Lifetime'.
Kicking off with 'Abyss' and its cavernous bass notes, Dezza's attentive style makes a sensational return onto Colorize. Becoming more and more relevant thanks to his ability to form truly diverse productions, 'Abyss' shows off the Dezza vibrance in a stunning intro.
Next up 'Holonya' keeps proceedings dark & Progressive with a rolling, atmospheric number filled with Dezza's trademark chunky basslines and immaculate synths & chords. Slowly building with tight drums, 'Holonya' keeps Dezza's latest EP moving with an energised club-ready anthem.
Tying off the EP with final track 'Once In A Lifetime', Dezza's latest EP ends on an uplifting note. Airy chords build around silky smooth ad libs in a Spring-infused finale.
One of the brightest talents to grace Colorize, Dezza is finally back with a brilliant new EP 'Abyss / Holonya / Once In A Lifetime'.
Artist: Dezza
Label: Colorize (Enhanced)
Released: 27th April 2018
---
Dezza - Abyss (Original Mix)
Dezza - Holonya (Original Mix)
Dezza - Once In A Lifetime (Original Mix)
Dezza - Abyss (Extended Mix)
Dezza - Holonya (Extended Mix)
Dezza - Once In A Lifetime (Extended Mix)
---
---