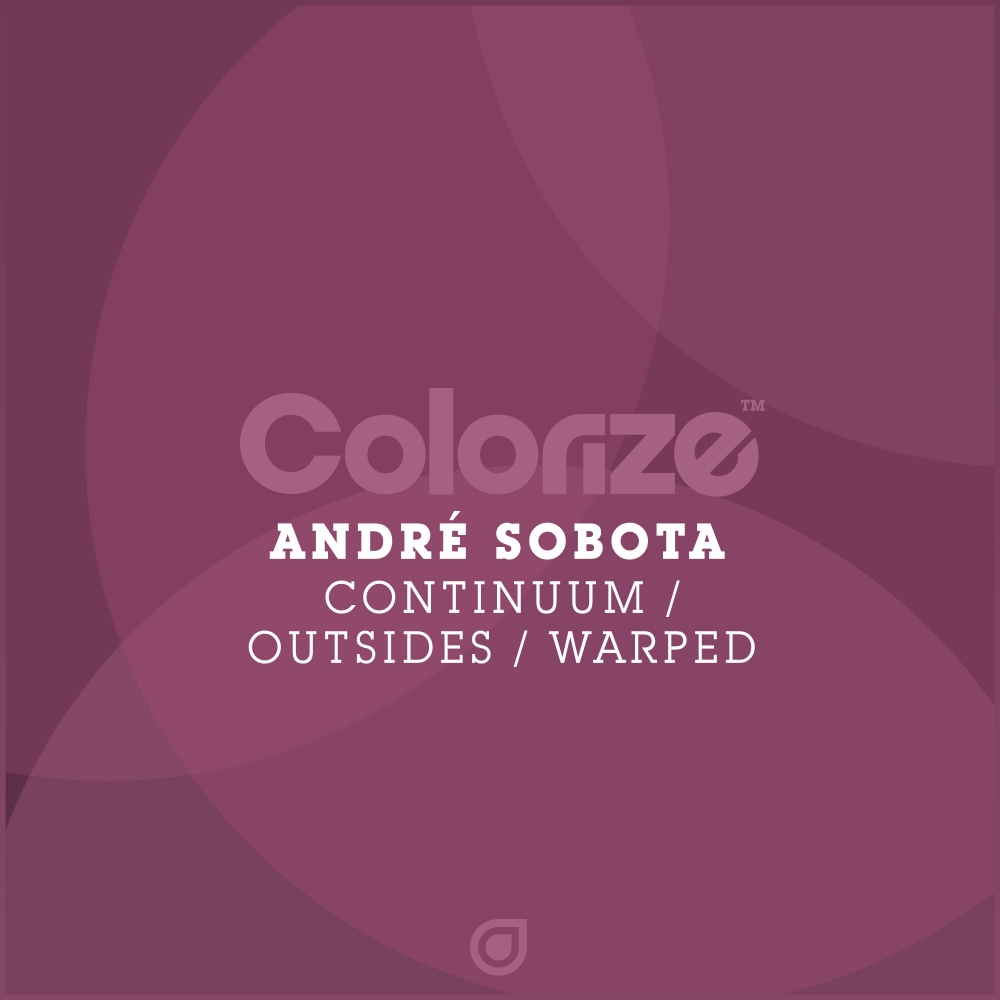 Continuum, Outsides, Warped
ENCOLOR147
Stream/Download
A name consistently associated with Colorize, talented South American producer Andre Sobota returns to the label with his most complete offering on the label yet in the sublime 3-track EP 'Continuum, Outsides, Warped'.
Opening with the magical, melodic 'Continuum', Andre Sobota's layered style grows around an engrossing, atmospheric opener to the EP filled with rolling chords, sparkling FX & an overwhelming sense of grandeur.
Next up 'Outsides' brings an equally atmospheric production whilst introducing deeper bass in a more 4/4 format, 'Outsides' continues in an uplifting tone & displays Andre Sobota's infectious sound in a truly impressive instrument-lead masterpiece.
Closing the EP with the reflective sounds of 'Warped', Andre Sobota's latest offering on Colorize delivers an uplifting, atmospheric & equally club-ready mixture of the Brazilian's unique sound.
Artist: André Sobota
Label: Colorize (Enhanced)
Released: 30th March 2018
---
André Sobota - Continuum (Original Mix)
André Sobota - Continuum (Extended Mix)
André Sobota - Outsides (Original Mix)
André Sobota - Outsides (Extended Mix)
André Sobota - Warped (Original Mix)
André Sobota - Warped (Extended Mix)
---
---