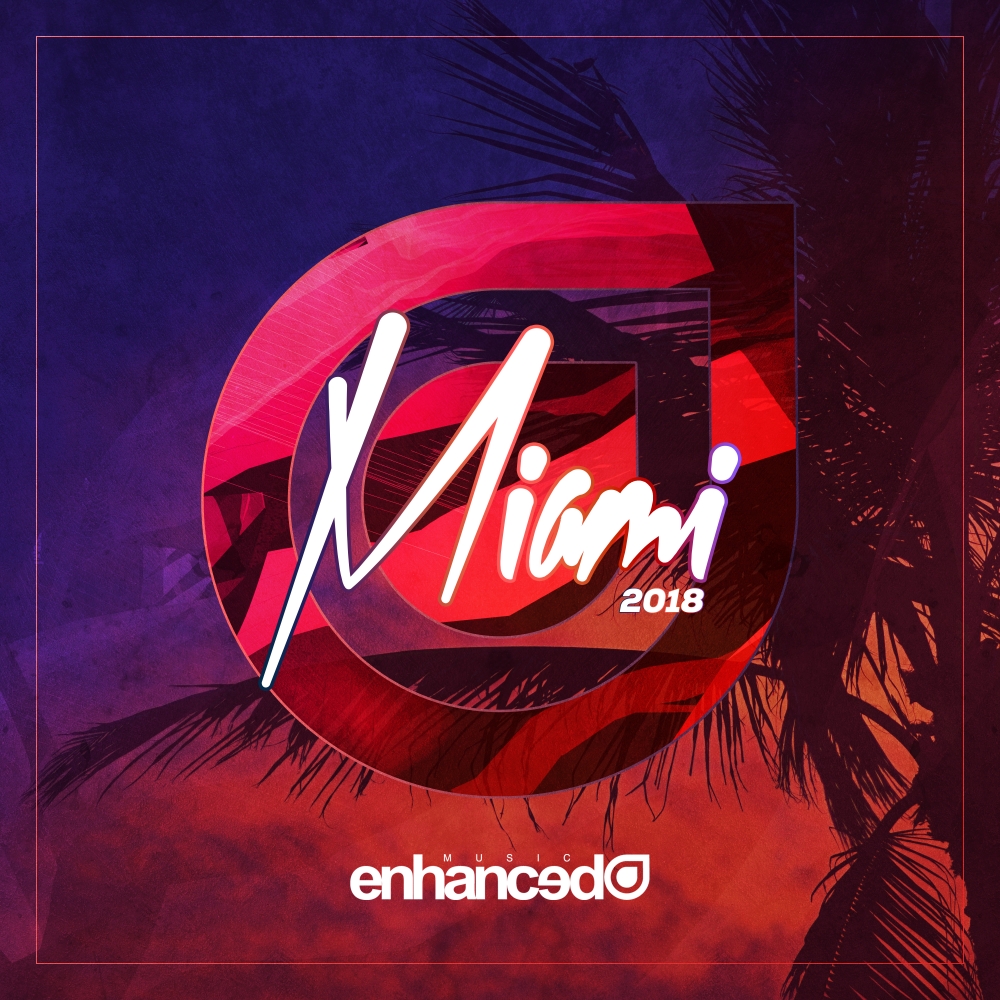 Enhanced Miami 2018
EnhancedDC093
Stream/Download
There's no better signifier that we've reached the end of those long Winter months than the arrival of the annual Miami Music Week - as the world's Dance authorities descend on Miami's crystal clear skies & beaches, Enhanced Music has been diligently curating this year's definitive collection of feel-good anthems - 'Enhanced Miami 2018' has arrived...
Bringing an exceptionally varied collection picked straight from a bustling Enhanced catalogue, 'Enhanced Miami 2018' delivers a host of recent hits from the likes of; Tritonal, Dropgun, BRKLYN, Sj, Jenaux, Arcando, Disco Fries, APEK, Noah Neiman, Shanahan, BEAUZ & Medii and so many more.
Including sun-kissed gems like Tritonal + Sj's dreamy hit 'Calabasas' and new Enhanced signee VENIICE's sensational vocal collab with DYSON 'Let Go', through to established hits from Steve Kroeger's recent viral hit 'Wasted' to Disco Fries & Daisy Guttridge's mesmerising anthem 'Starting Fires' whilst sprinkling an added oomph taken straight from Enhanced sister label Enhanced Progressive's recent 300th release celebrations courtesy of Steve Brian with a huge rework of the Audien classic 'The Reach'.
Enhanced Miami 2018 brings you the ultimate taste of one of the most important dates in the dance music calendar.
Artist: Various Artists
Label: Enhanced Music
Released: 16th March 2018
---
Maxim Schunk x Raven & Kreyn feat. BISHØP - My Name (Original Mix)
Tritonal & Sj - Calabasas (Original Mix)
Noah Neiman - Push (Original Mix)
Steve Kroeger - Wasted (Original Mix)
Dropgun & Asketa feat Jessame - My Way (Original Mix)
VENIICE feat. DYSON - Let Go (Original Mix)
Tritonal - Call Me (Noah Neiman Remix)
Sj - Flicker (Original Mix)
BRKLYN feat. Lenachka - All Around The World (Original Mix)
Audien - The Reach (Steve Brian Remix)
JES, Joonas Hahmo & JS16 - The One (Original Mix)
Lash - I'm Gonna Be There (Andy Bianchini Remix)
5ALVO & Lycii - Balance (Original Mix)
Disco Fries feat. Jared Lee - Reckless (R-Low Remix)
Shanahan feat. Arielle - We Got Love (Original Mix)
Andrew Benson - Seduction (Original Mix)
Jenaux & Bryce Fox - Sentiments (Original Mix)
APEK feat. Stassi - Supernatural (Au5 Remix)
Disco Fries feat. Daisy Guttridge - Starting Fires (Original Mix)
Arcando feat. Jaki Nelson - Don't Say That (Original Mix)
Noise Zoo - Monterosso (Original Mix)
East & Atlas - Close Encounters (Original Mix)
Ost & Meyer - Painter (Original Mix)
BEAUZ & Medii feat. Lenii - Without You (Original Mix)
Paul Arcane - Transcend (Original Mix)
Various Artists - Enhanced Miami 2018 (Continuous Mix)
---
---