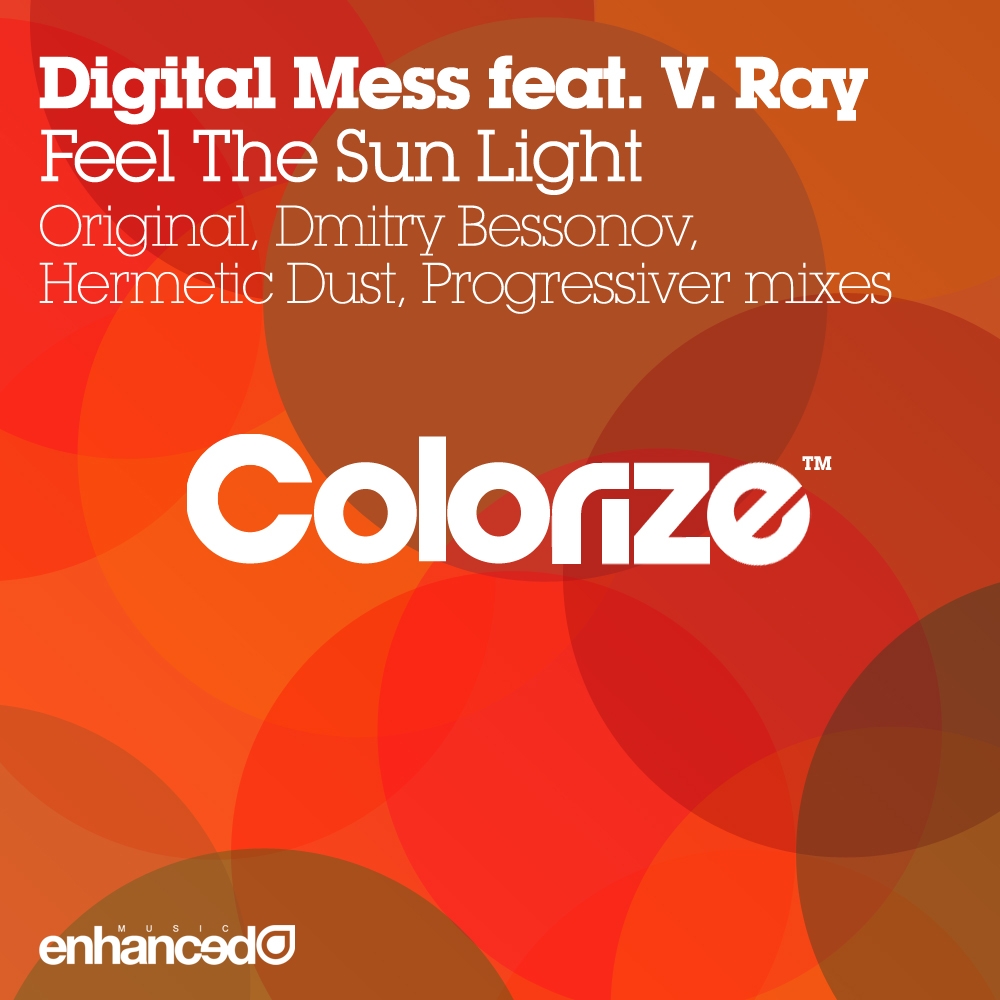 Feel The Sun Light
ENCOLOR004
Stream/Download
Next up on Colorize is "Feel The Sun Light" from Digital Mess feat. V. Ray.
Built on a delightful melodic groove, Feel The Sun Light doesn't try to be overcomplicated, as the catchy vocals are allowed space to work, whilst accompanied by well structured synth lines.
First up on the remix, Dmitry Bessonov add's even more groove, in a rework that just screams summer, whilst Hermetic Dust take the track into a deeper realm. Last but not least is Progressiver who deliver a remix with their instantly recognisable style.
Artist: Digital Mess feat. V. Ray
Label: Colorize (Enhanced)
Released: 20th February 2012
---
Digital Mess feat. V. Ray - Feel The Sun Light (Original Mix)
Digital Mess feat. V. Ray - Feel The Sun Light (Dmitry Bessonov Remix)
Digital Mess feat. V. Ray - Feel The Sun Light (Hermetic Dust Remix)
Digital Mess feat. V. Ray - Feel The Sun Light (Progressiver Remix)
---
---