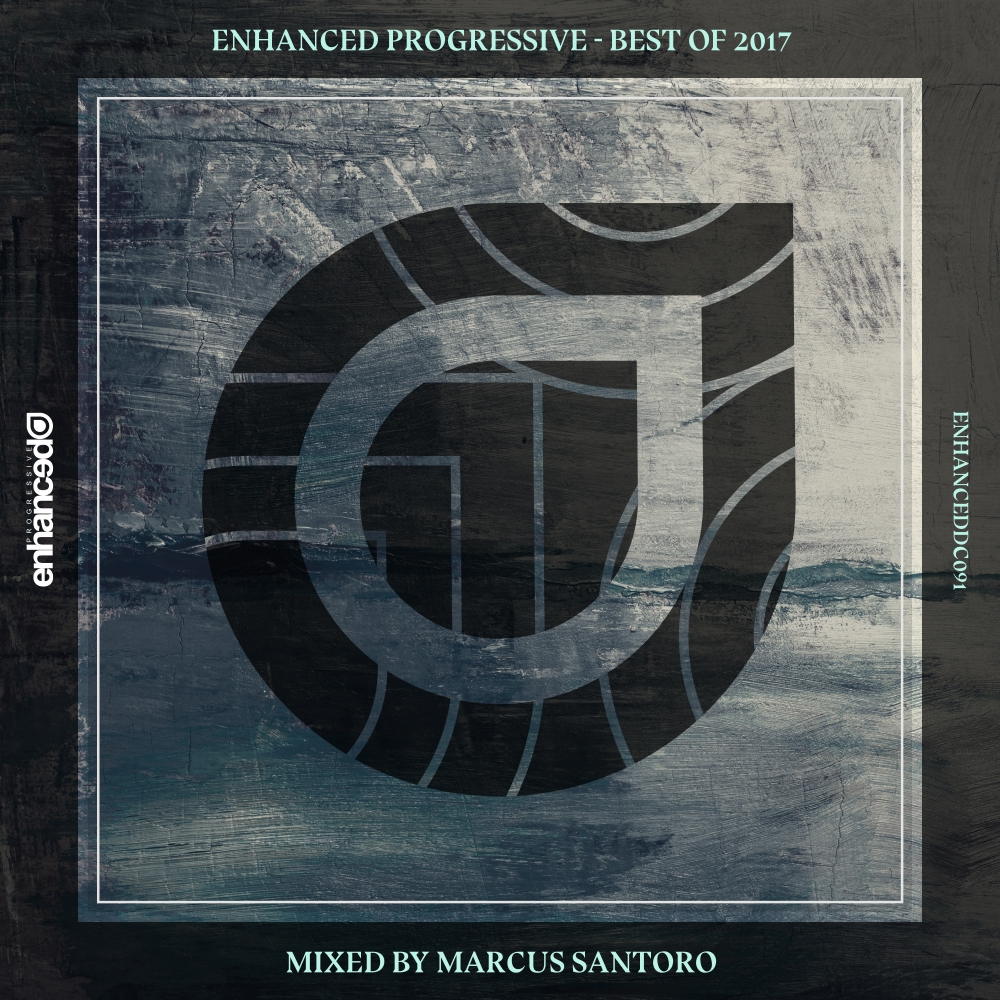 Enhanced Progressive - Best Of 2017, Mixed by Marcus Santoro
EnhancedDC091
Stream/Download
Taking a step back on a year that's seen Enhanced Progressive celebrate its monumental 300th release, seen consistent productions from some its favourite producers and introduced a swathe of exciting newcomers to the scene - with the ever-reliable Marcus Santoro at the helm of this year mix, this was Enhanced Progressive's 2017...
Featuring 20 hit releases picked from the label's 2017 output, Enhanced Progressive's 'Best of 2017' compilation brings together hits from label mainstays; Axis, SCHALA, Declan James, Noise Zoo, Rodrigo Deem & curator Marcus Santoro whilst selecting the pick from some of the year's newest discoveries, including; Leo Lauretti, Quizzow, Emme & East & Atlas. With a nod to Enhanced Progressive's 300 release, with the inclusion of Steve Brian's reworks of seminal Arty & Audien tracks 'Twilight Tonight' & 'The Reach', Marcus Santoro's DJ Mix closes a comprehensive collection of all things Enhanced Progressive in 2017.
Effortlessly brought together by one of Progressive Trance's hottest up-and-coming stars in Aussie Marcus Santoro, Enhanced Progressive's yearly retrospective showcases one of its most memorable years yet.
Artist: Various Artists
Label: Enhanced Music
Released: 15th December 2017
---
Axis - Over You (Original Mix)
Steve Brian - Kyoto (Original Mix)
East & Atlas - Casablanca (Original Mix)
Marcus Santoro - Flashpoint (Original Mix)
Steve Brian - Angola (Club Mix)
Alex Klingle - Remember When (Original Mix)
SCHALA - Chalice (Original Mix)
Marcus Santoro - Nova Scotia (Original Mix)
Declan James vs. Lucy Neville - Lady (Original Mix)
Noise Zoo - Vernazza (Original Mix)
SCHALA - Macrosom (Original Mix)
Emme - Bora Bora (Original Mix)
Marcus Santoro - Fortitudo (Original Mix)
Rodrigo Deem feat. KARRA - You Said It All (Original Mix)
Leo Lauretti & Quizzow - Artik (Original Mix)
Marcus Santoro & Declan James - Aurora (Original Mix)
Paul Arcane & Dani Avramov - Glow (Original Mix)
Audien - The Reach (Steve Brian Remix)
Noise Zoo - My Day (Original Mix)
Arty - Twilight Tonight (Steve Brian Remix)
Marcus Santoro - Enhanced Progressive - Best Of 2017 (Continuous Mix )
---
---