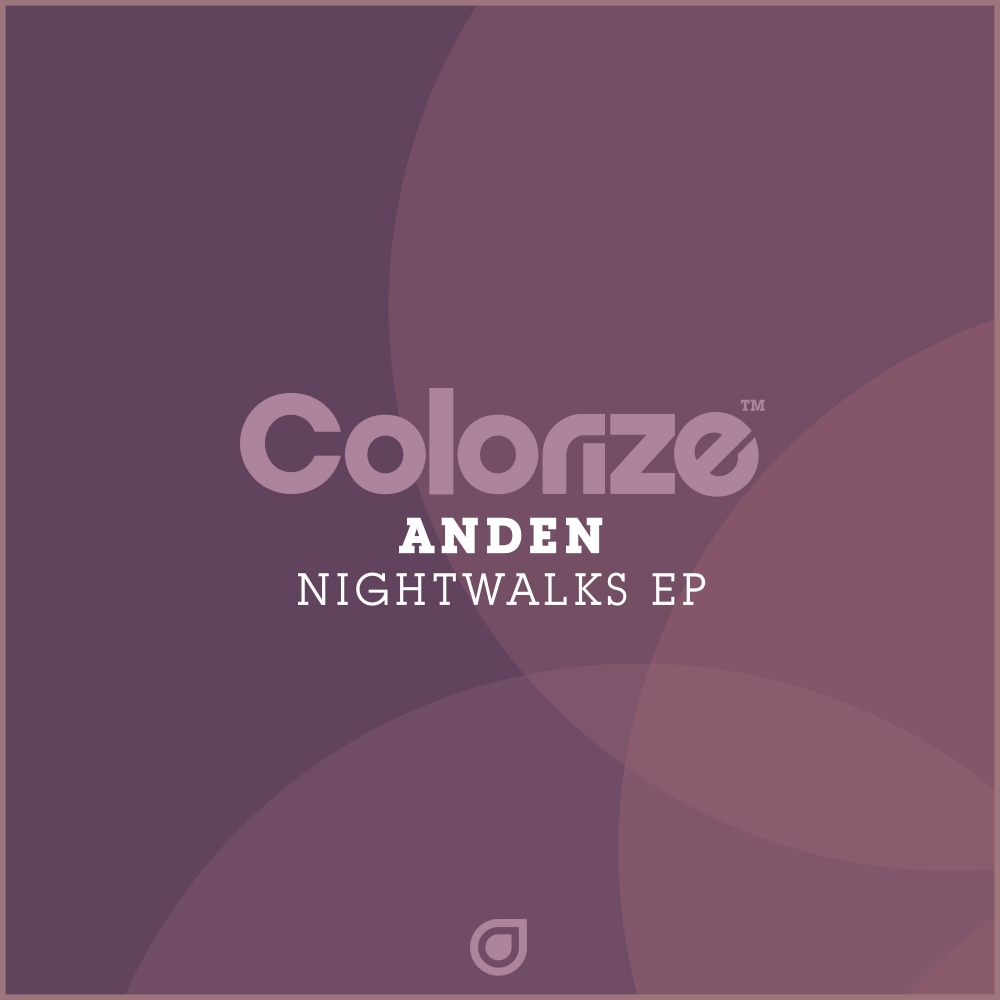 Nightwalks EP
ENCOLOR138
Stream/Download
Increasingly popular US duo Anden bring their expansive sound to Colorize in the mesmerising introductory extended play, 'Nightwalks'.
Opening with the mysterious 'I Never Asked You What You Did', Anden's first outing on Colorize brings the New York-based duo's eccentric, brilliant instrument lead sound in a powerful, vocal-lead masterpiece.
Continuing with the sublime 'Ringley', Anden once again display their impressive touch with a sensual, atmospheric journey through percussive rises, rippling lows and crisp chordplay.
Closing their first Colorize EP with 'Sorensen', Anden's tough, Proggy side shines through with an encompassing bass-heavy production that retains their distinctive instrument-lead approach with growling chord hits.
Delivering one seriously tight debut EP to Colorize, Anden bring the label's year to a subtle close with a dose of utter brilliance in the 'Nightwalks' EP.
Artist: Anden
Label: Colorize (Enhanced)
Released: 15th December 2017
---
Anden - I Never Asked You What You Did (Extended Mix)
Anden - I Never Asked You What You Did (Radio Edit)
Anden - Ringley (Extended Mix)
Anden - Ringley (Radio Edit)
Anden - Sorensen (Extended Mix)
Anden - Sorensen (Radio Edit)
---
---