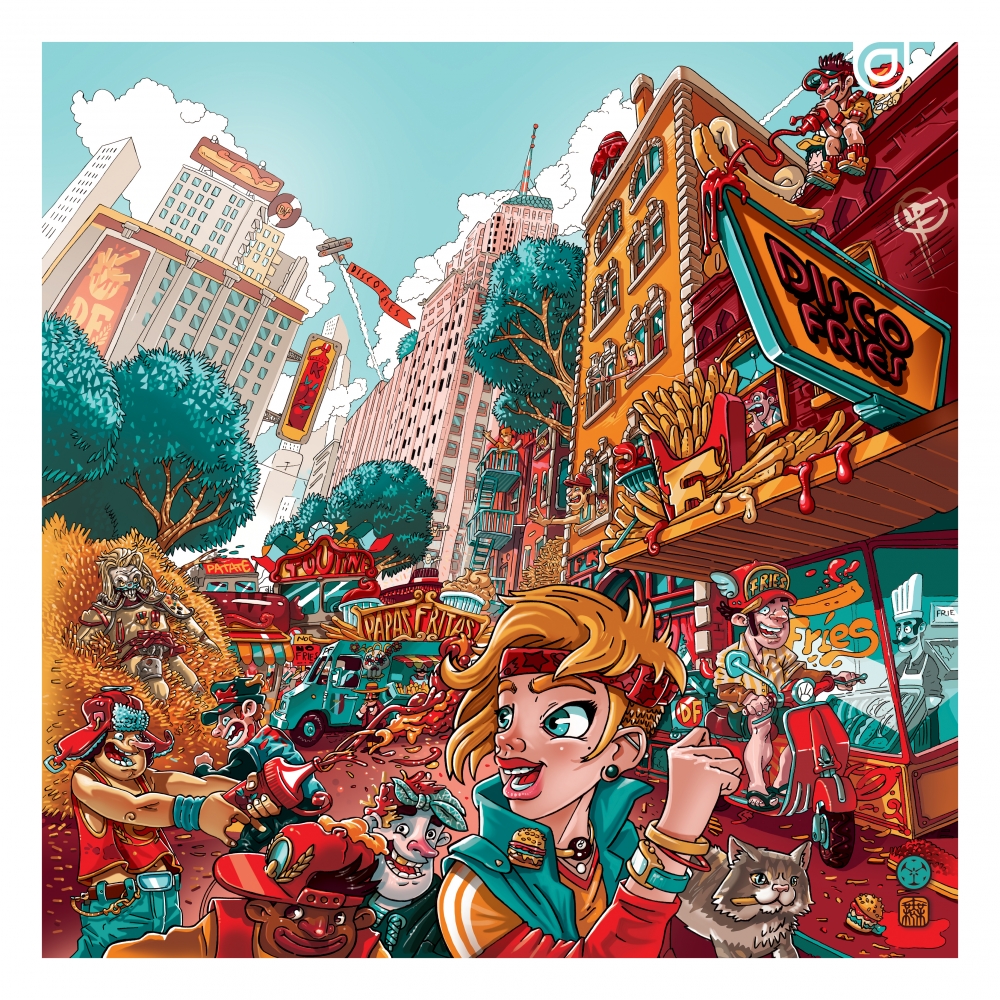 DF
Enhanced324E
Stream/Download
New York duo Disco Fries bring their accomplished, in-demand sound back onto Enhanced with the long-awaited release of their first extended play on the label with 'DF'.
Having worked with & produced alongside some of the biggest names in the scene, from Tiesto to Avicii, and with a consistent release schedule throughout 2017 seeing the release of radio smashes such as; 'Reckless', 'Is It Over', 'Moving On' & 'Side By Side', Nick & Danny bring their inimitable style onto Enhanced with full force in their first extended play.
Including their 2017 output on Enhanced & featuring brand new singles such as the sweet, vocal gems 'Starting Fires' with Daisy Guttridge & 'Love Tonight' with Vliq, right through to the experimental, R&B flavoured 'Reconnected' with Kepler via more club-centric anthems like 'I Can Do Better' - the 'DF' EP displays Disco Fries eccentric, brilliant creativity in full-flow.
Known for their versatility and diverse sound, this comprehensive collection of 8 through-and-through Disco Fries productions delivers their sensational cross-over sound in one of the most complete Disco Fries releases yet to tie off their exemplary 2017.
Artist: Disco Fries
Label: Enhanced Recordings
Released: 15th December 2017
---
Disco Fries - Side By Side (Extended Mix)
Disco Fries feat. Daisy Guttridge - Starting Fires (Extended Mix)
Disco Fries feat. Great Good Fine OK - Moving On (Extended Mix)
Disco Fries feat. Jared Lee - Reckless (Extended Mix)
Disco Fries - I Can Do Better (Extended Mix)
Disco Fries & Kepler - Reconnected (Extended Mix)
Disco Fries feat. Viiq - Love Tonight (Extended Mix)
Disco Fries & Shanahan feat. Shy Martin - Is It Over (Extended Mix)
---
---