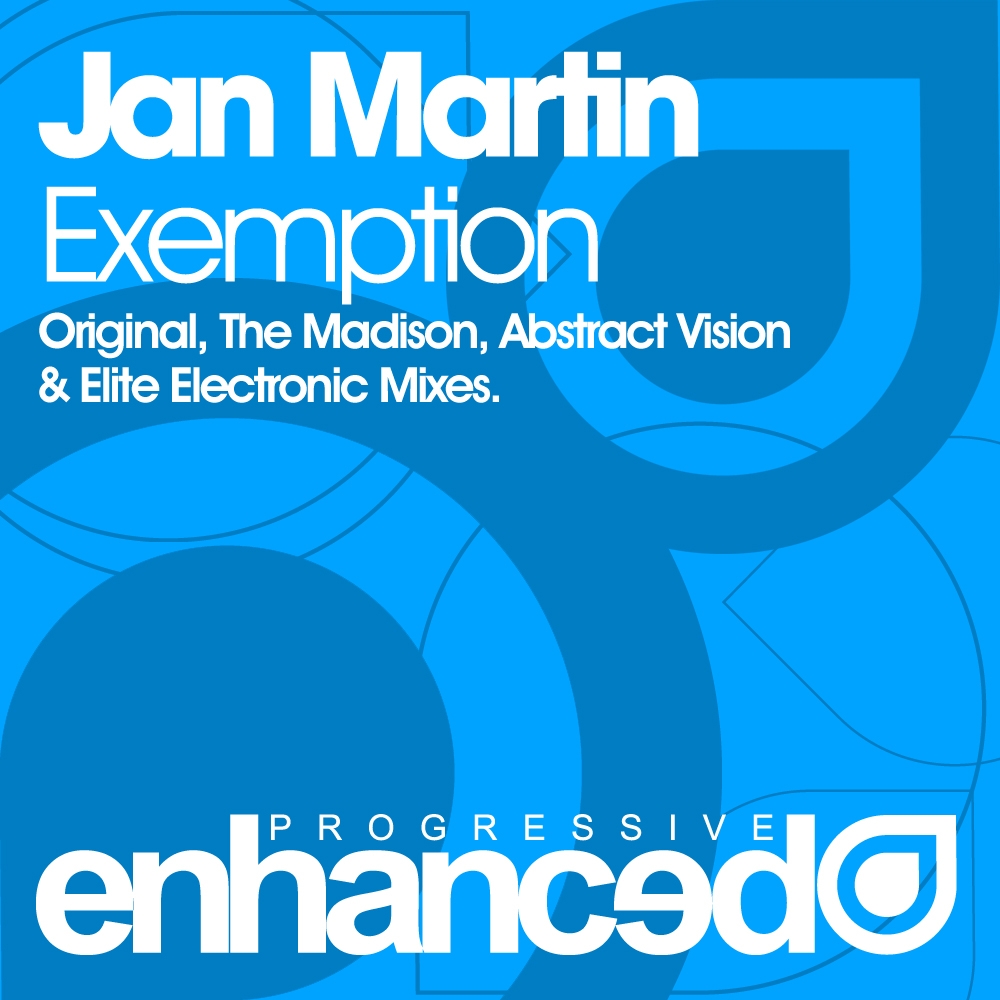 Exemption
Enprog078
Stream/Download
Jan Martin delivered some memorable singles in 2011; notably "Save Me Now" and "Lost Tonight."
His first single of 2012 again features his own vocals, which are the perfect match for the sun-tinged production, which has found early favour with Armin van Buuren.
First up on remix duties is The Madison, who applies his trademark bassline and synth lines to great effect.
The second remix is from another Enhanced Progressive act, Abstract Vision & Elite Electronic, who return to their progressive style accustomed to Enhanced Progressive, with throbbing bassline and lush warm synths.
Artist: Jan Martin
Label: Enhanced Progressive
Released: 13th February 2012
---
Jan Martin - Exemption (Original Mix)
Jan Martin - Exemption (The Madison Remix)
Jan Martin - Exemption (Abstract Vision & Elite Electronic Remix)
---
---