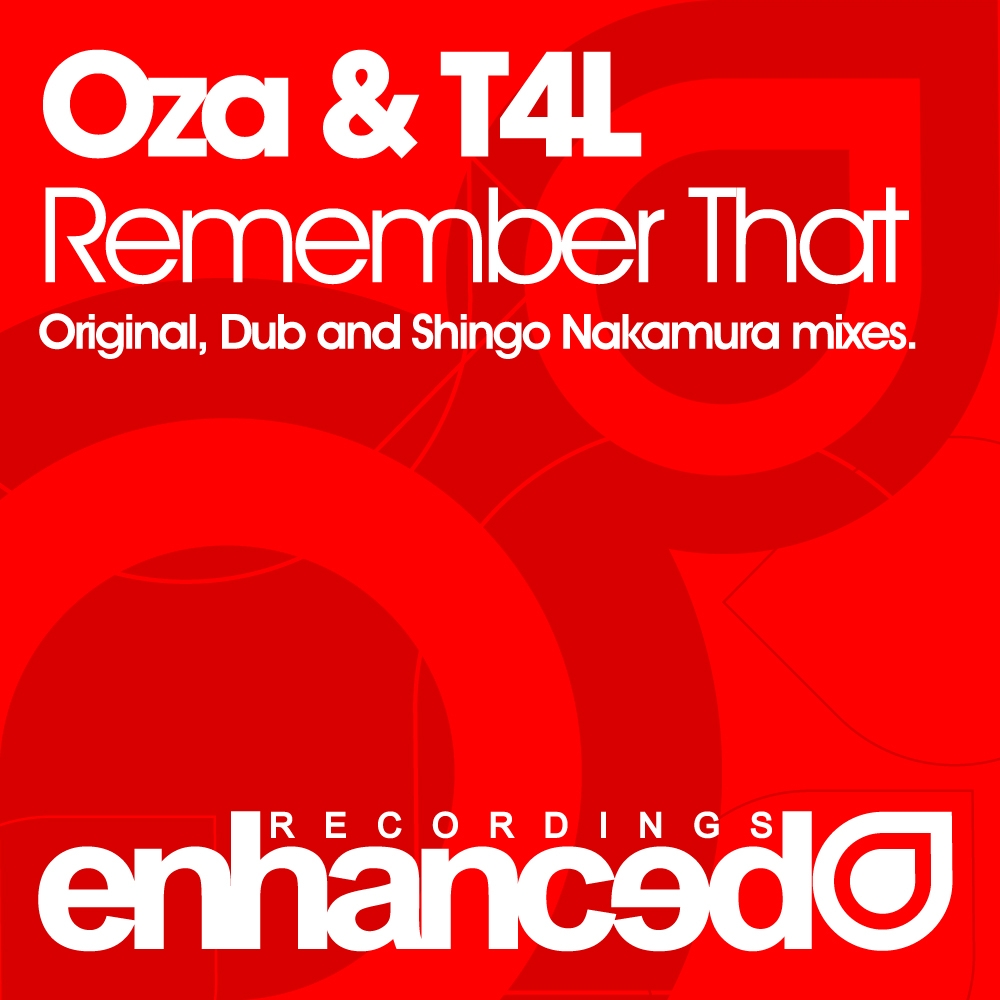 Remember That
Enhanced109
Stream/Download
Oza & T4L combine to produce Remember That. The Original Mix packs in the power with its tough beats and deep, aggressive bassline, whilst lofty synth lines and some delicate pianos provide a lovely melodic touch to accompany the mysterious vocals.
Also making a first appearance on Enhanced is Shingo Nakamura, with a gorgeously deep and melodic mix. With its deep, pulsing bassline and lovely use of the main melodies, Shingo creates a whole new atmosphere to provide a perfect alternative to the more peak time Original.
Dub mixes are also included.
Artist: Oza & T4L
Label: Enhanced Recordings
Released: 26th December 2011
---
Oza & T4L - Remember That (Original Mix)
Oza & T4L - Remember That (Shingo Nakamura Remix)
Oza & T4L - Remember That (Dub)
Oza & T4L - Remember That (Shingo Nakamura Dub)
---
---