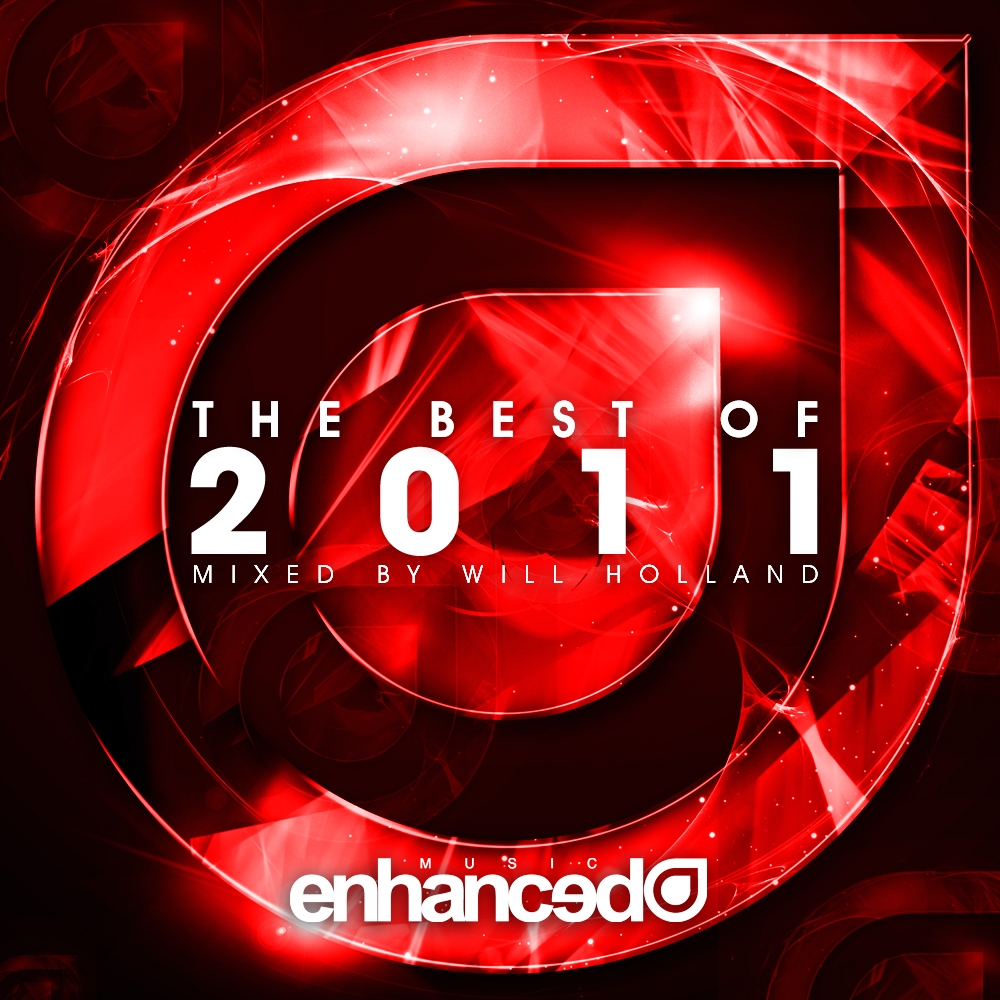 Enhanced Best Of 2011, Mixed by Will Holland
EnhancedDC002
Stream/Download
**OUT NOW - CLICK THE BUY NOW TAB FOR ALL LINKS**
"Arguably the most consistent Trance label on the planet" (DJ Mag) brings to an end a memorable twelve months with their annual "Best Of" compilation; voted for by the fans and mixed by Will Holland.
Giving their fans the opportunity to help them sign off from another 12 months of music with an almighty bang... "the label that delivers tune after tune" (Mixmag), Enhanced asked them to vote for their favourite tracks from the 247 individual tracks on over 100 releases on the Enhanced labels from 2011.
With the votes in and counted, Will Holland delivers the ultimate Enhanced Year Mix containing the top 30 voted tracks. Memorable moments are delivered throughout the 3 hour mix, containing huge releases and remixes from the likes of Tritonal, Estiva, Arty, Beat Service, Daniel Kandi, Suncatcher, Norin & Rad, Audien, Temple One, Ferry Tayle, Mat Zo, Will Holland and many more!
Enhanced Best Of 2011 is a a must have for any Enhanced or trance fan, celebrating another memorable 12 months of music.
Included in the release is the full length DJ mix from Will Holland and all 30 tracks in their full length glory!
Artist: Various Artists
Label: Enhanced Music
Released: 19th December 2011
---
Will Holland feat. Jeza - Start Again (Original Intro Mix)
Ad Brown feat. Kerry Leva - Memorial (You Were Loved) (Maor Levi Club Mix)
A.M.R. - Sand Dunes (Estiva Remix)
Tritonal feat. Cristina Soto - Still With Me (Club Mix)
Temple One - Zebra (Nuera Remix)
Jan Martin feat. Hysteria! - Save Me Now (Beat Service Proglifting Remix)
Tritonal feat. Cristina Soto - Lifted (Mat Zo Remix)
Tritonal feat. Meredith Call - Broken Down (Shogun Remix)
Norin & Rad Vs. Recurve - The Gift (Original Mix)
Arty feat. Tania Zygar - The Wall (Arty Remode Mix)
Norin & Rad Vs. Audien - Thrust (Original Mix)
Estiva - Next Level (Original Mix)
Estiva feat. Josie - Better Days (Daniel Kandi Proglift Remix)
Adam Szabo - Arcade (Original Mix)
Nuera pres. Levann - In Georgia (Original Mix)
Mike Danis - For You (Juventa Club Mix)
Daniel Kandi & Phillip Alpha - Don't Fix It (Original Mix)
Juventa - Dionysia (Original Mix)
Temple One feat. Neev Kennedy - Love The Fear (Original Mix)
Ferry Tayle feat. Hannah Ray - Memory Of Me (Club Mix)
Suncatcher & Mihai M pres. Starshifters - Phobia (Original Mix)
Sequentia - Flashback (Original Mix)
Will Holland - Timeless (Daniel Kandi Remix)
Dan Stone - Baltic (Original Mix)
Temple One - Walk The Line (Original Mix)
Daniel Kandi & Phillip Alpha - If It Ain't Broke (Original Mix)
Exostate - Without Warning (Suncatcher Remix)
Daniel Kandi - Promised (Emotional Mix)
Agulo feat. David Berkeley - Fire Sign (Suncatcher Remix)
Estiva - I Feel Fine (Suncatcher Remix)
Will Holland - Enhanced Best Of 2011 - The Year Mix (Part One - Continuous DJ Mix)
Will Holland - Enhanced Best Of 2011 - The Year Mix (Part Two - Continuous DJ Mix)
---
---