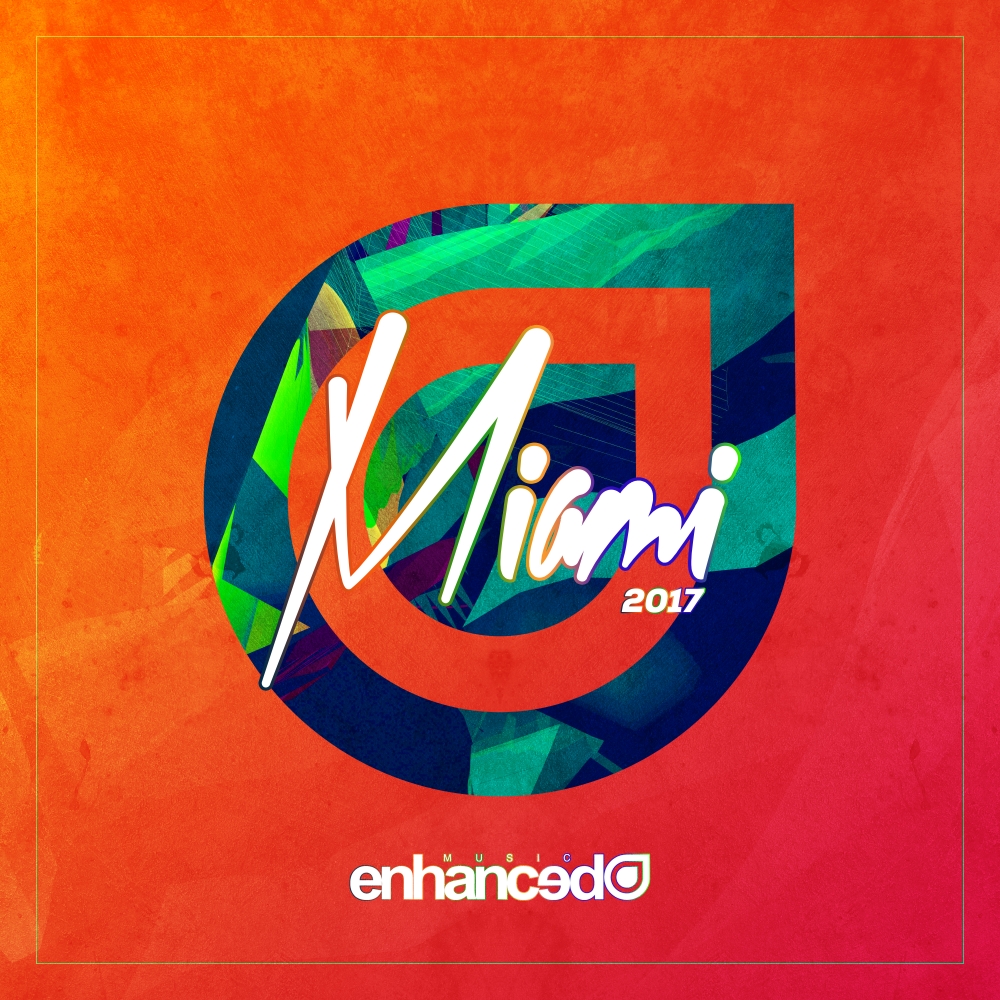 Enhanced Miami 2017
EnhancedDC086iT
Stream/Download
One of Enhanced's staple releases in the calendar is back, as the industry heads to South Beach in Miami for this years Winter Music Conference - and Tritonal's Enhanced Music delivers another comprehensive instalment of the popular series stacked with current and future anthems from across the labels.
Featuring the seminal 2017 release from Tritonal & Sj 'Hung Up' feat. Emma Gatsby, as well as Tritonal album gems such as 'Waiting 4 U', "Escape' and "Broken" in the Cash Cash Remix. Also prominent, LEVV's epic "Collateral Damage", Mike Shiver's popular 'Calling On You" and new music from the likes of No Way Back, Vanrip, Anki, Disco Fries, Juventa, Noah Neiman, Corderoy, Marcus Santoro, Axis, Alae Khaldi and many more.
Complete with a Continuous Mix and 25 individual tracks, 'Enhanced Miami 2017' is a sun-kissed celebration of this years WMC in Miami.
Artist: Various Artists
Label: Enhanced Music
Released: 3rd March 2017
---
Tritonal & Sj feat. Emma Gatsby - Hung Up (Original Mix)
LEVV - Collateral Damage (Original Mix)
Vanrip - Find Your Love (Original Mix)
No Way Back feat. Sophia Black - Minute (Original Mix)
Anki feat. HICARI - Midnight (Original Mix)
Tritonal - Waiting 4 U (Original Mix)
Savi feat. Bryce Fox - Breathe It In (Noah Neiman Remix)
Disco Fries & Shanahan feat. Shy Martin - Is It Over (Disco Fries Remix)
Mike Shiver - Calling On You (Original Mix)
Tritonal feat. Steph Jones - Escape (Original Mix)
APEK feat. KARRA - Traces (Original Mix)
Juventa - Burning Sun (Original Mix)
SCHALA - Alpha Shear (Original Mix)
Noah Neiman - Make It So Good (Original Mix)
Tritonal & Jenaux feat. Adam Lambert - Broken (Cash Cash Remix)
Vanrip - Music Sounds Better With You (Bobby Love Remix)
Corderoy - Touch Your Face (Original Mix)
Shanahan feat. Ruby Prophet - Wasting Time (Original Mix)
WildOnes feat. David Julien - Nobody But You (Ruhde Remix)
Ryos feat. KARRA - Where We Are (Nathan Rux Remix)
Thomas Hayes & Nomra feat. Ruby Prophet - We Can Be Beautiful (Andy Bianchini Remix)
Axis - Over You (Original Mix)
Marcus Santoro - Fortitudo (Original Mix)
Rodrigo Deem feat. KARRA - You Said It All (Original Mix)
Alae Khaldi - Voyage (Original Mix)
Various Artists - Enhanced Miami 2017 (Continuous Mix)
---
---