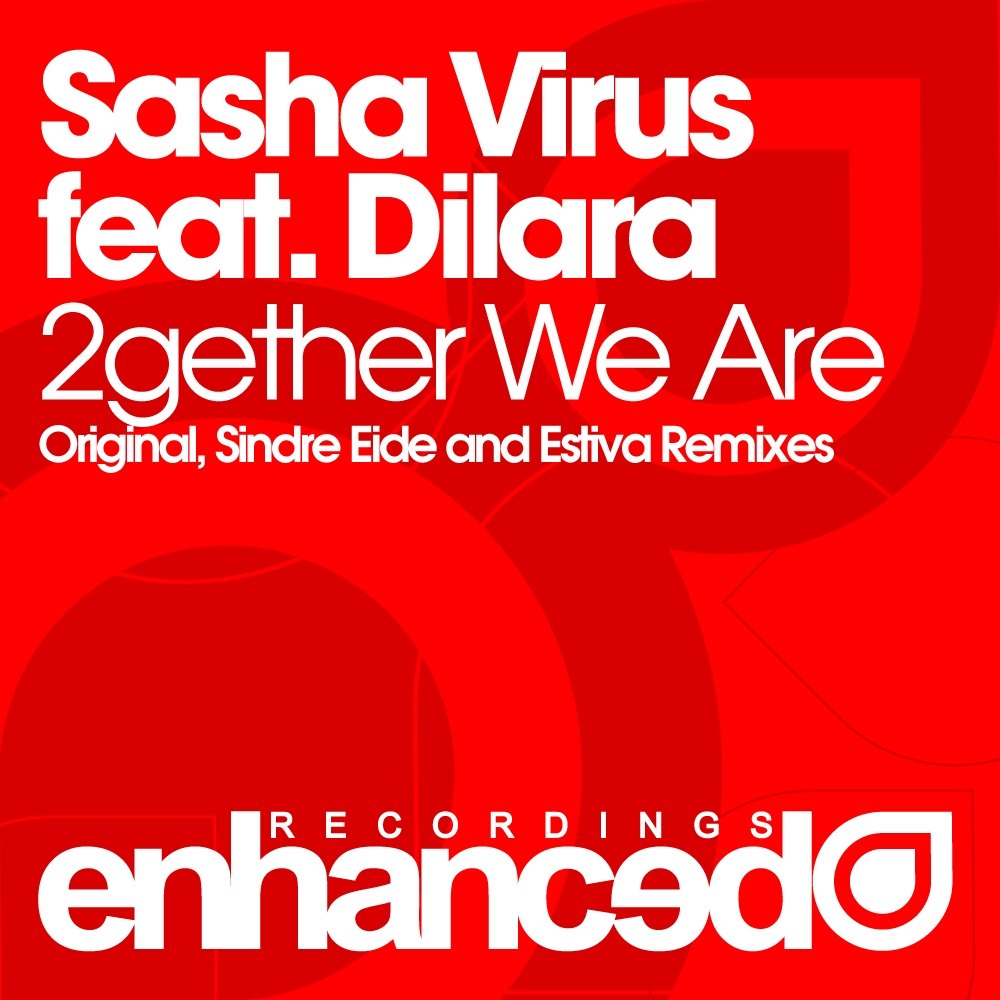 2gether We Are
Enhanced030
Stream/Download
Russian Sasha Virus debuts on Enhanced with his vocal collaboration with Dilara.
A laid back, melodic progressive track with a swelling bass and airy pluck lead, built around the sultry tunes of Dilara results in a really classy outing.
Remixes come from two of Enhanced's 'wonder kids' Estiva and Sindre Eide, who have both seen huge reactions to the recent promos of their new releases. Sindre takes the track in his brilliant progtrance style, really adding pace to the proceedings whilst using the vocal superbly around his new lead. This track was used to close Disc One of the recent Digitally Enhanced Vol 2 CD, and was noted a highlight by Mixmag.
Estiva once again goes for the Tech route, and having seen support across the board for his Tech rendition of 'Fading Freedom' he produces and essential take on the original; and fans of the latter won't be disappointed!
Artist: Sasha Virus feat Dilara
Label: Enhanced Recordings
Released: 11th May 2009
---
Sasha Virus feat Dilara - 2gether We Are (Sindre Eide Remix)
Sasha Virus feat Dilara - 2gether We Are (Estiva Tech Remix)
Sasha Virus feat Dilara - 2gether We Are (Original Mix)
---
---